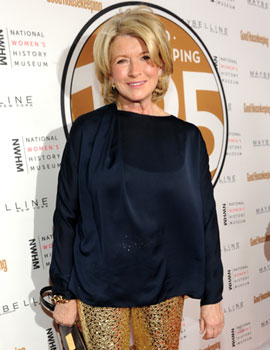 Loving the TV-show-turned-video-game trend (a la
Project Runway for the Wii
)? Then get ready for this: TV tycoon
Martha Stewart
has teamed up with Majesco Entertainment
to create a series of interactive electronic games
based on her lifestyle empire. Martha will feel right at home alongside
Cooking Mama
,
The Daring Game For Girls
, and
other casual games
that Majesco is known for, and she will most likely compete with the latest batch of kitchen-themed games like
America's Test Kitchen
.
Martha already has a wide fan base — from cooks to DIY fiends — and is pretty tech savvy herself, so I'll admit that I'm excited to see what the partnership comes up with. Maybe I'll finally learn how to knit a tea cozy after all!