Masculine Laptop Bag: Airplane Chic?
Like us on Facebook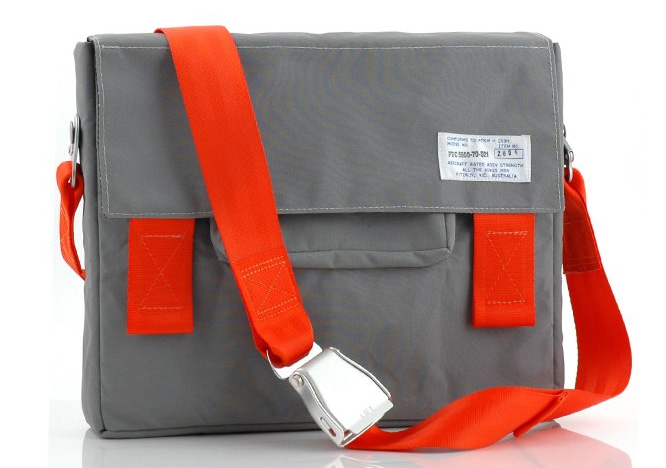 1
Masculine Laptop Bag: Airplane Chic?
Most of the laptops we feature are decidedly feminine. Yes, we'll admit it, we like polka dots, flowers and bright colors, but that doesn't mean we ignore the more masculine bags and trends out there. The limited edition All The Kings Men Midi is a simple gray laptop bag with a colorful and kitschy twist. It's made in Melbourne, Australia and has a unique shoulder strap, which is a genuine aeroplane seatbelt with a strength indicator of 2500. (Editor's note: What's a strength indicator exactly? I know figure 2500 must be high cause it's from a plane, but still, that's quite random.) Each bag has a unique seatbelt tag and hand stamped number imprinted on the front. It's perfect for the bloke in your life, eh?