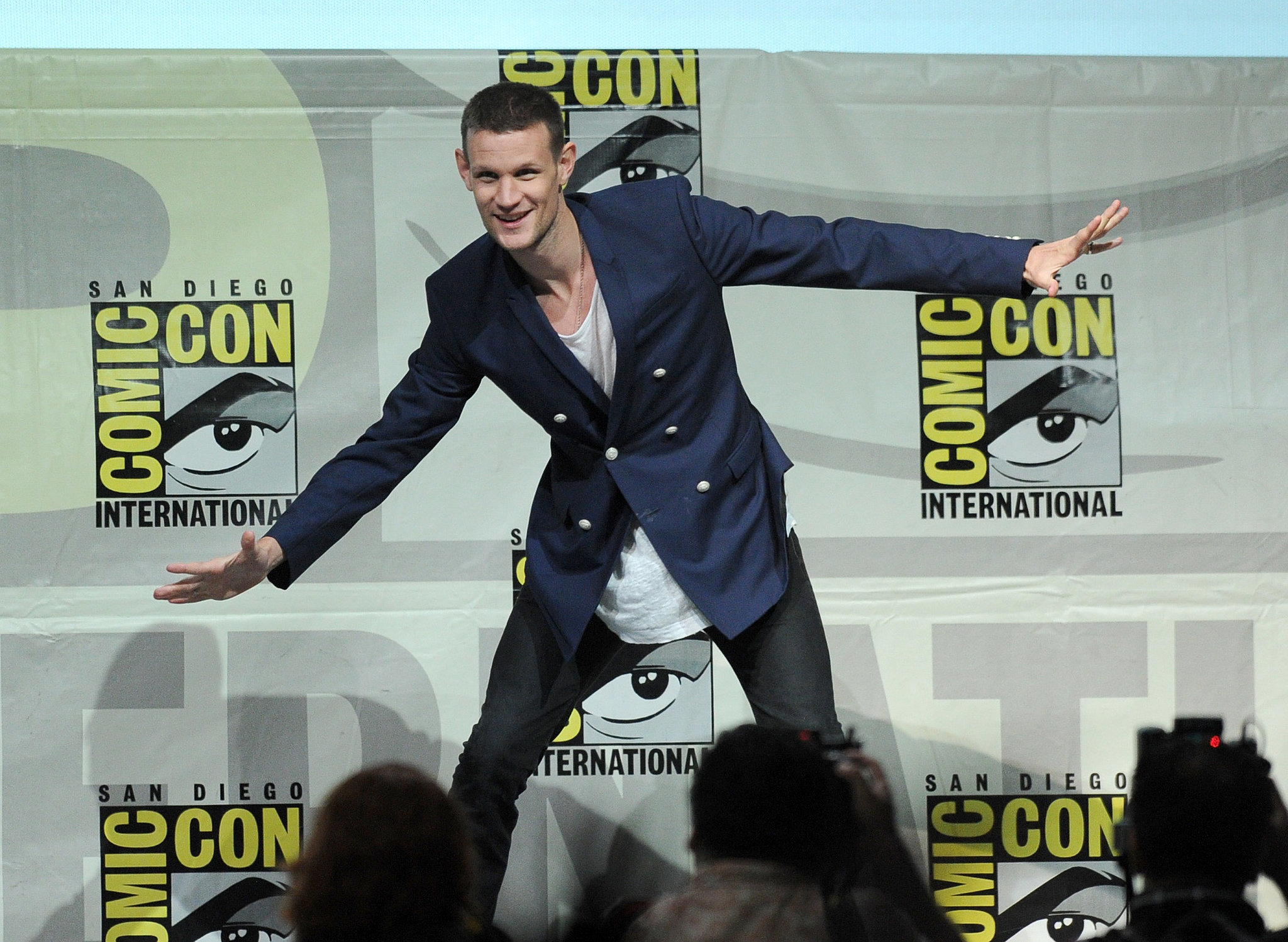 The days of
Matt Smith appearing at Comic-Con for Doctor Who
[1] may have passed, but just because he's broadening his actorly chops and moving from a
sci-fi TV show
[2] to a
big-budget feature film
[3], he doesn't have to stop attending Cons, does he? Apparently not, as we discovered he was in San Diego for this year's Comic-Con International: San Diego, doing
official fan autograph signings
[4]. Wait, wut?
And in a clash of the fandoms, he was even spotted chatting with Orphan Black's [5] Tatiana Maslany. Get them on a panel together to talk acting, Comic-Con!
Source: Vine user delblogo [6]
So we might not see him on the giant Hall H stage this year — there were these fan sightings, and we'll also take the epic video memory of Matt walking 2013's convention-center floor dressed as Bart Simpson. Please watch and enjoy below.