Minecraft Legos
Sneak a Peek at the Brand-New Minecraft Lego Sets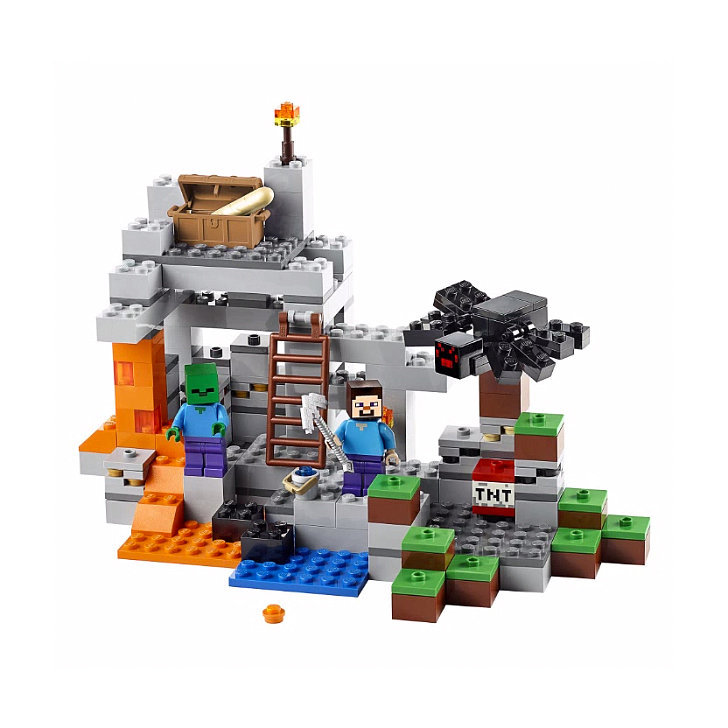 1
Sneak a Peek at the Brand-New Minecraft Lego Sets
What's better than Minecraft parodies? Minecraft Lego sets. That's right, Lego is reportedly coming out with a few new Minecraft versions later this year, but two photos have already been leaked.
Hamleys Toy Shop released descriptions of two sets on its site, according to The Brick Fan, but then removed them.
One of the sets, pictured above, is called The Cave and is all about a dangerous quest for vital resources. "Wield the iron pickax to dig and battle against hostile zombie and spider mobs. Blast out valuable ores and minerals with the TNT and combine the flowing water and lava to create precious obsidian! When you're done battling and mining, restore your energy levels with the chest of bread. Proceed with caution! Rebuild the set for more Lego Minecraft creations! Includes two minifigures with assorted accessories: Steve and a zombie, plus a spider."
Latest