Department store makeup is way too expensive. No matter how shimmery it is, $25 is a lot of dinero to dish out for a one-inch square of eye shadow. Grace Choi, the founder of Mink [1], is planning on disrupting the beauty industry with her new makeup printer, which was recently unveiled at the Disrupt NY conference. The gadget will craft Sephora sophistication at drugstore prices right on your desk. In other words, we want it right now.
Love watching makeup tutorials on YouTube? You'll be able to use a color picker tool to extract the exact eye shadow hue used in the video and print the shade in the comfort of your own home. But the printer won't be limited to just eye shadow — Grace said that Mink will expand to foundation, powders, creams, and lipstick. Imagine that! A foundation that perfectly matches your skin tone.
Mink will act as both an inkjet printer (which will produce the color) and be able to combine the physical ingredients of makeup, like a 3D printer. It'll launch later this year for about $200, so stay tuned for updates. If you're still curious about this magical makeup machine, scroll down for a breakdown of how it works. Plus, watch the amazing demo from TechCrunch Disrupt!
Source: Mink [2]
So, you're watching a makeup tutorial on YouTube and you, like, LOVE the eye shadow used.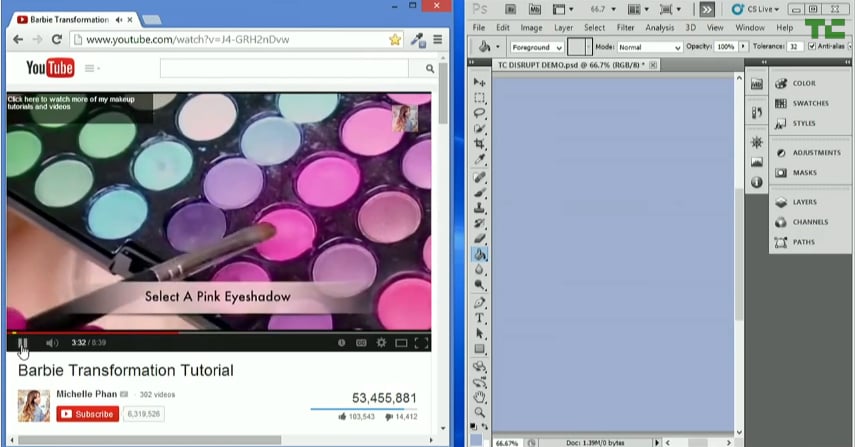 Open up Photoshop or ColorZilla, and use the color picker tool to find the hex code.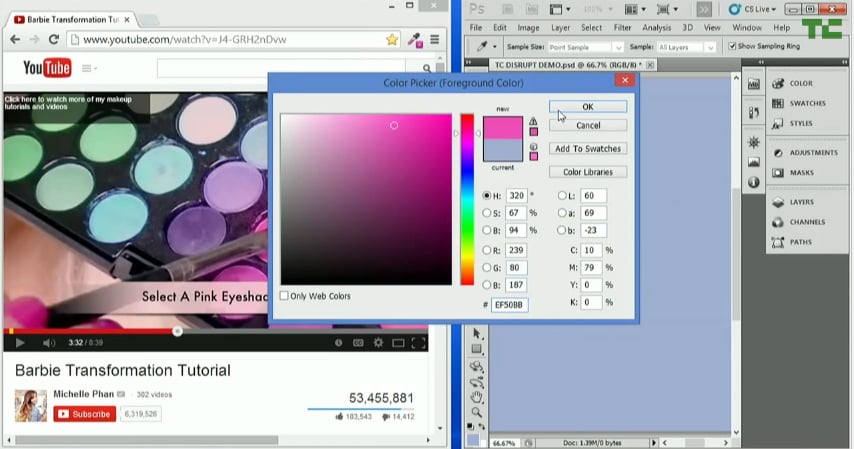 Use the bucket tool in Photoshop, and fill an empty document with the color.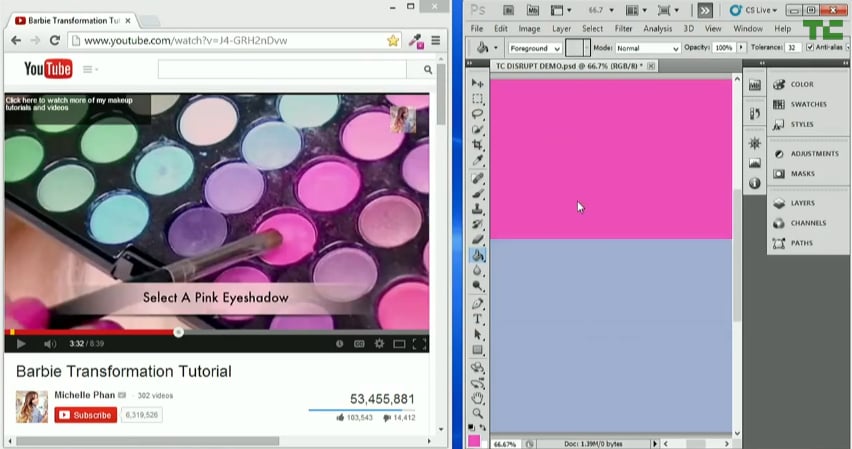 Now just press print.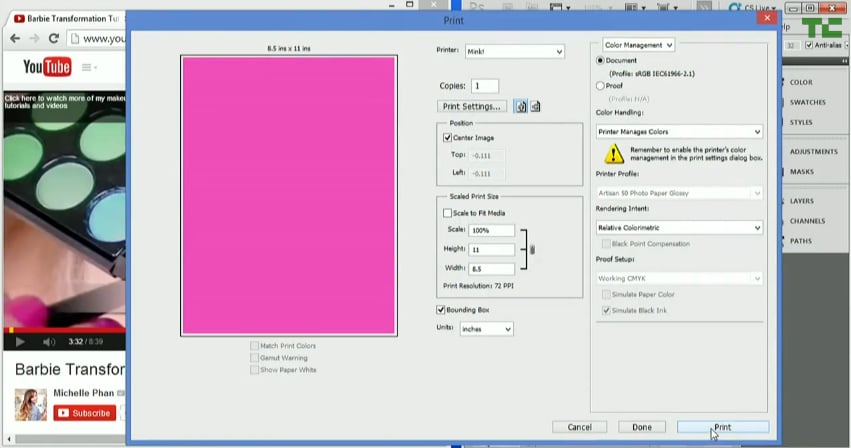 Voilà! An eye shadow appears on demand.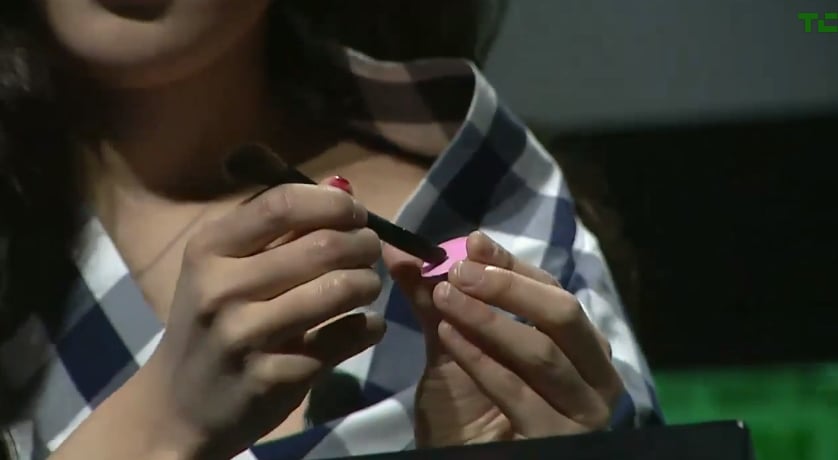 Watch the demo for yourself!