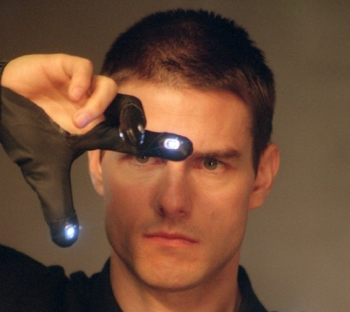 I just picked up
Minority Report
on Blu-Ray over the weekend, and after watching it twice (yes, twice), was pretty blown away by all the amazing concept gadgets and technology. It's kind of hard to believe that the film came out in 2002, since the tech it featured is just now catching up to real life. From gesture-based computers, to transparent screens, to 3D holograms,
Minority Report
was on the cutting edge of tech back then, so take a look at the technology that has made a foray from big screen to real life here!
Check out the rest after the break.