My Cardboard Life Tumblr
Tumblr of the Day: My Cardboard Life — a Cut-and-Paste Webcomic
Prepare for cute overload, netizens — My Cardboard Life is the most adorable webcomic about heavy-duty paper you will ever lay your eyes upon. Cardboard Colin, Paper Pauline, Doctor Bandaid, Silvia Foil, and Steve Sponge are just your typical inanimate objects going through the everyday motions.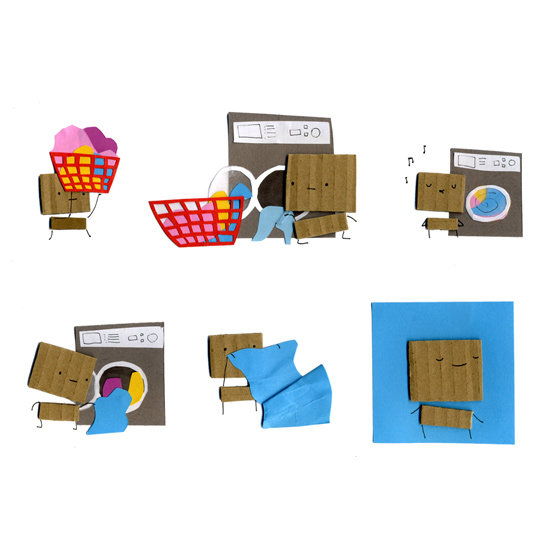 The comic's creator Philippa Rice is a female artist based in the UK, whose body of work ranges from carefully crafted paper pieces to intricate pen-and-ink drawings. Philippa arranges the panels of My Cardboard Life herself, photographs the collage strip, and finishes the comic with minimal editing before uploading it to the web.
Cardboard Colin and friends can be found on the web, where new strips are posted every weekday. They have a second home on Tumblr (just like us!) where you can find goodies like extras and behind-the-desk scenes.