The era of sleek, fashionable, science-fiction-inspired space suits [1] hasn't quite arrived, but as NASA makes plans for manned missions to wrangle asteroids and visit Mars, the suits that will protect the human space explorers continue to be refined. Ready to make a "suit with a look unlike any suit ever built before," NASA's team of space suit engineers [2] is letting the public vote on which of three designs will be made into a real-life prototype for the group to research.
When the space agency's most recent design, the Z-1 suit, debuted in 2012, it was named one of the year's best inventions [3] and looked a whole lot like Buzz Lightyear [4].
This time around, the Z-2 suit [5] has a decidedly sci-fi look, perhaps an homage to the technical milestones the designs achieve. This will be the first planetary suit tested in full vacuum pressure; to be developed with 3D human laser scans and 3D-printed hardware; and to use a suit-port concept [6], an alternative that could make planetary exploration easier for astronauts.
Here, a look at the three designs even us nonastronauts can vote on as the next space suit concept to go through the ringer in the NASA test labs. Voting goes through April 15 [7]!
Source: NASA [8]
Option A: Biomimicry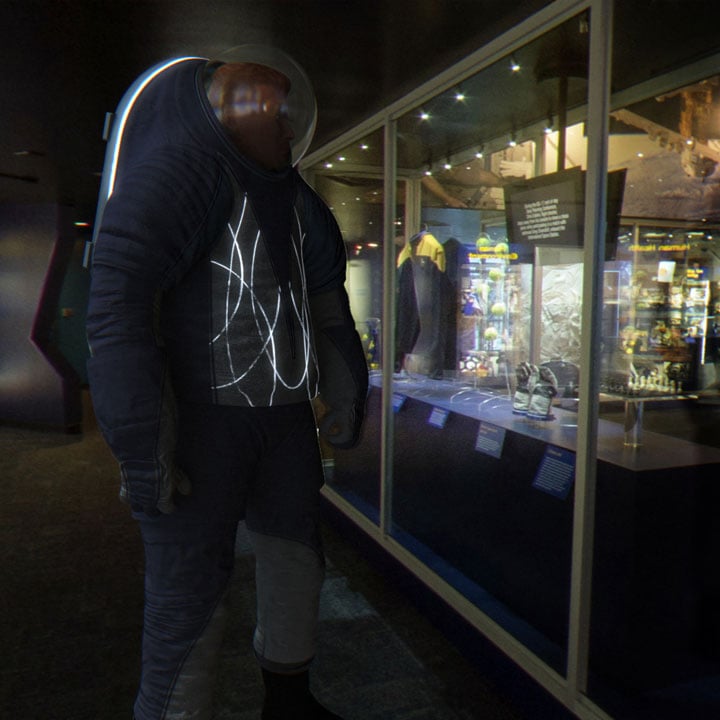 Many astronauts have backgrounds in scuba diving [9], since neutral buoyancy [10] of the deep ocean resembles the weightlessness of space. Furthering those similiarities, the Biomimicry suit is designed to mimic the severe conditions of the ocean. It borrows from the ocean's bioluminescent and scaly residents with segmented pleats at joints and electroluminescent wire across the torso.
Source: NASA [11]
Option B: Technology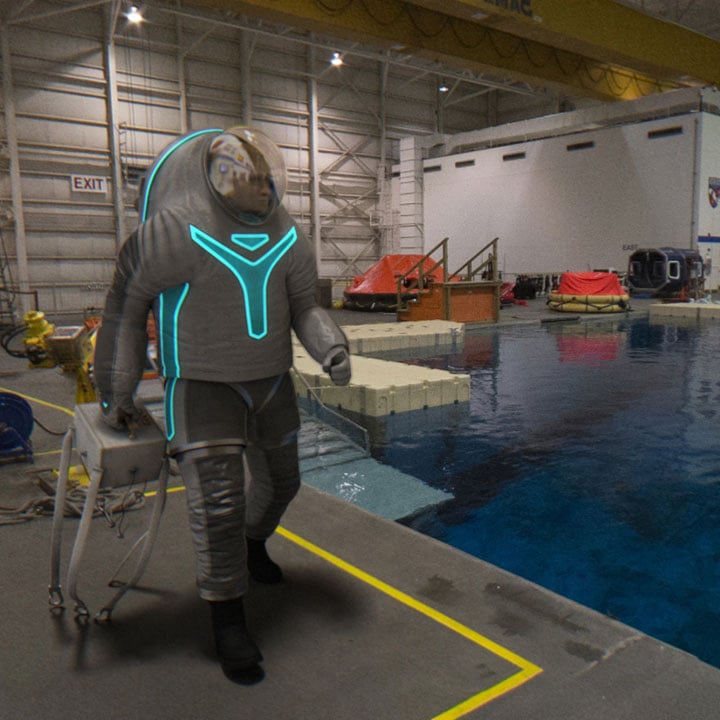 This suit is a blend of past and future space suit design. Light-up patches and electroluminescent wires across the chest and sides of the body would be used to identify crew members. Accordion-style pleats allow the astronaut to be more mobile, for less of that stiff-arms-out walking.
Source: NASA [12]
Option C: Trends in Society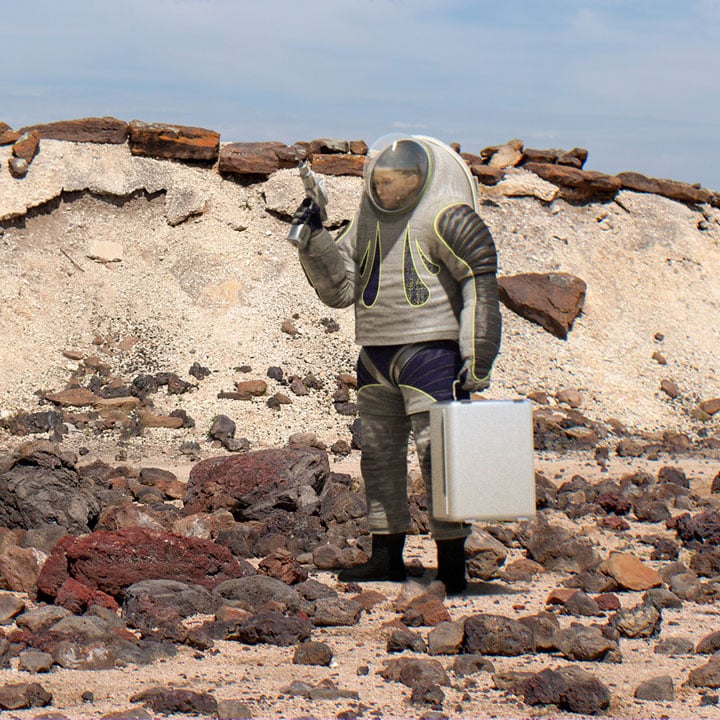 As the name suggests, the Trends in Society design borrows from how the designers think the world's fashion will evolve. Again it uses electroluminescent wire so the astronaut glows in the dark, but those bright colors are a nod to current sportswear fashion and the growing use of wearable technologies.
The winning suit design is scheduled to be built by November 2014.
Source: NASA [13]