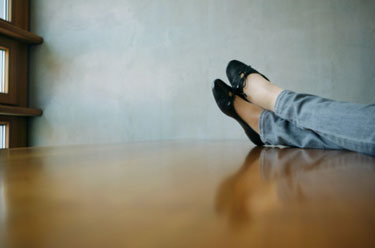 Today marks the beginning of National Procrastination Week (yes,
it's real
), but it also marks the beginning of our
Spring coverage
! Although you should be preparing yourself for some major tech Spring cleaning action, you'll want to refrain from doing any of these items on my to-do list this week while you waste time. Talk about conflicting schedules, eh? For example — who needs to
update their passwords
!? You were already
the victim of a Twitter phishing attack
, so why bother insuring that no one else can hack into your
other
social network accounts because of
your lame password
?
To see a few more examples of things you can put off till next week, just
.