New Device Allows Your Cat to Tweet
A Cat Collar That Tweets: Love It or Leave It?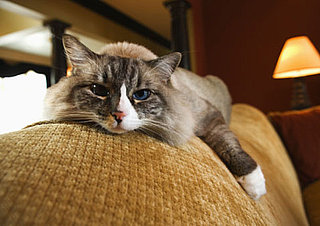 A new toy, created by Sony Computer Science Laboratories in partnership with the University of Tokyo, allows your cat to post updates to Twitter. It comes preprogramed with 11 different phrases that your cat will tweet throughout the day depending on his or her activities. The device, which attaches to your cat's collar, will let you know when your pet is eating, walking, sleeping, and more. While I still think devices allowing babies to tweet are a bit much, I think this idea is kind of fun! What do you think?