Newsies Phone App
Seize the Day With the Newsies Photobooth App
Stop hawking headlines, and start making 'em today with the Newsies Photobooth app (free). Yes, Newsies, as in the ragtag group of news boys striking their way to fair labor laws while singing and dancing all the while. The app doesn't focus on the 1992 Christian Bale film; rather, it's part of the news boys' return in a Tony-award-winning Broadway musical.
When using the Newsies Photobooth app, think the function of Cat Paint, but with a whole lot more music-induced aerobics. Upload an existing photo from your iOS or Android device, or take a new one with the app, and then add up to three images of characters from the Broadway show. Once Jack Kelly, Spot Conlon, and the rest of the crew has been added to your photo, share that image of a '90s kid's childhood dream come true with friends over Facebook, Twitter, or email.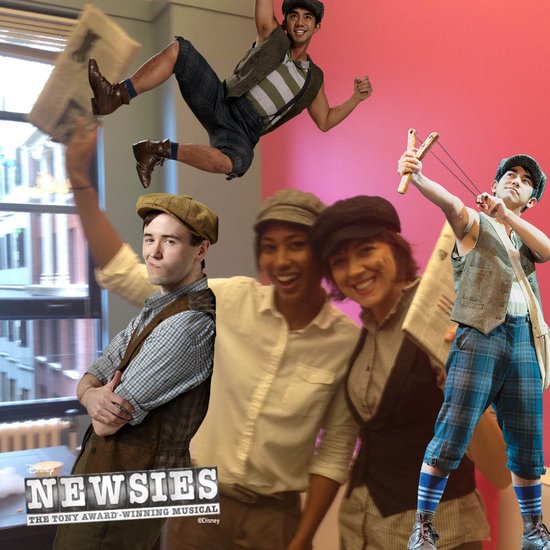 We tested the app using a photo of PopSugar editors-turned-Newsies; share your Newsies photos on our Facebook page, and keep carrying the banner!