Someone pinch me. This two-story vintage-camera-shaped cafe must be too good to be true.
In the small suburb of Yangpyeong-gun, Gyeonggi-do, just an hour and a half outside of South Korea's capital of Seoul, one husband and wife team decided to take their deep love of photography into their own hands. The result? Dreamy Camera Cafe [1], a building of Alice in Wonderland-sized proportions inspired by the Rolleiflex twin lens reflex cameras of the 1930s. Legendary photographers like Helmut Newton and Richard Avedon used a "Rollei," which had a distinctive waist-level viewfinder.
The Verge [2] recently paid the shop a visit and spoke to Park Sung-hwan, Dreamy Cafe's owner. The large round "lens windows" are as remarkable from the inside as they are on the outside. In addition to serving snacks and tea, there's also a display of the owner's vintage camera collection in Dreamy Cafe. Each table has a napkin dispenser that looks like a 35mm film roll, a set of colored pencils, and photo-album menu.
We're definitely adding this locale to our geek bucket list. Follow the shop's Facebook page [3] for more surreal photography, and scroll down for a virtual tour of this supercute photography cafe.
Source: Facebook user 꿈꾸는사진기 [4]
The Cafe's Exterior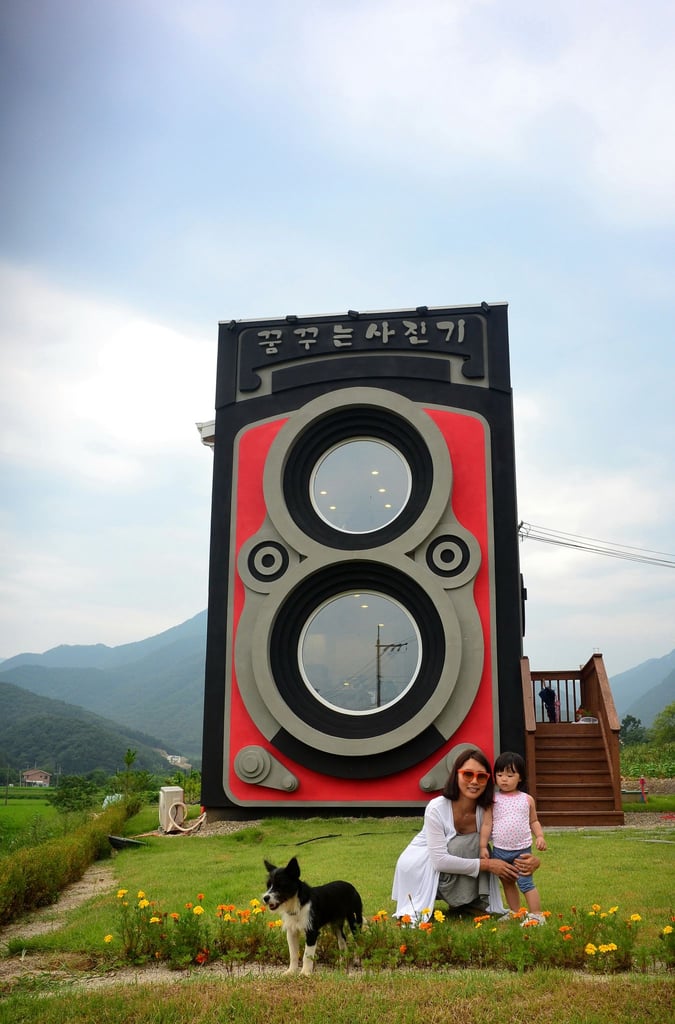 Source: Facebook user Doma Lee [5]
A Customer Looking at the Original Rolleiflex Camera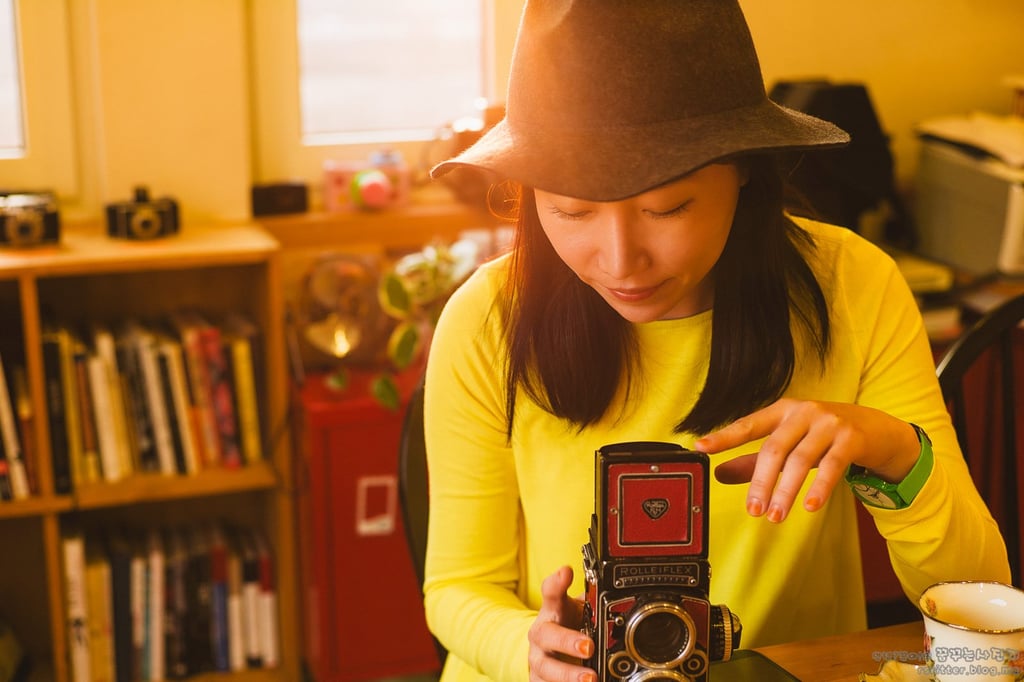 Source: Facebook User 꿈꾸는사진기 [6]
The Cafe in Winter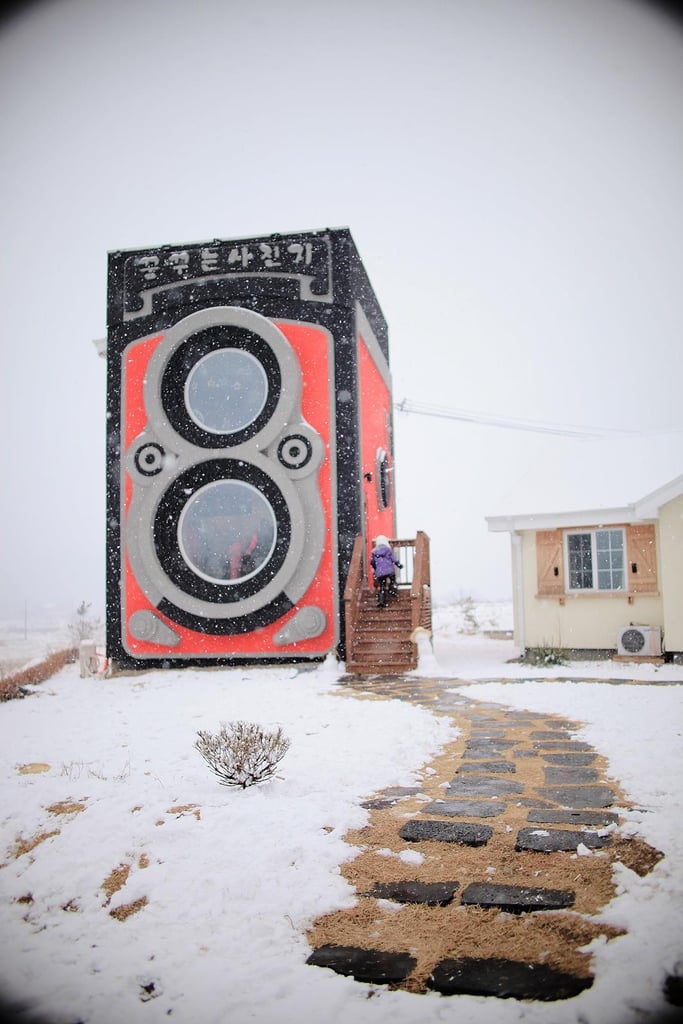 Source: Facebook user Jae Hyuk Sae [7]
The Cafe in Spring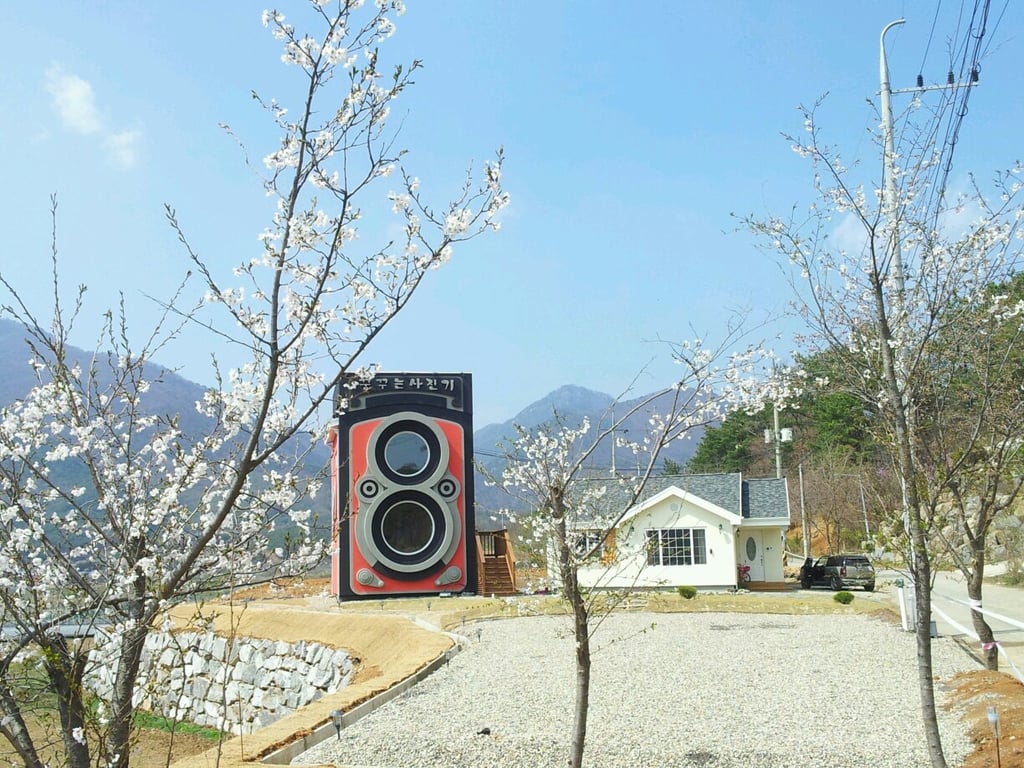 Source: Facebook user 박성환 [8]
The Cafe's Upper-Level Interior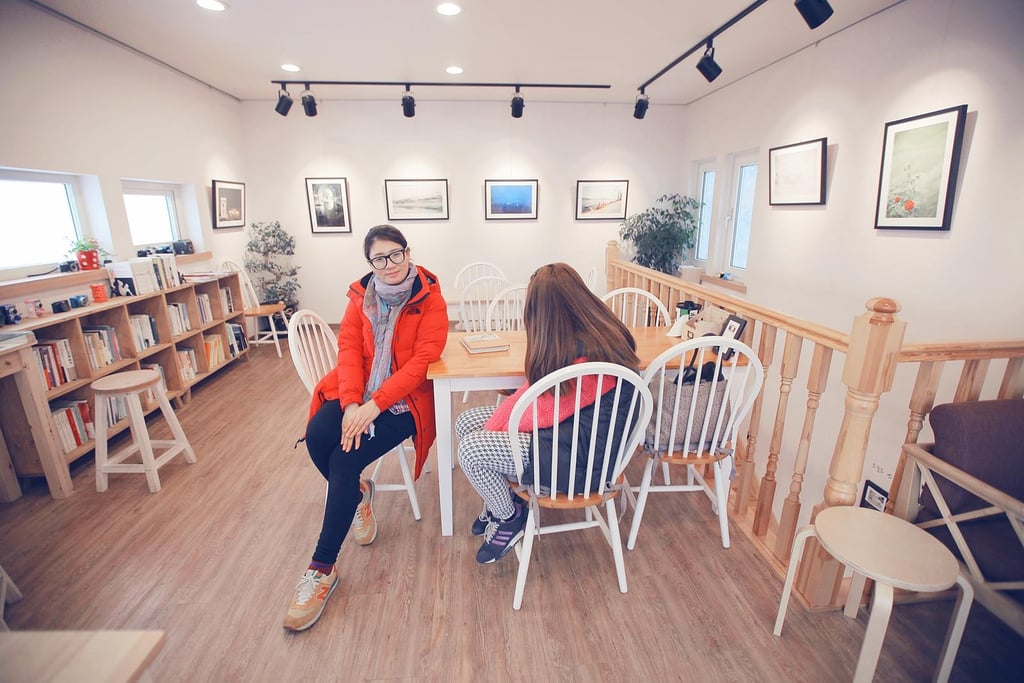 Source: Facebook user Jae Hyuk Sim [9]
The Interior of the "Lens" Window
Source: Facebook user 꿈꾸는사진기 [10]
The Cafe Serves Pink Lemonade
Source: Facebook user 꿈꾸는사진기 [11]
. . . And Homemade Chocolate Cake With Tea!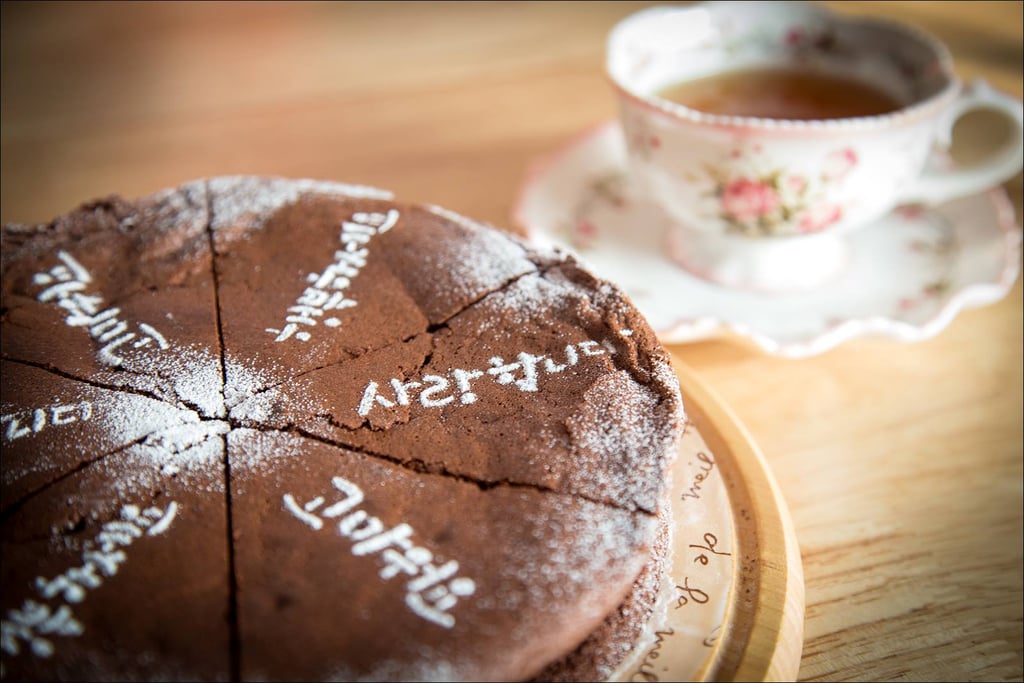 Source: Facebook user 꿈꾸는사진기 [12]