Stock photography is full of cliches — e.g., women laughing alone with salad [1]. And while we've seen attempts to change that [2], we're still wary of what we search. Just take the phrase "guy with laptop," for instance. While some typical man-in-suit photos show up, the shots of guys in nature with laptops are downright ridiculous and hilarious, and we managed to find one for every month of the year! Let's take a look at them, shall we?
January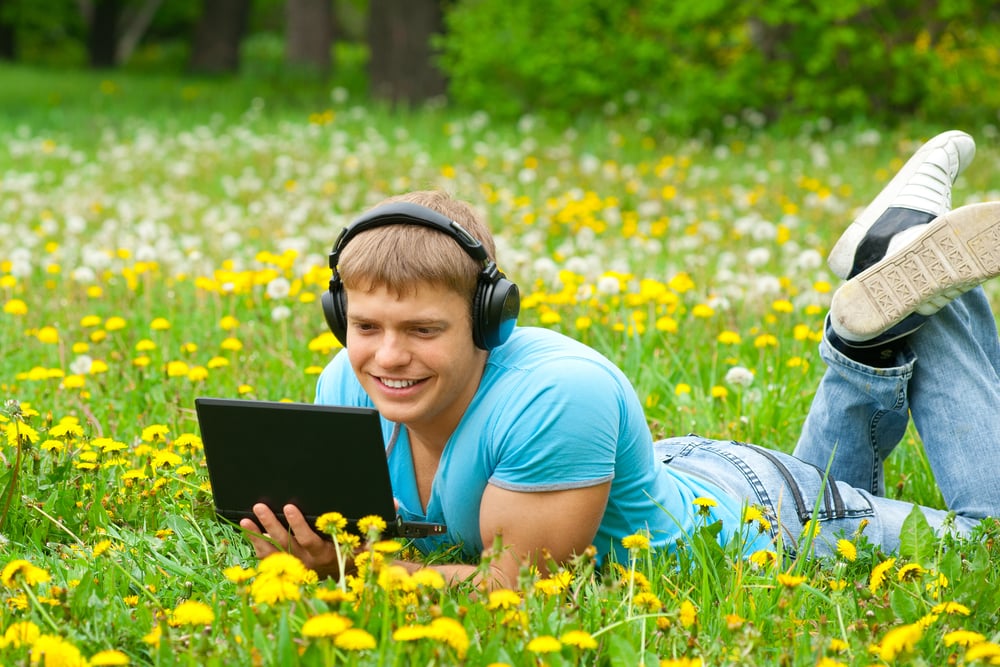 "Let me just sit riiiight here in this field of wildflowers."
February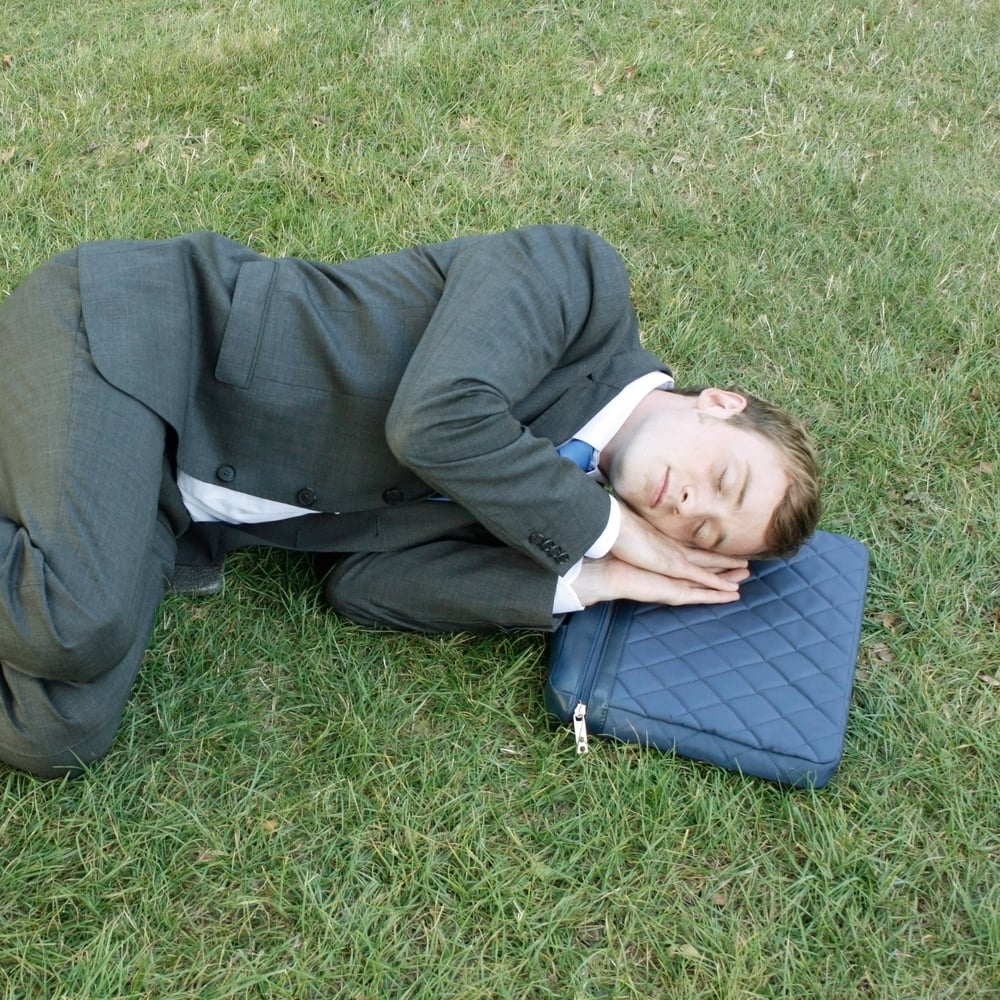 Actual title: "A Homeless Businessman in the Park."
March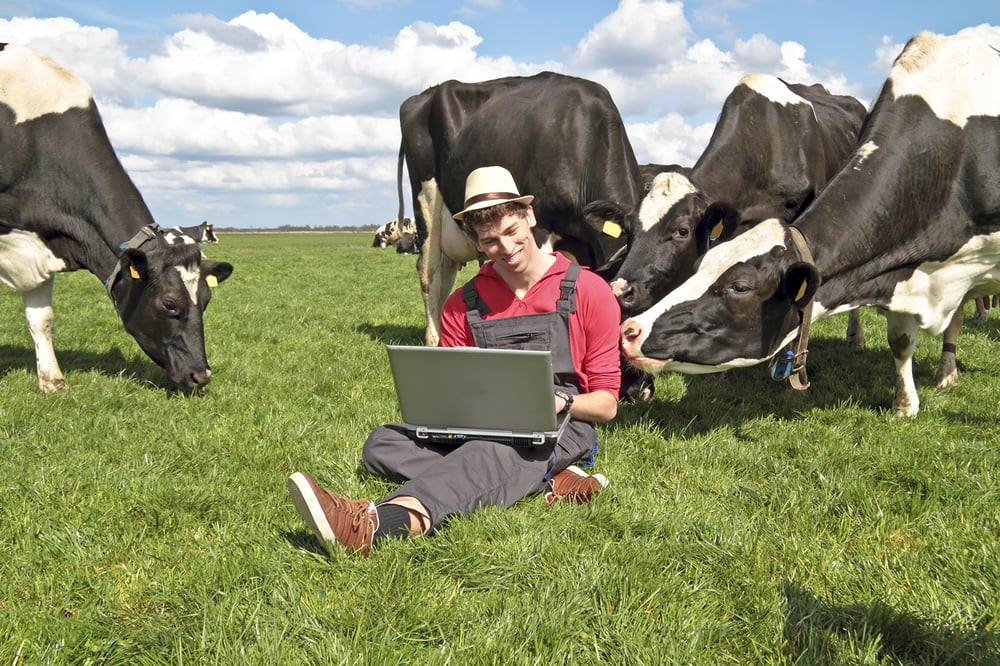 "Moo-ve it along, guys — nothing to see here."
April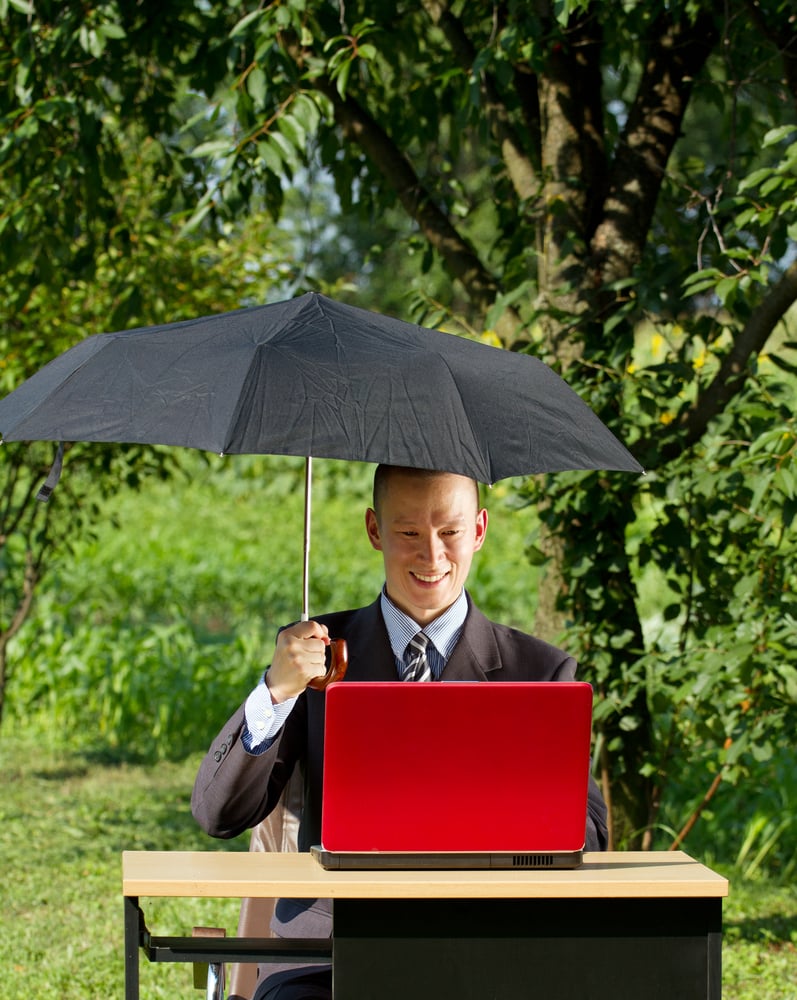 April showers bring laptop selfies.
May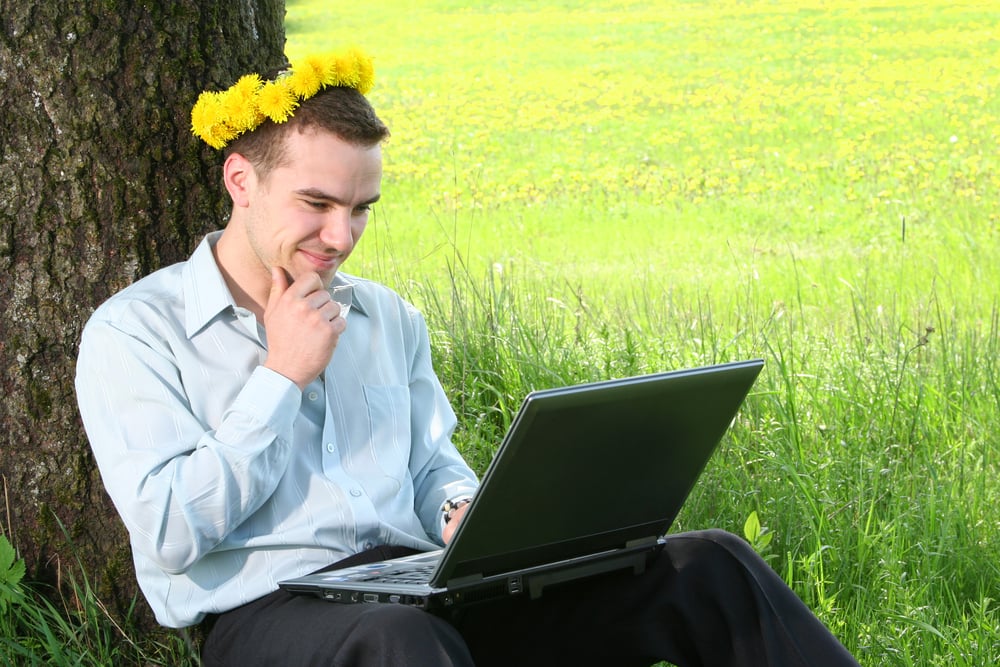 You're not really in nature until you're wearing a flower crown.
June
Because that's safe.
July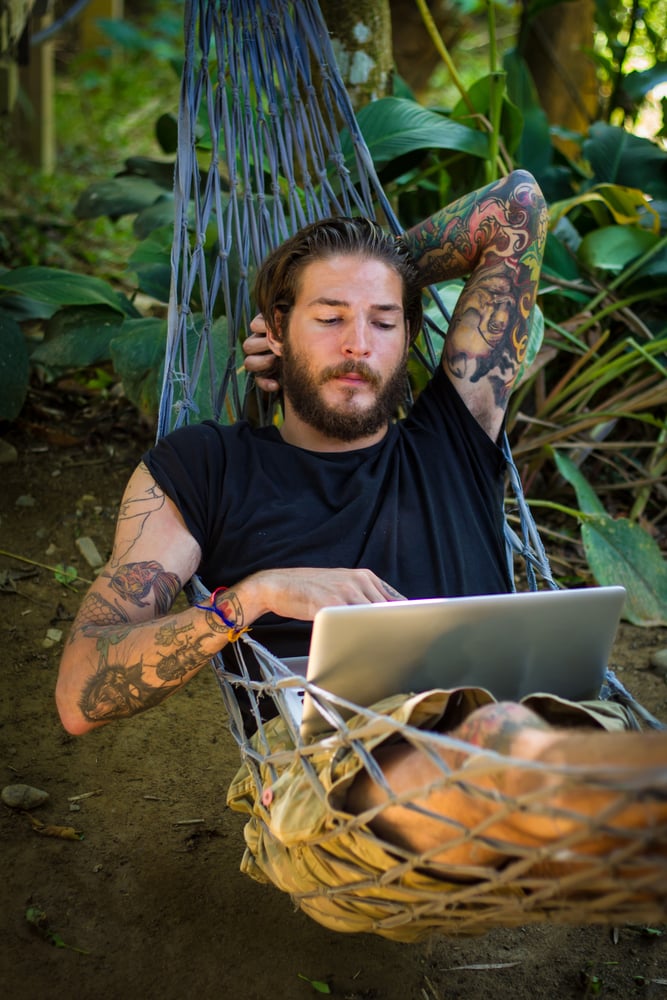 Hammock > desk.
August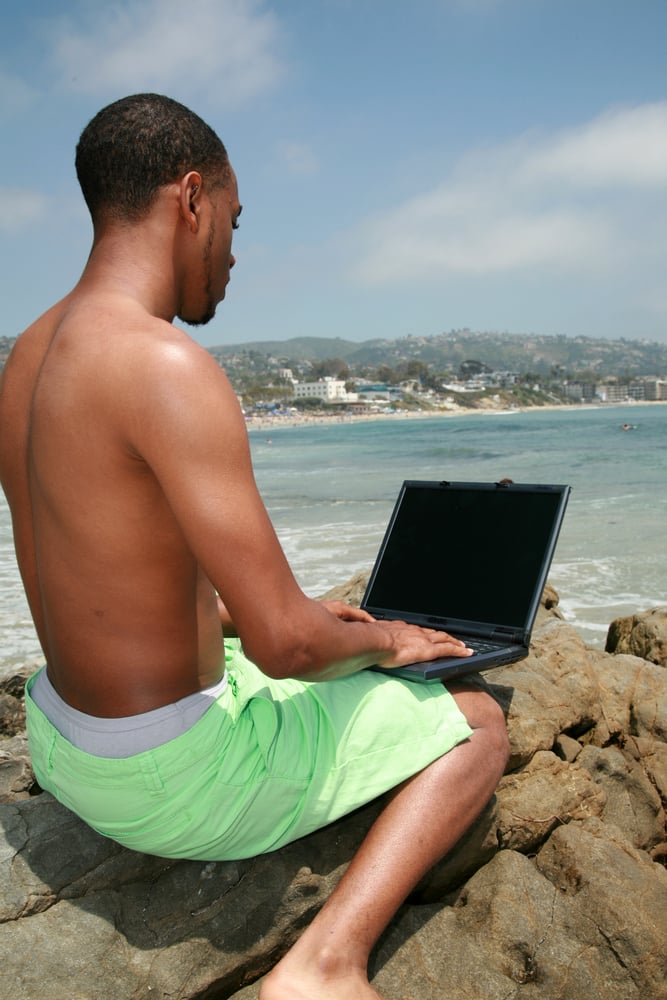 "Why surf IRL when you can web surf?"
September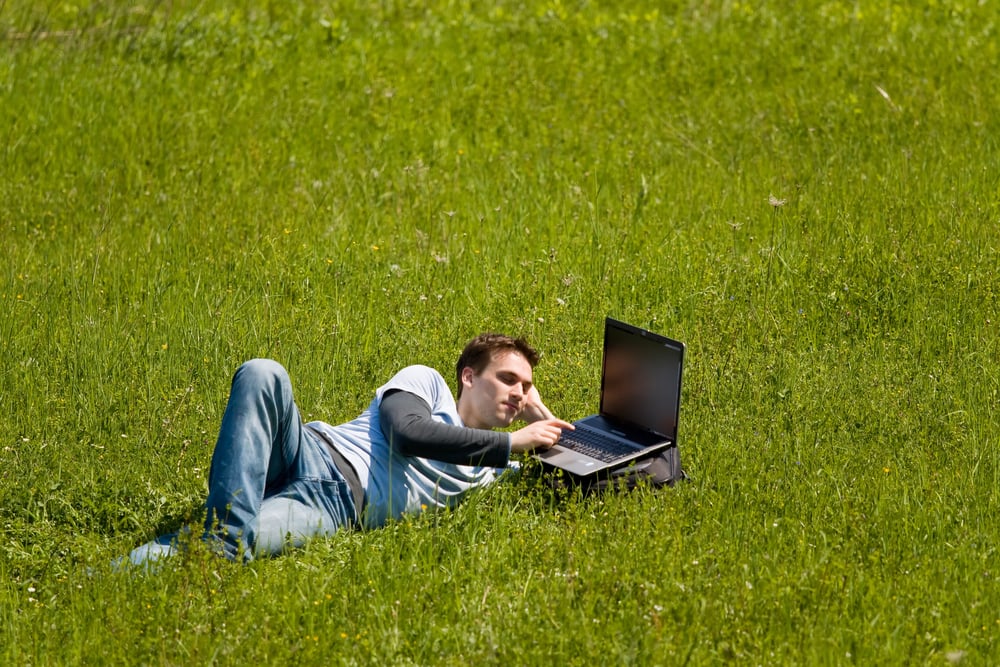 "What it's like to type with one finger."
October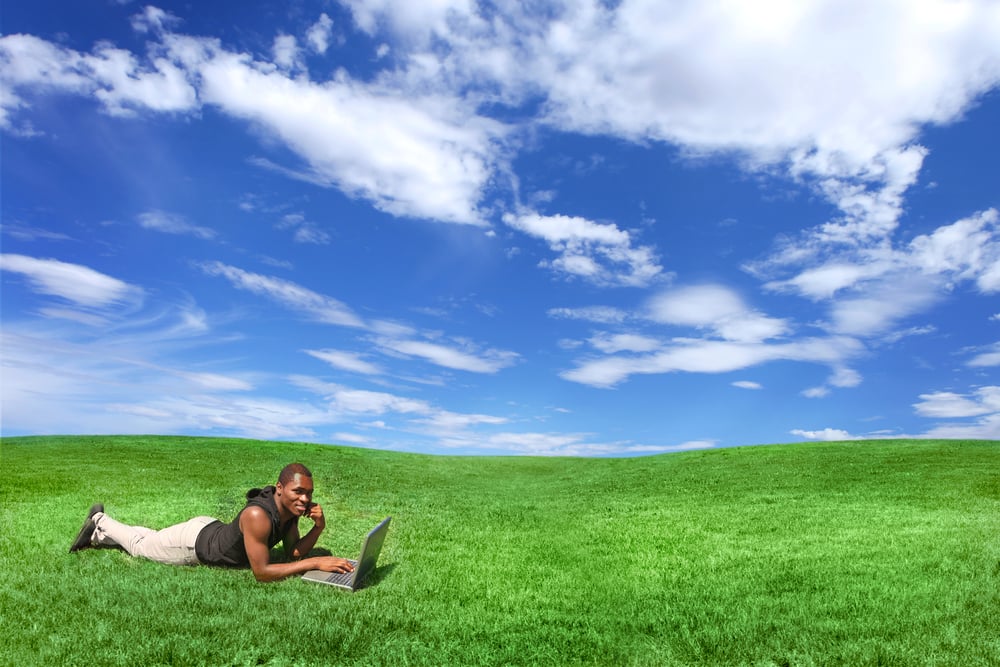 "Look at me in the middle of nowhere."
November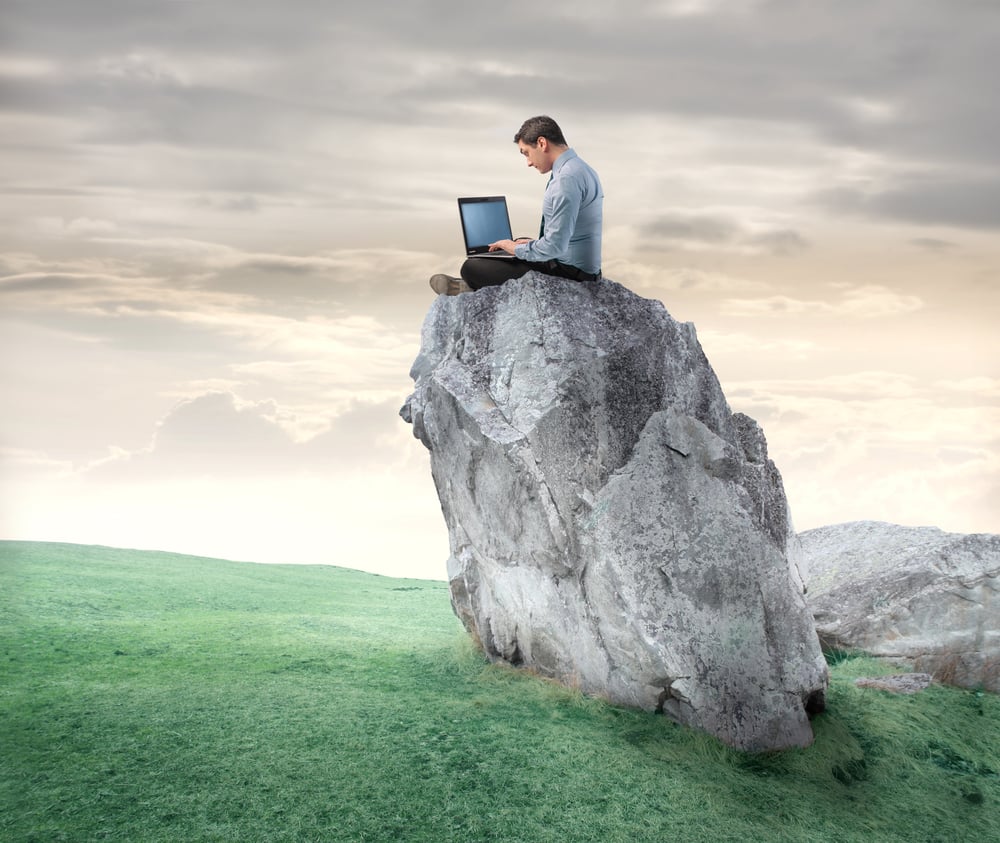 Where is this rock, and how can we get there?
December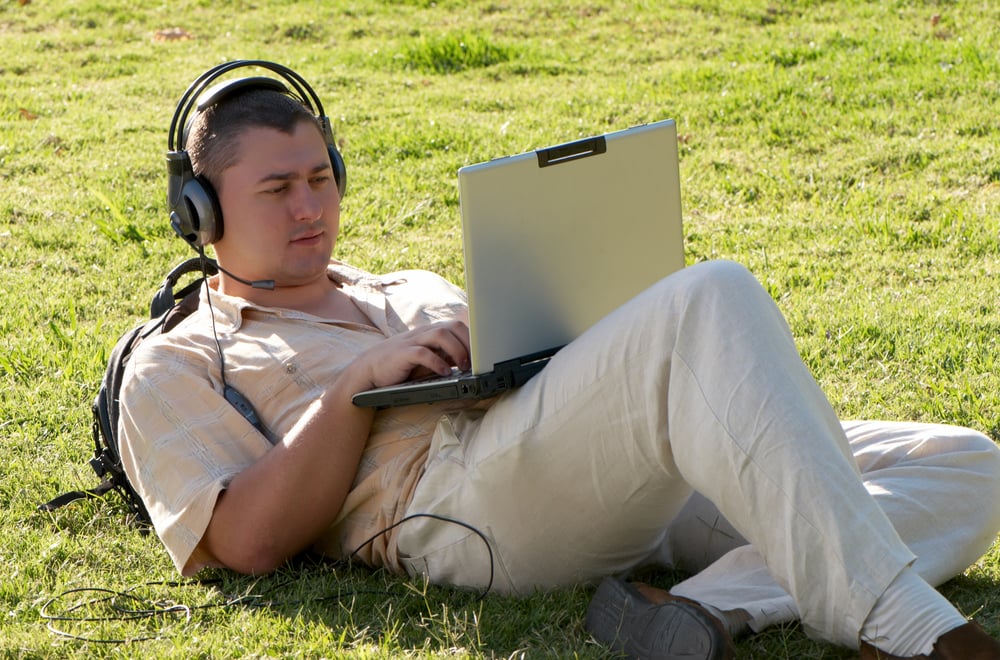 "Nothing's stopping me."