As welcoming and encouraging as Pinterest is, the thousands of DIYs you'll find on the site can be rather harrowing. Baby photo shoots [1] are never as easy as they look; playtime gets unexpectedly messy [2]; and that really clever dinner idea [3] turned out a little soggy in reality.
Since the geek world has some epically themed desserts [4], it's not safe from the fails that result in trying to out-Pinterest Pinterest. Here, the geek desserts and pinners who deserve A's for efforts. And if we're honest with ourselves, they're probably way better than we could do.
Minecraft Cupcakes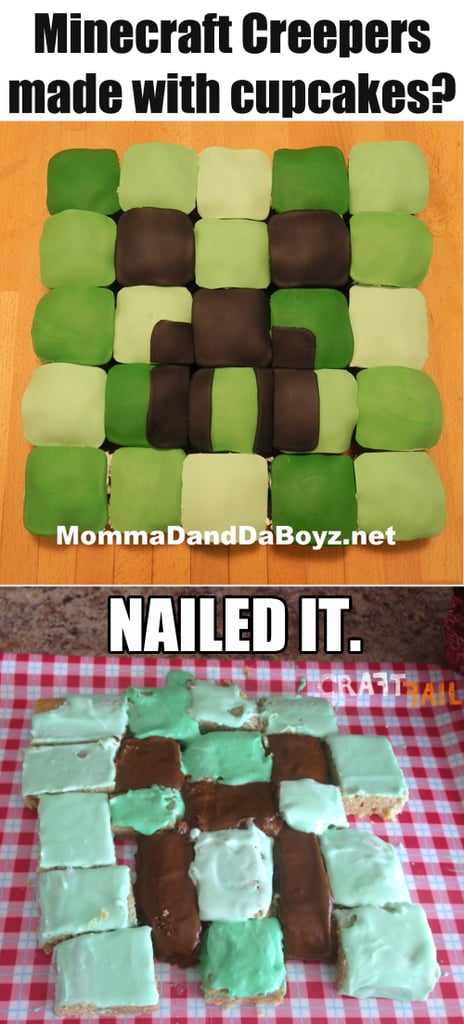 According to CraftFail [5], the lucky kids whose mom attempted to make a Minecraft creeper out of pastry wouldn't even eat them. That's what we'd call a damn shame.
Source: Craft Fail [6]
TARDIS Cake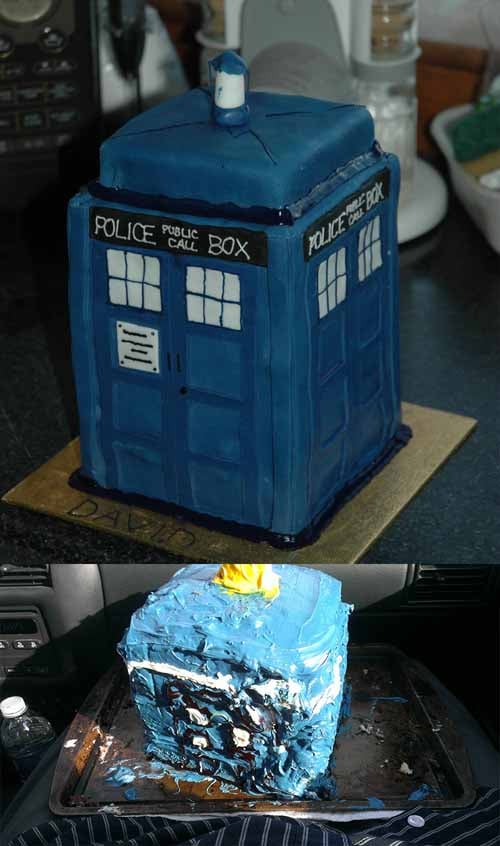 Building a time machine is never easy.
Source: Reddit user manix3000 [7]
TARDIS Universe Cake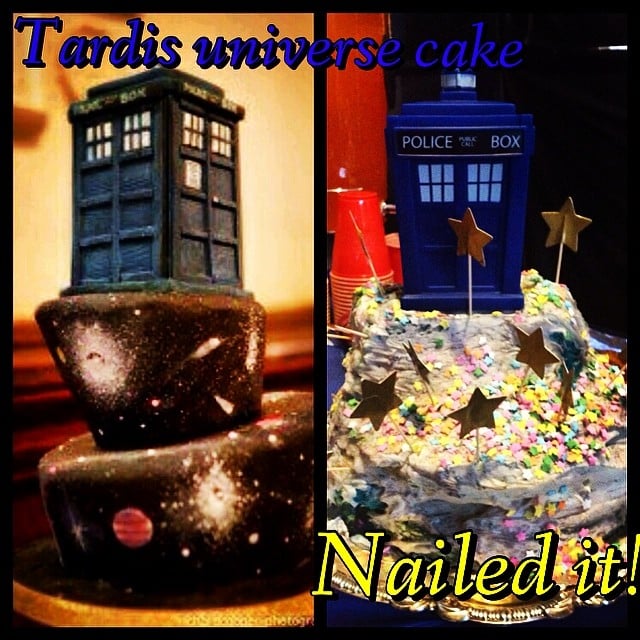 But with a hashtag like #UglybutYummy, who cares, right?
Source: Instagram user tabababba [8]
TMNT Cupcakes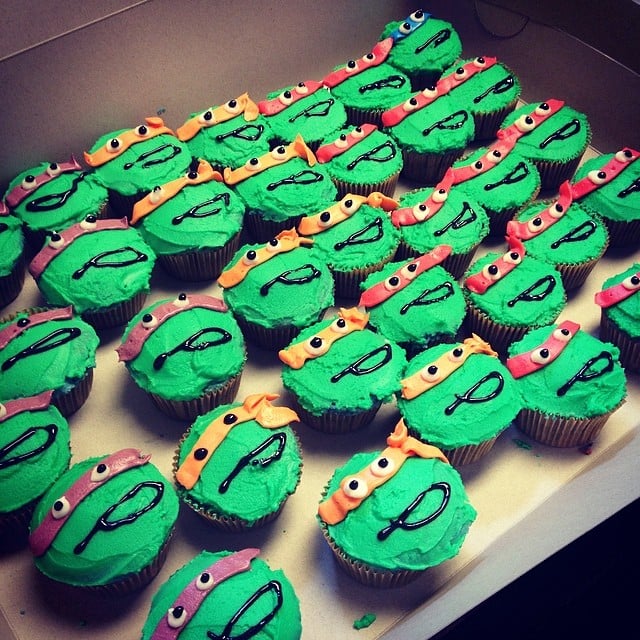 They might not look just like turtles, but either way, they're the world's most fearsome fighting amphibians/reptiles.
Source: Instagram user dont_stop_believing_87 [9]
Stark Pops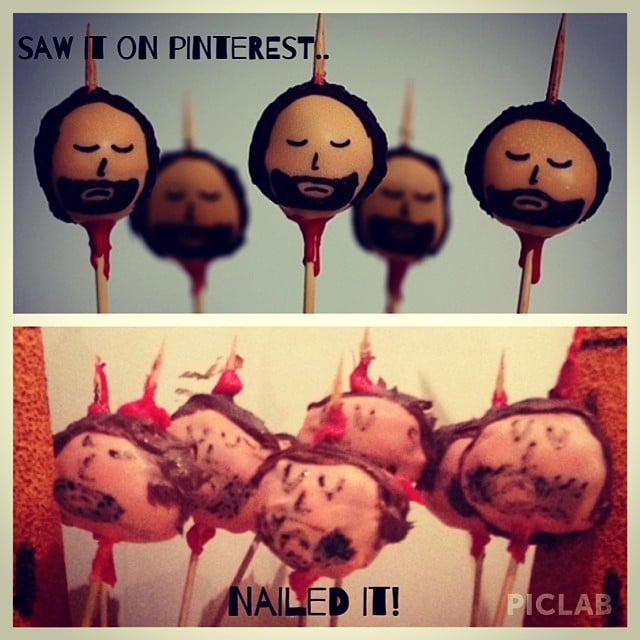 It's hard to catch humans in cake-pop form, especially a Stark, which is why we stuck with the family's direwolves [10] in a similar food DIY [11].
Source: Instagram user pjbake [12]
Princess Leia Cupcakes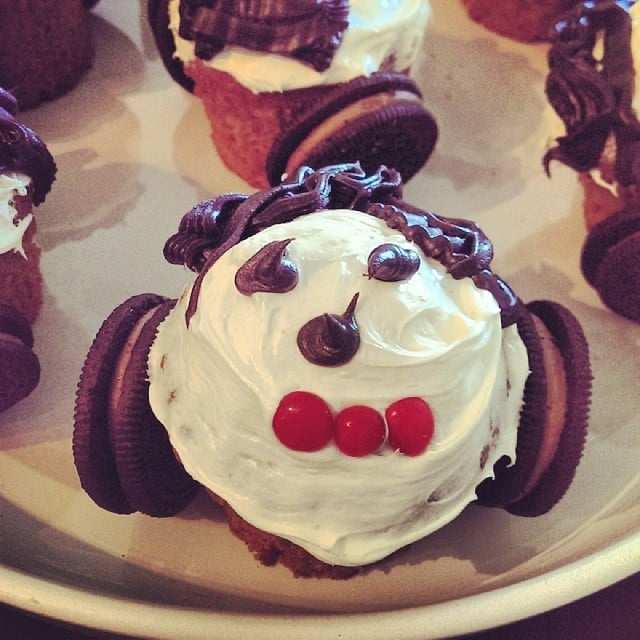 There's no Cupid's-bow heart-sprinkle mouth here, but this take on Just Jenn's Princess Leia Cupcakes [13] are not bad for us mere mortals.
Source: Instagram user bethnabi [14]
Super Mario Bros. Stars Cake Pops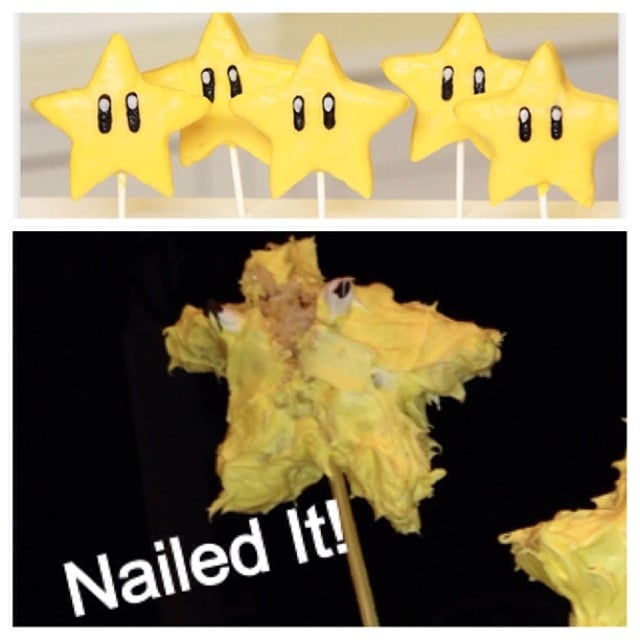 No power-ups here.
Source: Instagram user saramerrell [15]
Lego Cake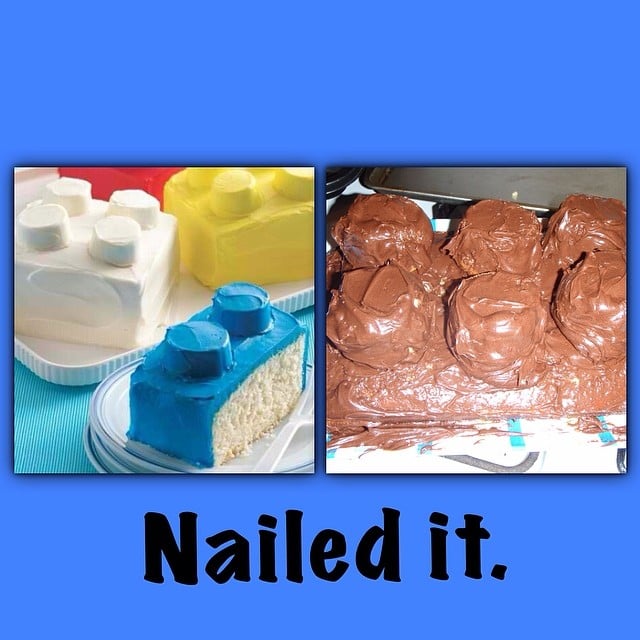 But that cake is still covered in chocolate, and therefore delicious.
Source: Instagram user dazykrazie [16]