The most notable of geek holidays, Star Wars Day [1] came this month on the heels of some big news — the casting of Star Wars: Episode VII [2]! We've got the space opera on our minds big time this month, and we are celebrating by dedicating our monthly must haves to everything related to the Force. Here, what every good (or bad, if that's your thing) Jedi needs in May.
If you need more Star Wars in your life right now, check out our experience taking a class in lightsaber dueling [3], a dark side toaster [4], a Stormtrooper's Cribs tour [5], AT-AT Vans [6], and even ideas for a Star Wars wedding [7].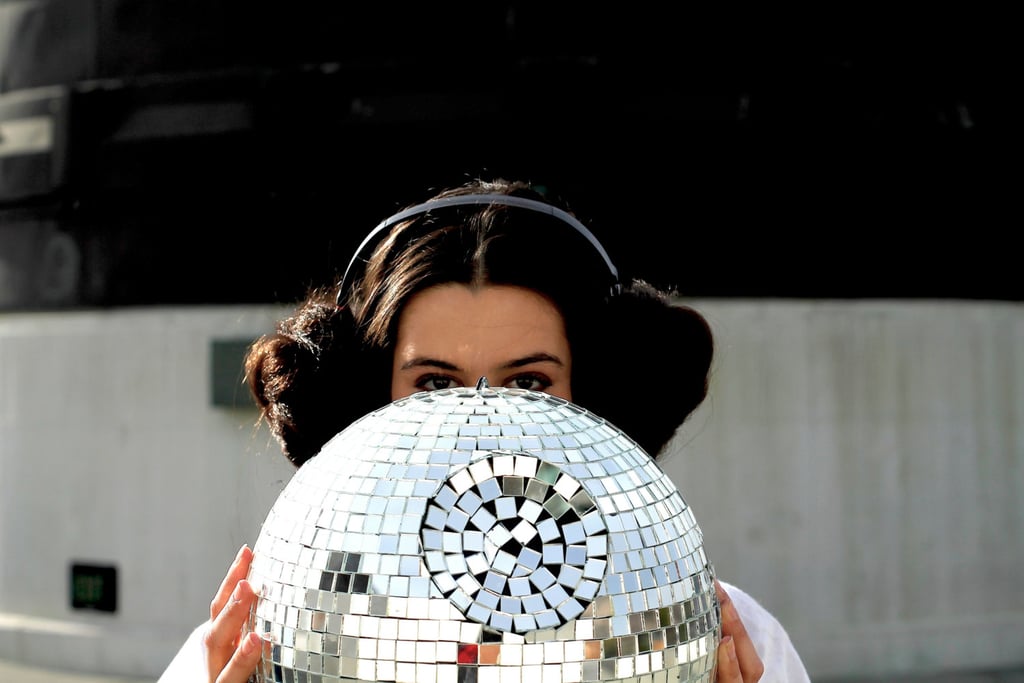 Did someone say "party time"? Sure, it might be a bit pricey, but think of all the fun you'll have once you get your hands on this crazy cool Death Star disco ball [8] ($540).
— Lisette Mejia, assistant editor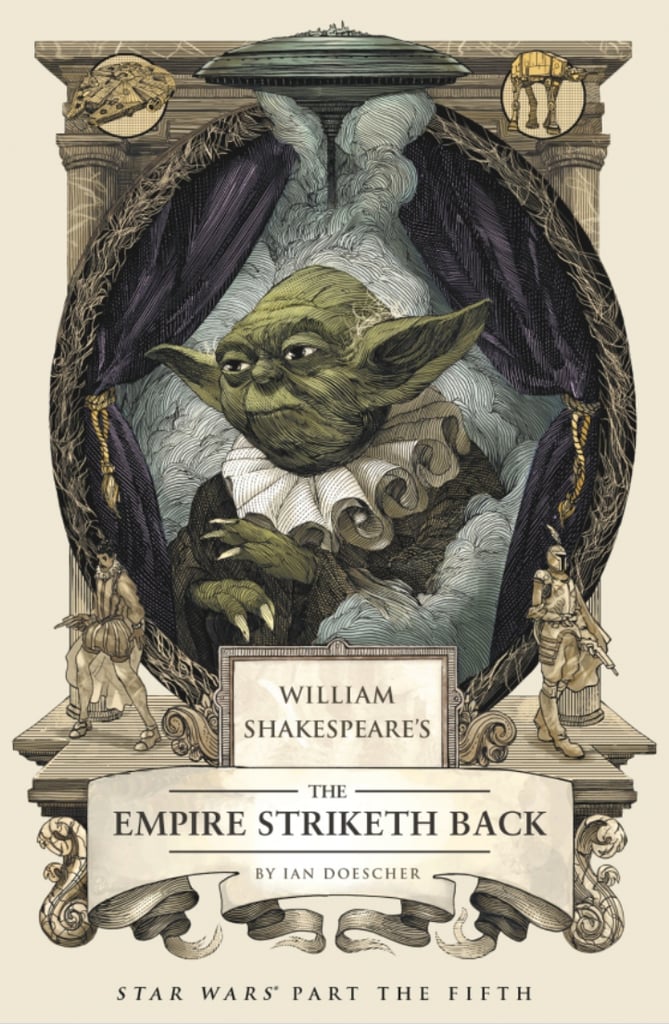 The second Shakespearean take on the Star Wars universe is The Empire Striketh Back [9] ($15), which, just like the movie, opens on the snowy terrain of Hoth. Catch yourself up on the art of iambic pentameter through Ian Doescher's retelling of the George Lucas classic. Yoda, though, speaks exclusively in haiku, which feels very appropriate for the Master Jedi. Finally get in the head of R2-D2 and see how Han's scoundrel ways change with some rhythmic words.
Look for the follow-up to this prose wonder in July with The Jedi Doth Return.
— Kelly Schwarze, associate editor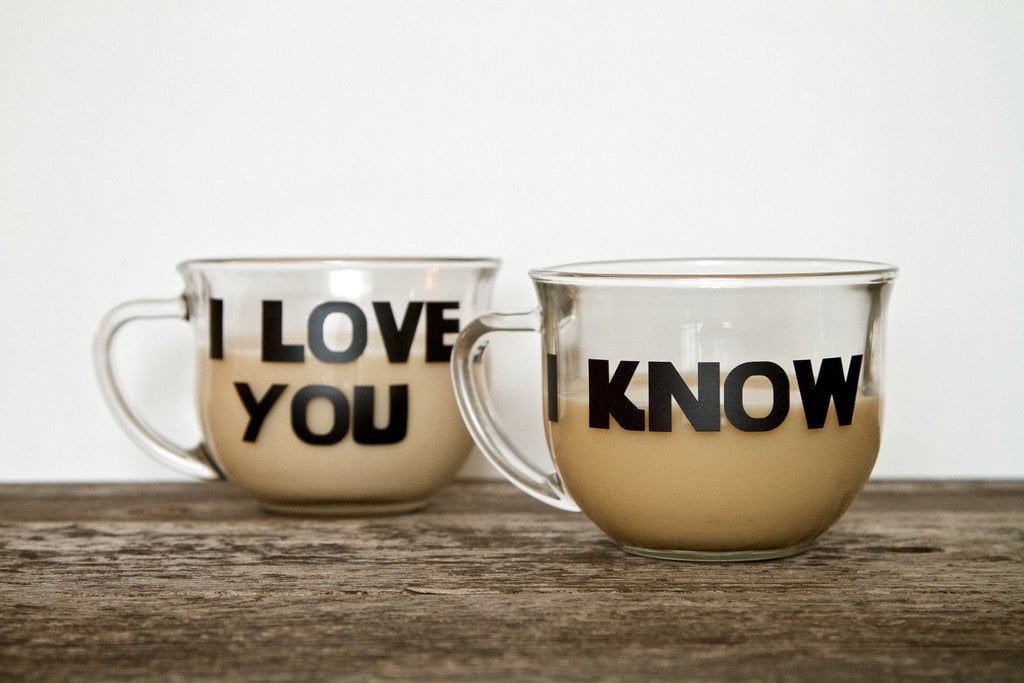 Aww! Add these chalkboard decal labels [10] ($8) to your mugs or books for the most adorable DIY [11] ever. They'd make a great gift for your geeky S.O., too.
— LM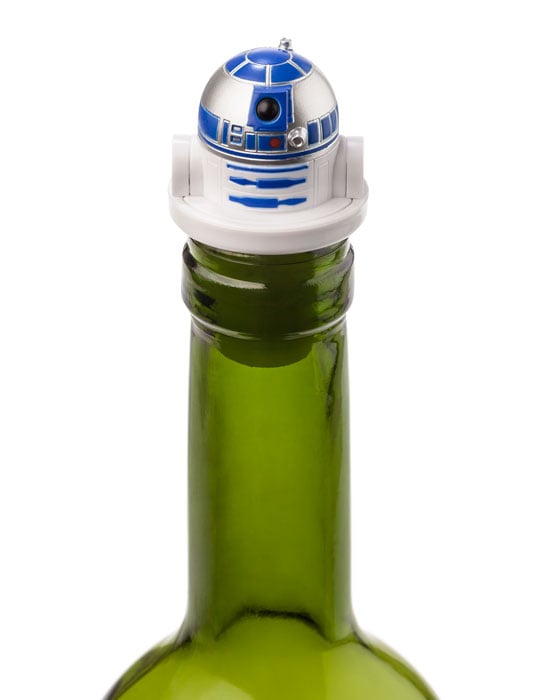 The only problem with an R2-D2 Bottle Stopper [12] ($12, originally $15) is that it's so cute, we would want to keep it atop a wine bottle as long as possible, which could make for some boring happy hours.
— KS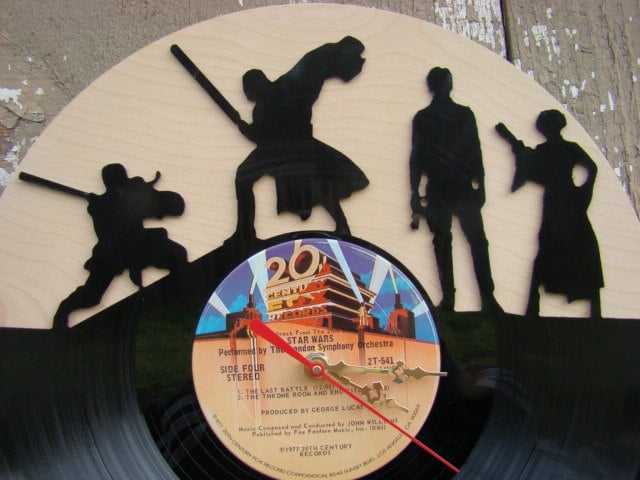 Star Wars and a vinyl record? Say no more. Just try to think of a better way to keep track of time than with this upcycled character clock [13] ($52).
— LM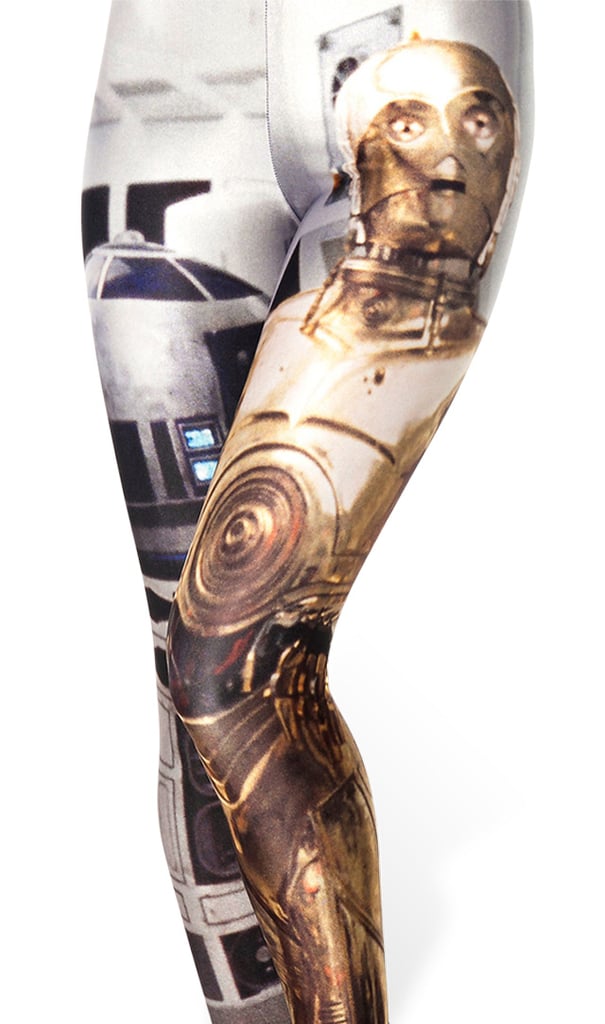 You may have noticed printed leggings [14] are having a major moment right now. And it doesn't get any greater than a dynamic droid duo on these Black Milk Artoo and Threepio Leggings [15] ($79). They're the ultimate conversation starter, and just think of all the outfit possibilities!
— KS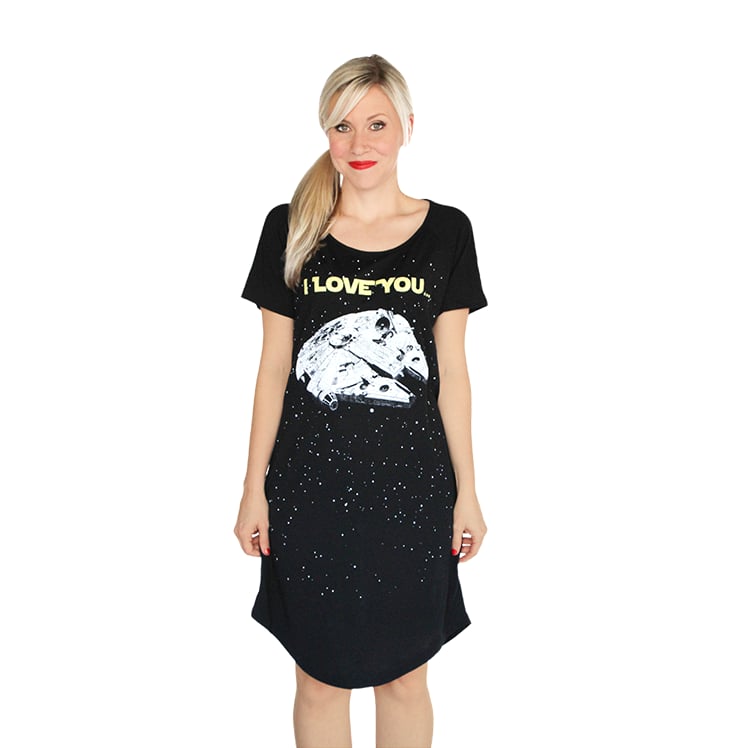 Clearly Han and Leia's exchange in The Empire Strikes Back is iconic, but it doesn't get any cuter than this supercozy I Love You, I Know Sleep Shirt [16] ($32) from Her Universe. Turn out the lights at bedtime, and see Han's haughty response for whenever the princess love of your life declares her love: "I know."
— KS