R2-D2 Makes A Rare Dancing With The Stars Appearance
Wow wa wee wha did I get quite the surprise when I tuned into Dancing With The Stars last night. Who knew that former N'Sync boy band member Joey Fatone was such a Star Wars fan?! Joey and his dance partner Kym Johnson surprised everyone with a tango dance routine to the tune of the Star Wars theme. They even had a little lightsabers fun during rehearsals and brought in R2-D2 for a guest appearance!

The dance started with Joey wearing a cloak like a Jedi while holding a green lightsaber. Kim also dressed to impress with her Princess Leia skin clad costume. I thought the tango/Star Wars combo was pulled off remarkably well. Did you happen to catch it? What are your thoughts?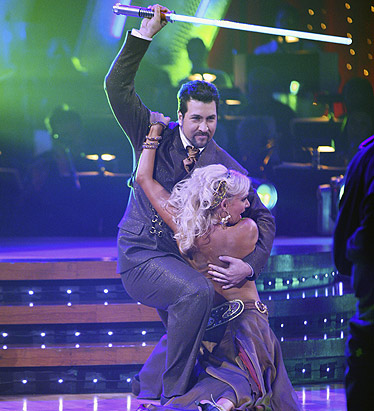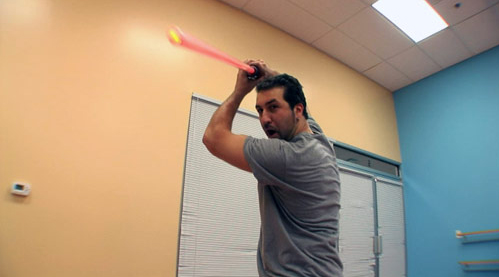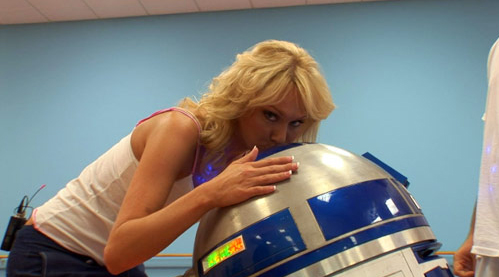 via Star Wars.com and ABC news