Real or Concept Gadgets 2010-08-14 14:00:46
Is This Gadget Accessory Real or Just a Concept?
Check out this fancy-pants showerhead. The MP3 Showerhead docks your MP3 player (outside of the shower!) and connects it to waterproof speakers built into the shower stall.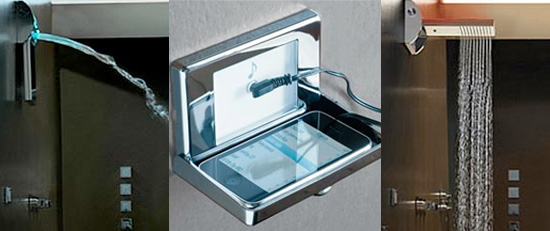 Who doesn't love some good music in the shower? Awesome and useful idea — but is it already on the market, or still in concept phase?