Real or Concept Gadgets 2010-09-08 15:45:51
Is This Gadget For Sale or Just a Concept?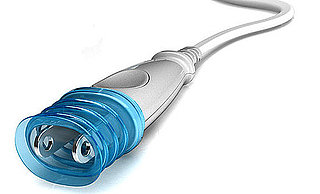 For anyone who's ever been shocked while plugging in or pulling out a cord (and who among us hasn't been?), this is the perfect solution! This power plug is outfitted with a retractable cover that covers the metal pins while it's being plugged into and pulled out of an outlet to prevent accidental shock.

It's an awesome safety feature — especially for those with children. But is it on the market, or still just in concept phase?