Real or Fake Gadget Quiz
Is This Gadget For Sale or Just a Concept?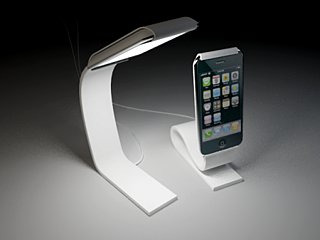 This flexible iPhone dock serves as a simple dock, but it has one other exciting use. It works with any iPhone flashlight app, turning your phone into a desk or reading lamp. Simply launch the app, dock the phone, and bend the dock to shine the light downward. Interesting new use for your iPhone, but is it real?