Real vs. Concept Gadget Quiz
Is This Gadget Accessory For Sale or Just a Concept?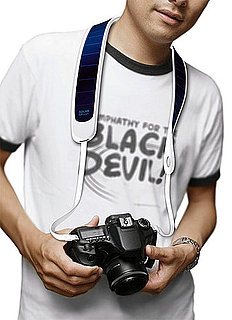 Perfect for any photographer who spends long days outside taking photographs, the Solar Camera Strap is made up of solar panels that use the sun's energy to power your camera's battery. Similar to the technology used to create solar backpacks, messenger bags, and items of clothing, the thin solar films lining the strap are flexible and lightweight.

It contains two storage batteries on either end of the solar strip, and plugs directly into the camera to charge. It's a helpful and eco-friendly accessory, but is it real?