As much as we can't stand the Internet [1] sometimes, more often than not, it surprises us with how great people can be [2]. Case in point: the story of Danny Nickerson, a 5-year-old boy with cancer who lives in Foxborough, MA. His birthday is today, and he had one simple wish. As soon as Redditors found out about it, they made it their mission to do everything to make Danny's wish come true . . .
Source: Facebook user Danny's Warriors [3]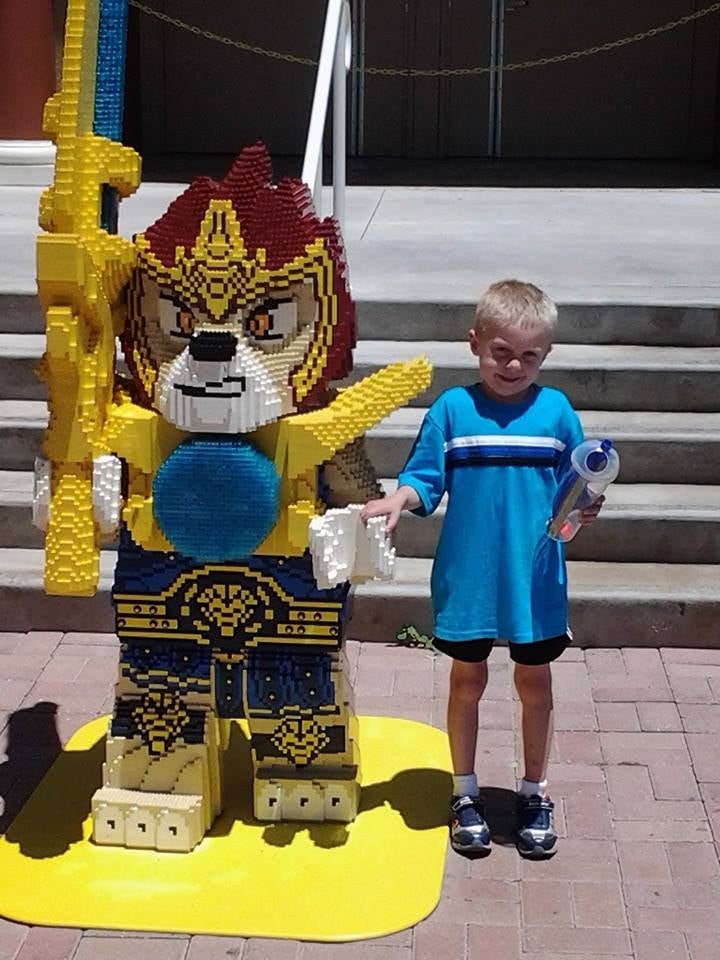 Danny turns 6 years old today, and all he wished for are some birthday cards that let him know people are thinking of him.
Source: Facebook user Daniel Jamieson [4]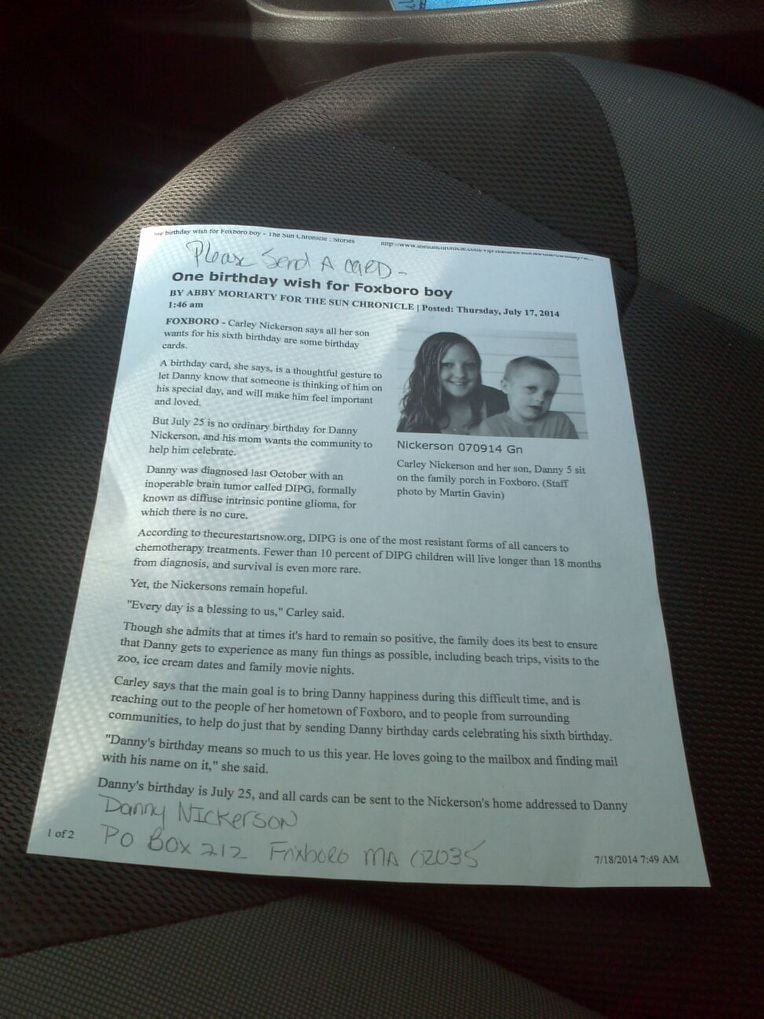 It's not just any birthday, though. In October, Danny was diagnosed with a brain tumor called DIPG that's inoperable and has no cure. Fewer than 10 percent of kids live longer than 18 months after their diagnosis. An article ran in the local newspaper [5] about Danny's story, and Redditors soon spread the word about his birthday wish.
Source: Reddit user Thechromaticscale [6]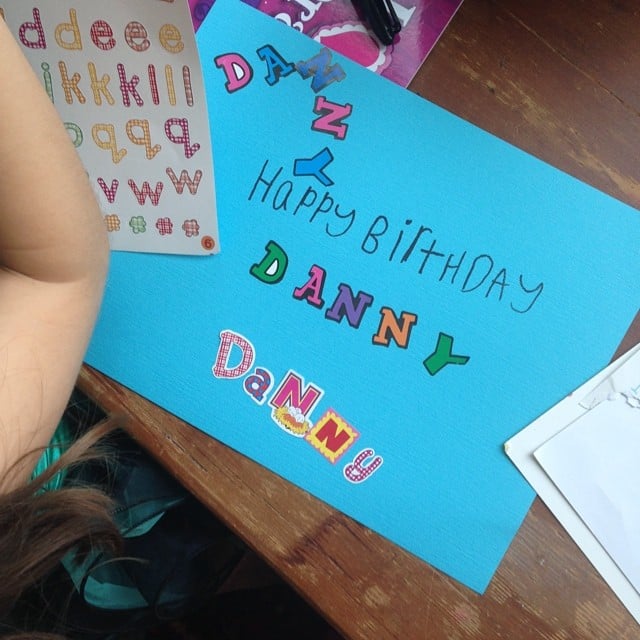 Then strangers from all over the country started mailing him cards.
Source: Instagram user mrsmonj [7]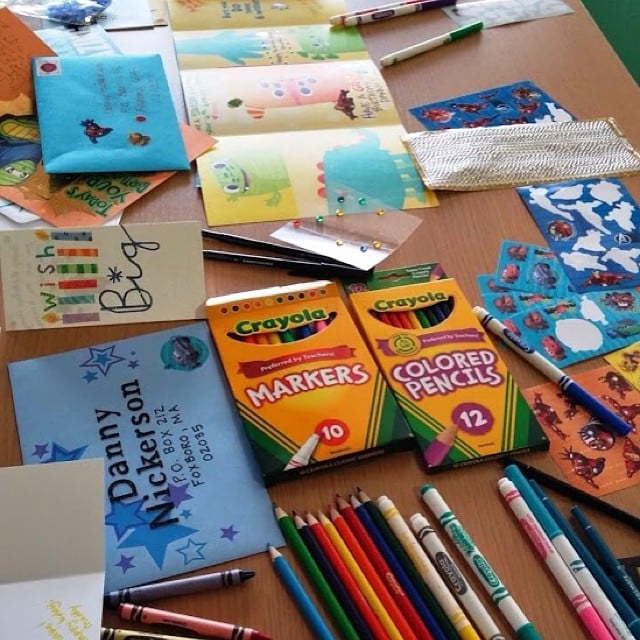 Lots of cards.
Source: Instagram user szelarac [8]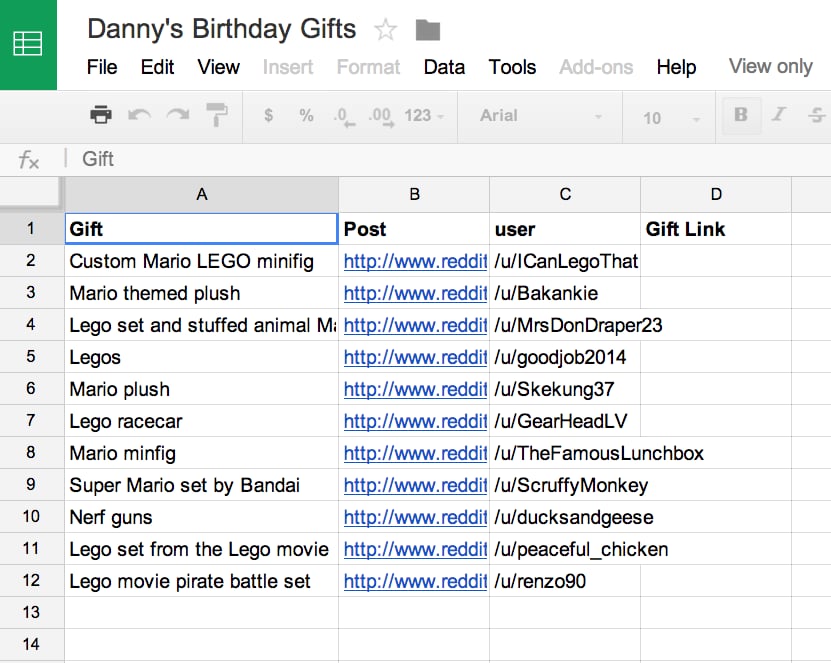 Reddit users even created a spreadsheet of gifts to send to him after they learned he loves Legos and Super Mario Bros.
Source: Google Docs [9]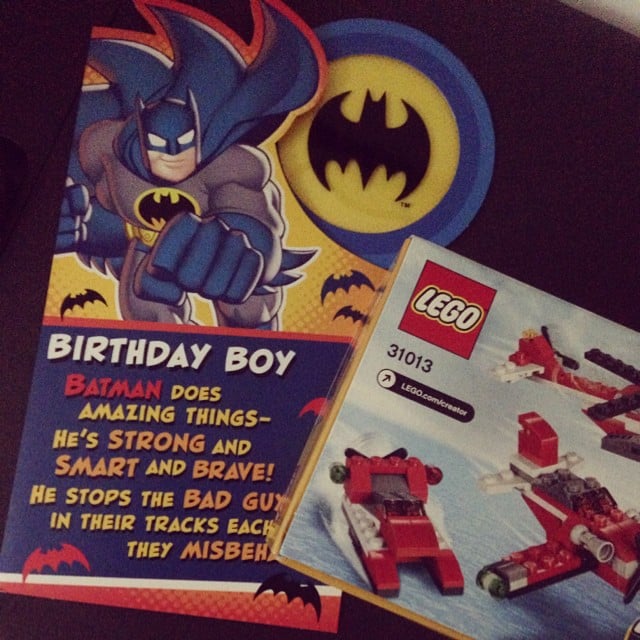 How nice!
Source: Instagram user boho.mo [10]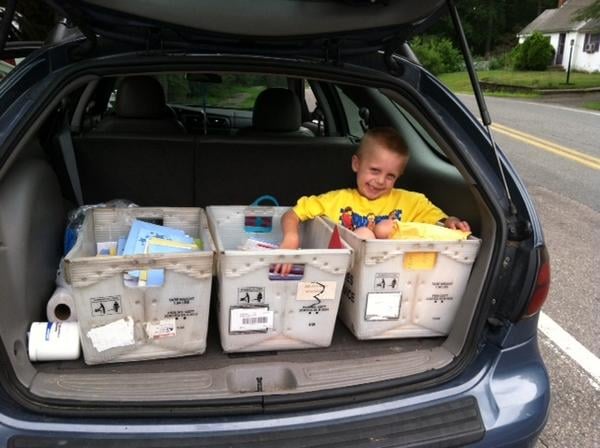 By the Monday before his birthday, Danny had received around 375 cards and 15 packages filled with gifts.
"We never thought it would be this big," his mom, Carley Nickerson, told the local paper [11]. "It's very crazy."
Source: Twitter user TheSunChronicle [12]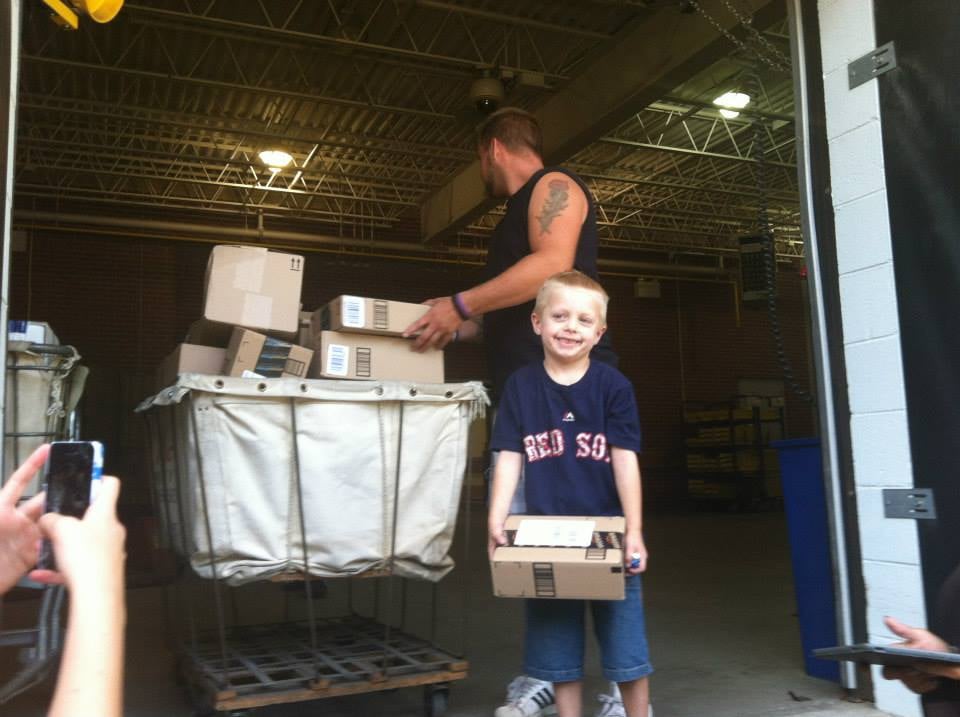 And as of Wednesday, he had received thousands.
"Todays total rough count was a little over 8500 cards and 900 packages!!! We filled the uhaul completely up! And then filled 3 cars too!" it said on his Facebook page. "We are in awe of all of this, we are speechless and dont have enough words to explain how thankful we are for everyone of you! And all the love that you have shown us and continue to show us!"
Happy birthday, Danny!
Source: Facebook user Danny's Warriors [13]