We all know that making resolutions is one thing, but actually sticking to them is another, much harder, deal. Luckily, there are plenty of websites and apps out there with the main goal of helping make the task (no matter what it is) as painless as possible. Bookmark and download these resources to see how you can stay on top of your goals the whole year through.
StickK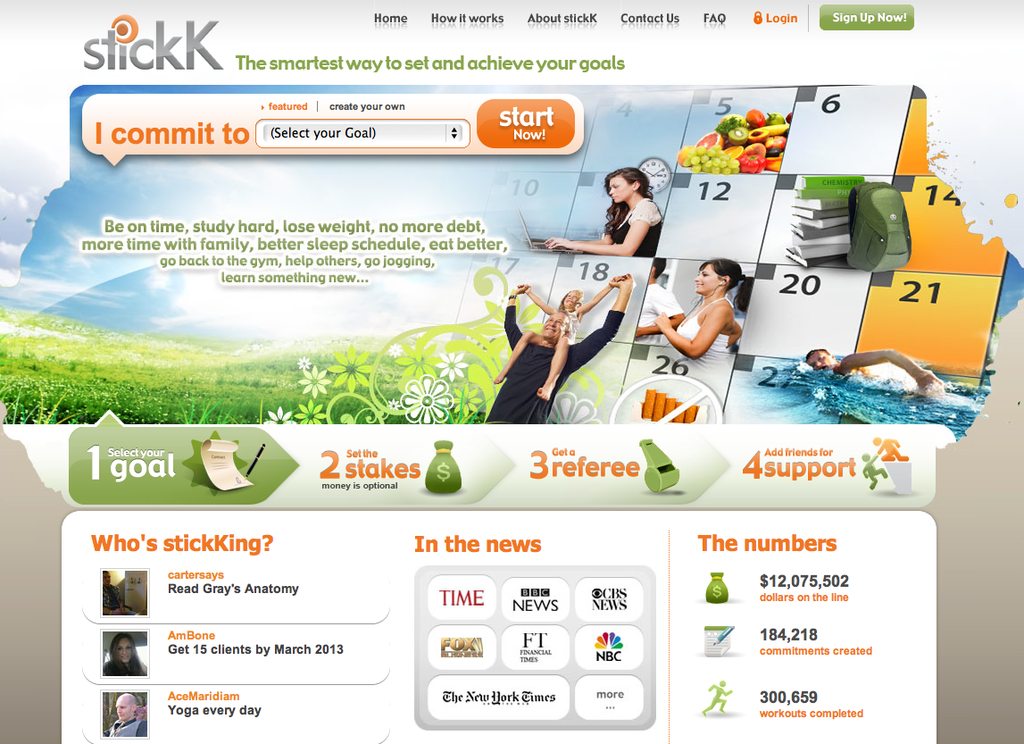 StickK [1] lets you set a goal, notify a support group, and have an outsider weigh in and judge your progress, but the real motivation has to do with money. Here's how it works: you commit a certain amount to a goal; if you achieve it, you get the money back. If not, it goes to a third party, which can include someone, a charity you love, or, to up the ante, someone you don't like or a cause you don't support.
Evernote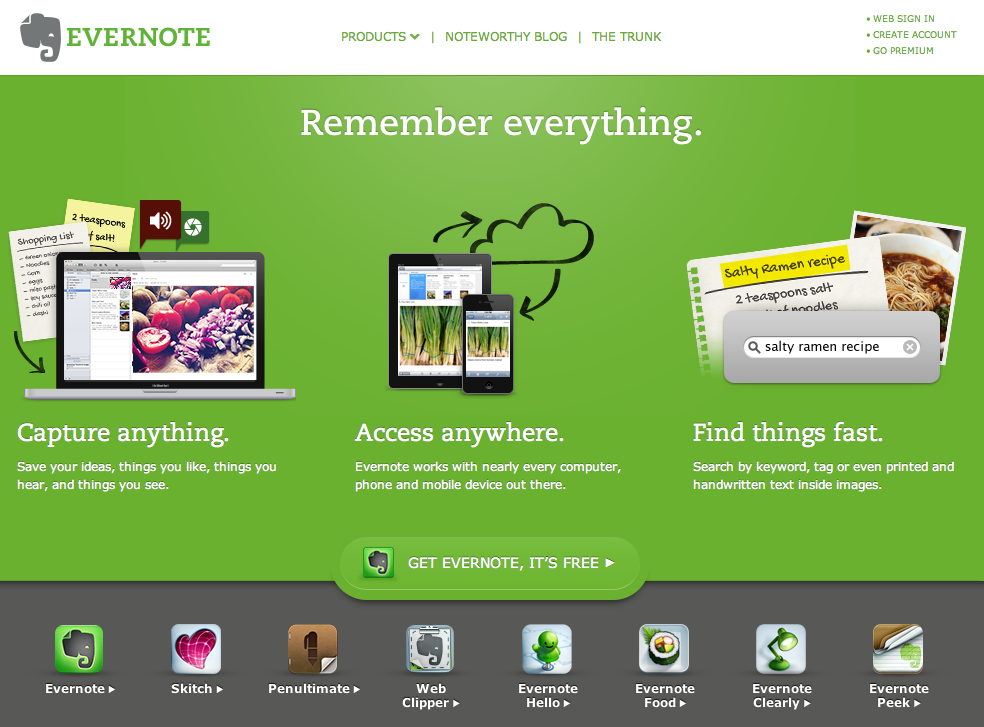 With the slogan "remember everything," Evernote [2] aims to be the ultimate productivity app. Stay on top of resolutions by setting email reminders, saving web clips that are motivational, and sharing your tips and notes.
43 Things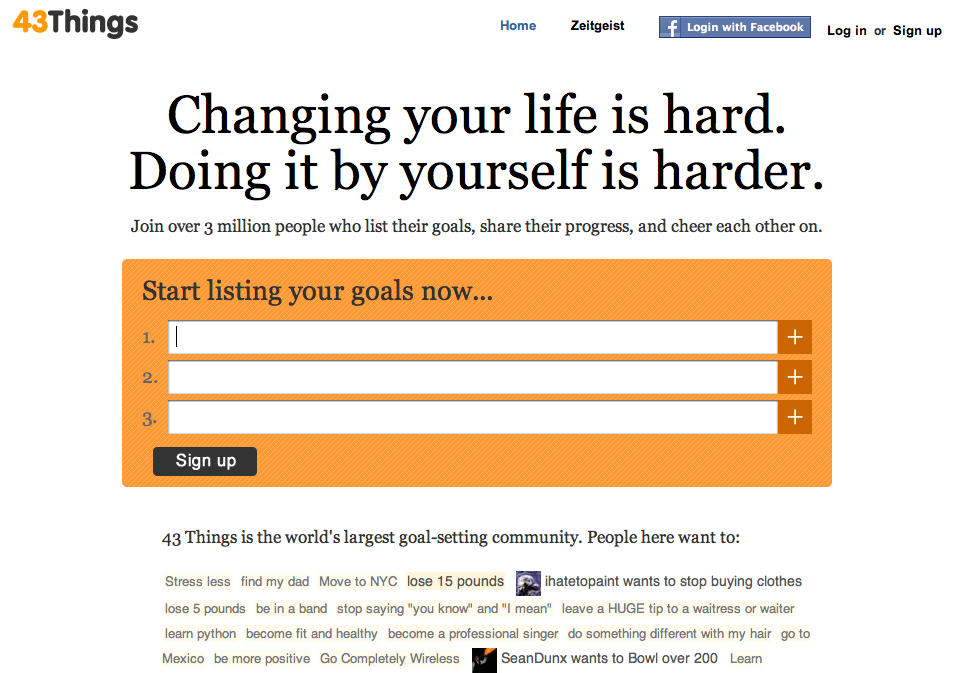 The concept behind 43 Things [3] is pretty simple but hopefully effective, too. Using either the website or the app, make a list of up to 43 things you want to do, and alert Facebook friends and the site's community. You'll receive periodic email reminders, but by sharing your progress with others, you'll also feel the peer pressure of meeting your goals.
GoalsOnTrack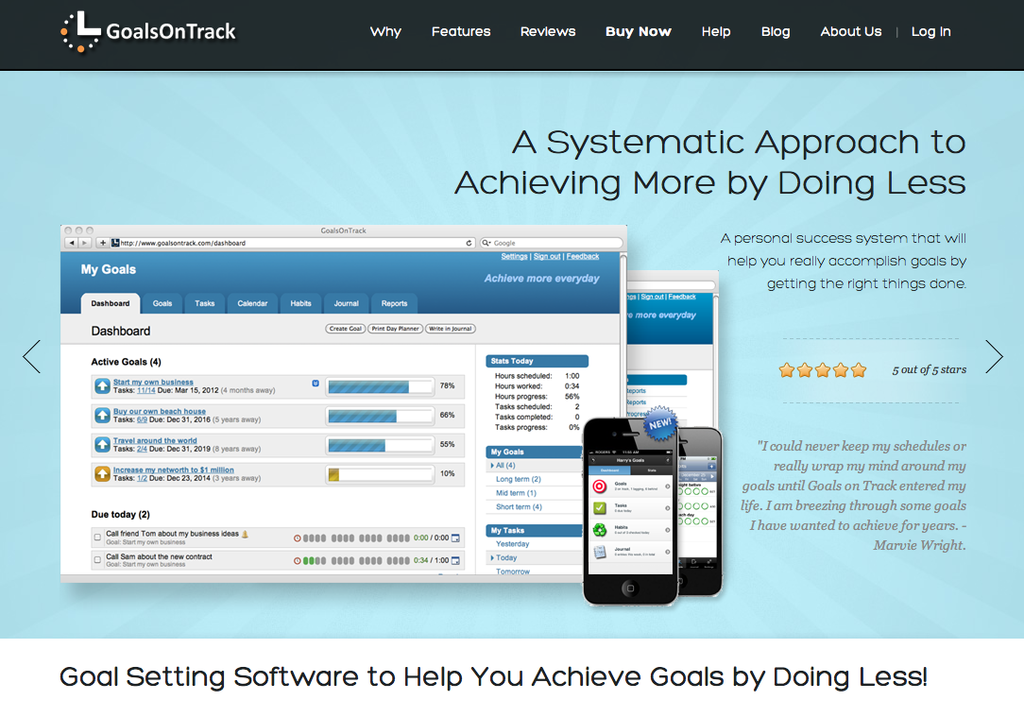 A robust website dedicated to helping you stick to any resolution, GoalsOnTrack [4] ($68 per year) has just about all the steps you could think of. Visualize your plan, track how you spend your time, keep a journal of your aims, see your progress in 3D charts, and much more.
21habit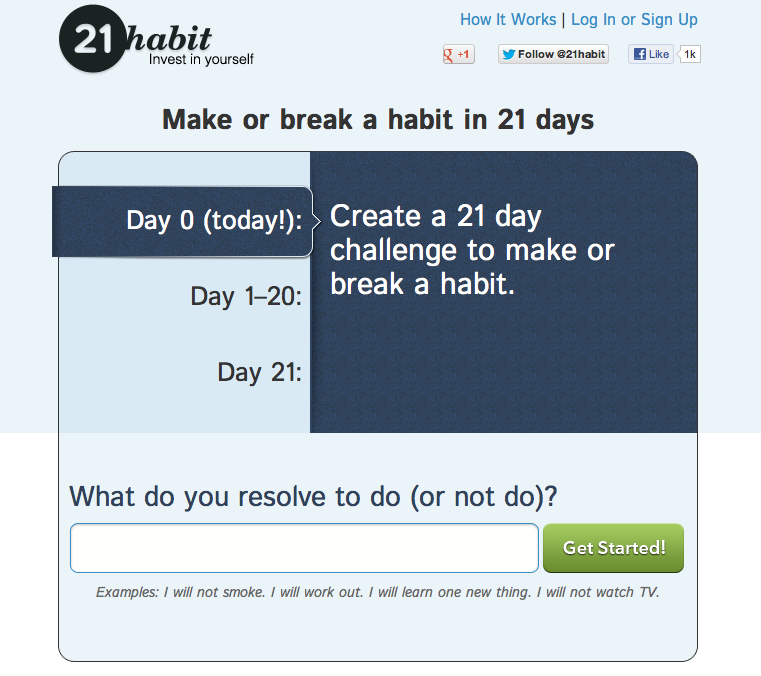 With 21habit [5], you get a dollar for every day you work toward achieving your 21-day goal. The catch? You invest it yourself and check in every day to track how you're doing. Every day you succeed, you get a dollar back. Every day you don't, you fork over the cash to charity.
Livifi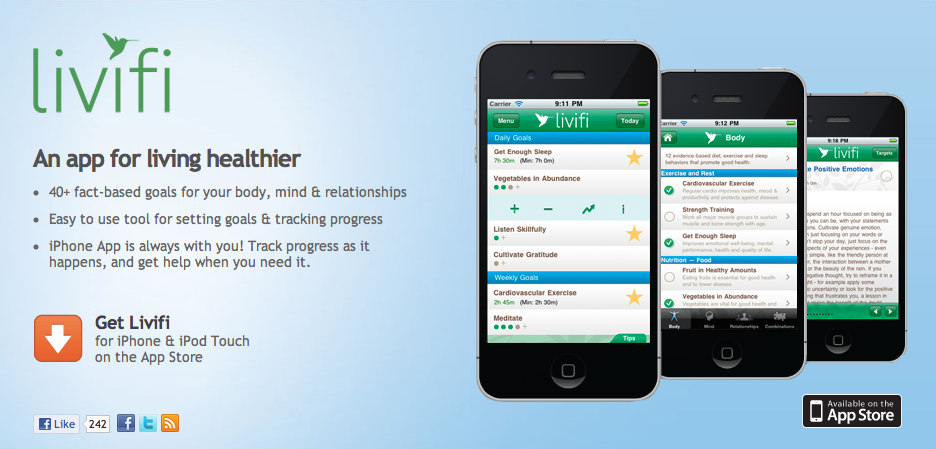 The Livifi app [6] ($5) is a very detailed tool that aims to help you improve your overall health (body, mind, relationships, and more). Structure your goals with the help of science advisers, get reminders and tips on how to stay up to speed, and track your progress on the go.