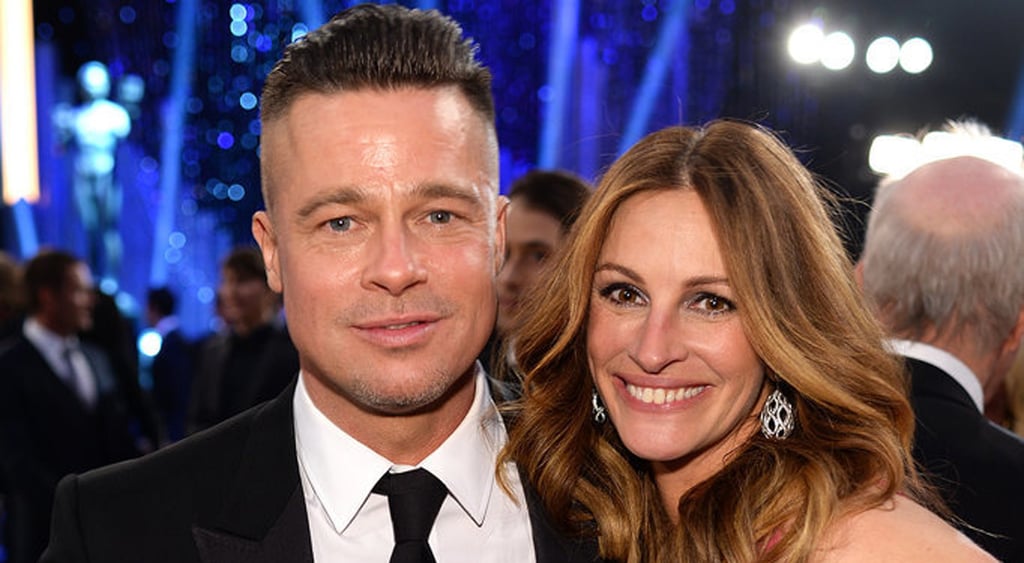 You guys, Brad Pitt showed up [1]! He kept it cool with his skinny tie and hipster haircut and took lots of photos with his fellow actors.
Most of the usual suspects — like Cate Blanchett [2], Matthew McConaughey [3], and the cast of American Hustle — came out on top, but there were also a few surprises. See the complete list of the night's big winners [4].
And at your leisure, be sure to read the wackiest and most wonderful one-liners [5] of the night.
Matthew's bizarre acceptance speech [6] went to infinity and beyond. No, seriously, he talked about Neptune.
Cate wasn't amused when she got the red light during her moment on stage, and made sure to call out Matthew's rant [7] while asking for more time.
Another day, another gorgeous Dior gown for Jennifer Lawrence [8].
There were so many great fashion moments to love (including Jen's): which look gets your best-dressed vote [9]?
Did Bryan Cranston crush the SAG Awards [10]? You be the judge.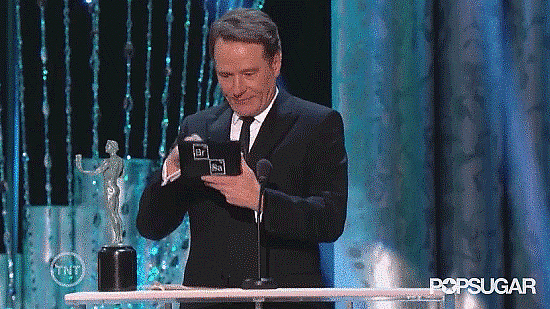 Let Modern Family's Ty Burrell [11] teach you how to be a good actor with his funny acceptance speech.
In addition to Ty's onstage hilarity, there were tons of other memorable moments you may have missed [12] — and of course, we put them in GIF form for your viewing pleasure.
Isla Fisher and Sacha Baron Cohen [13] pulled a Gwyneth Paltrow [14] and totally snuck into the SAGs.
Kerry Washington may be the first celebrity to wear a crop top [15] on the red carpet while also pregnant.
And though not pregnant, Julia Roberts [16] still rocked the crap out of her vintage Valentino jumpsuit [17].
We should also probably talk about Breaking Bad star Anna Gunn and her custom clutch [18].
Turns out, we're not the only ones that are head over heels for Lupita Nyong'o [19] — Jennifer loves her, too.
Things took a weird turn on the red carpet for Bradley Cooper [20]: we could make a comment on it, but we'd rather you do it for us.
Game of Thrones star Kit Harington gets "annoyed" by award season afterparties [21], and he told us why.
It was another great night for celebrity hair and makeup: check out all the gorgeous beauty looks [22] from every angle.
Go inside the SAGs with a filtered-but-still-unfiltered look at the stars' cute social media snaps [23].
Tina Fey [24]'s mini me daughter accompanied her to the event, and Jared Leto brought his beautiful mom [25].
In other couples news, Bradley Cooper and Suki Waterhouse [26] made things official (in the award season sense).
Here's Sofia Vergara cradling her SAG Award [27] like a fully naked man-baby.
And here's Jared and Brad Affleck encouraging you to check out all the night's candid offscreen moments [28].