The jury is in! South by Southwest Interactive [1] has named its 2014 winners. The festival out of Austin, TX, is steeped in tech start-up history. Twitter gained traction at SXSW in 2007 and Foursquare and Gowalla both launched in 2009. Airbnb won "breakout app" in 2011 and Pinterest in 2012. The iPad 2 was even released during the festival three years ago, at the Apple pop-up store on Congress Ave.
This year's winning class is nothing short of amazing — so scroll down to meet the most creative, innovates websites on the Internet right now, and let us know if SXSWi got it right. One of them may be destined to become the next Twitter.
Business — Work4Rich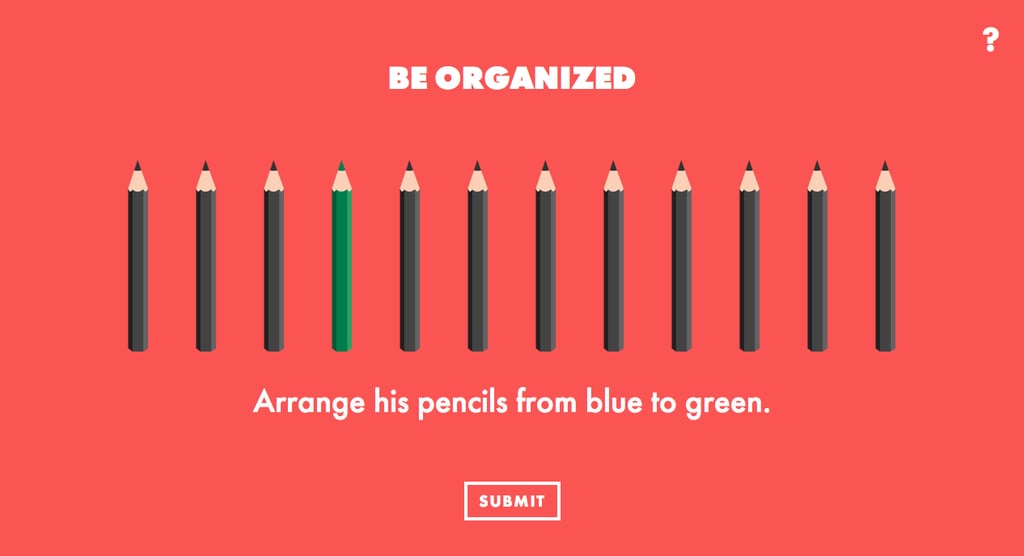 Rich Silverstein is looking for his next assistant. Think it could be you? Head to Work4Rich.com [2] and take his webapp challenges.
Social Media — The HRC Marriage Equality Sign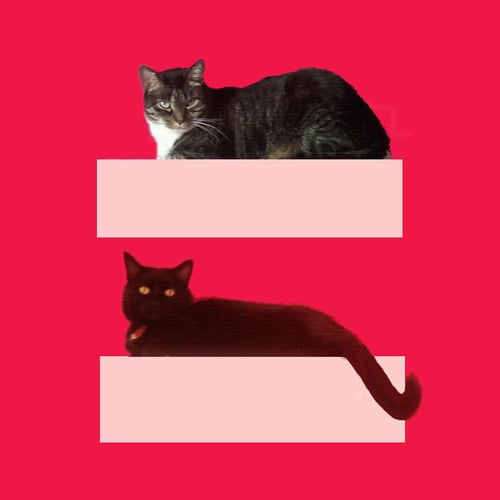 The Human Rights Campaign's marriage equality sign [3] went full-on viral [4]. It was that little red logo that changed the marriage equality narrative, with many senators and celebrities participating in the campaign.
Art — Pulse of the City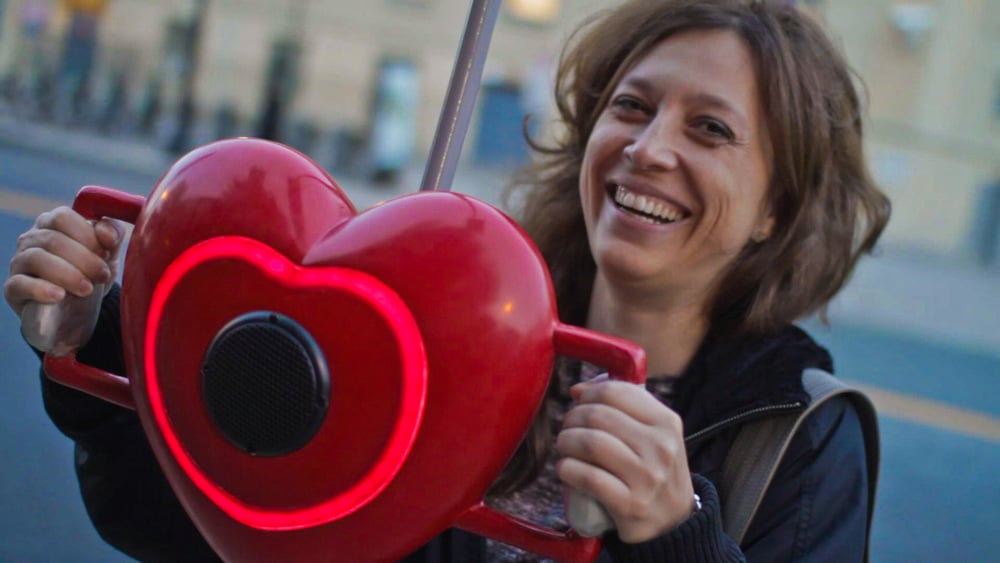 Artist George Zisiadis's Pulse of the City [5] is a public art installation that turns pedestrians' heartbeats into music.
Activism — The Missing Person Pre-Roll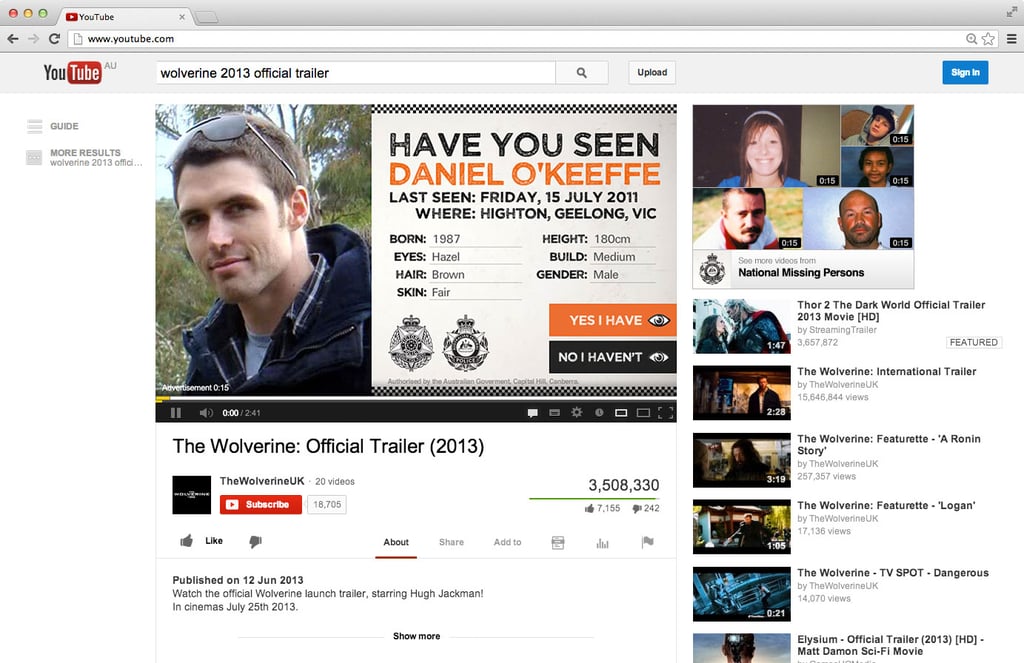 The Missing Person Pre-Roll [6] attempted to solve Australia's missing person cold cases with a clever YouTube ad. Users were shown a missing person profile with a modified "Skip" button that showed two options: "Yes I have" and "No I haven't." Over 230 people clicked "Yes I have" to report new information about a missing person.
Education — Make Your Money Matter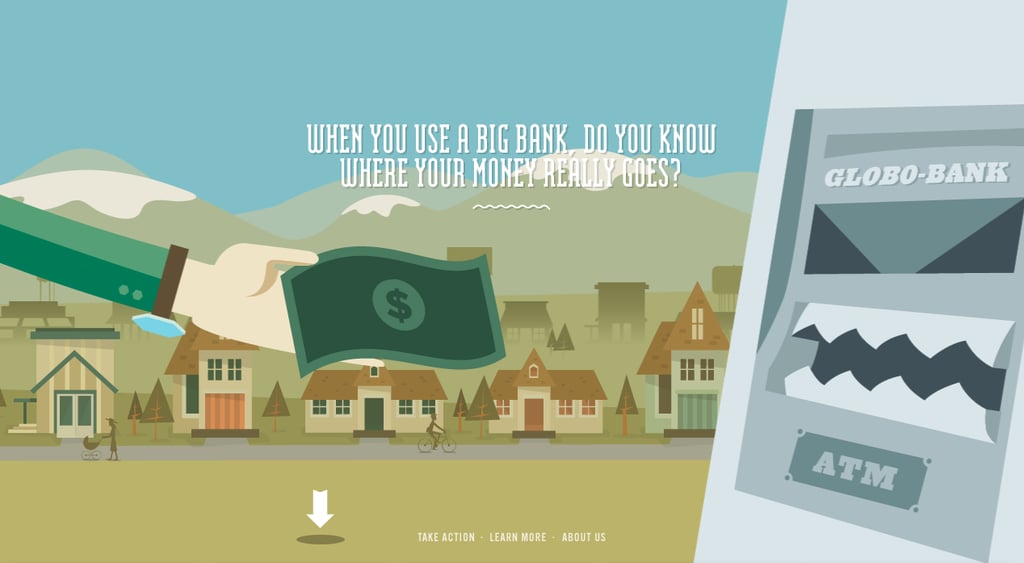 Make Your Money Matter [7] is a website that tells the story of where your money goes as you scroll. It illustrates the differences between credit unions (lower fees) and big banks (high interest rates).
Amusement — Resize.Thatsh.it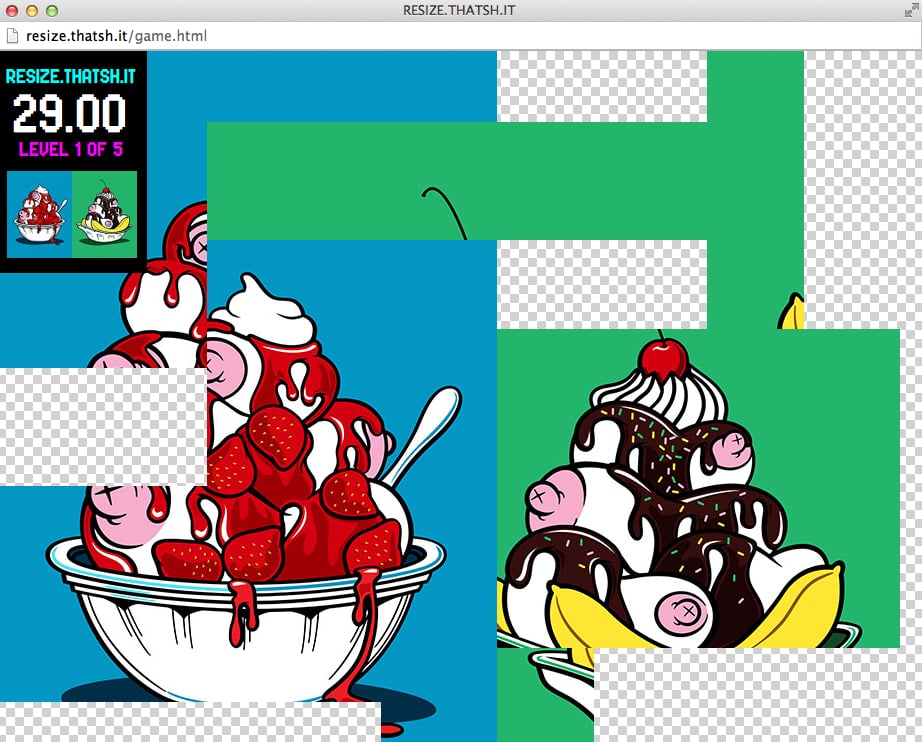 At first, Resize That Sh*t [8] is confusing. You adjust the size of your window until the pieces arrange correctly to form the image in the upper left. Then, try to resize it in record time. On the outset, it looks pretty simple, but there's some serious engineering work at play behind the scenes.
Classic — deviantART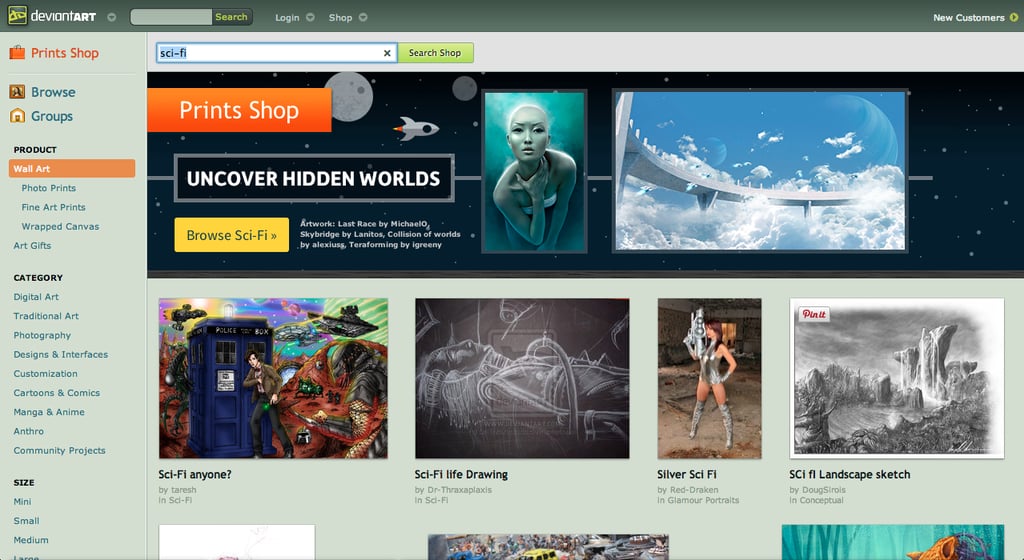 The Internet old-timer deviantART [9] won the classic category. Keep on truckin', deviants.
Community — Quietest Show on Earth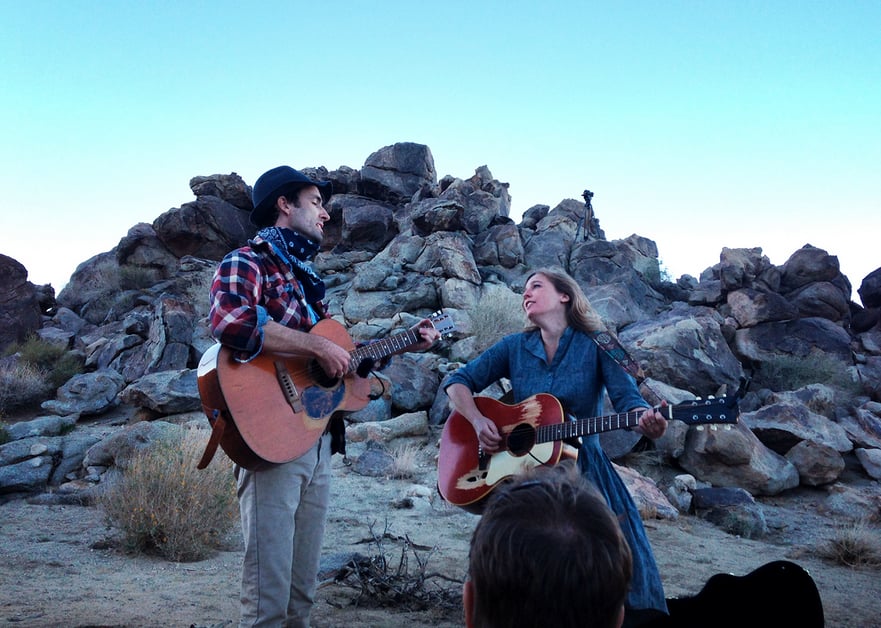 To honor America's National Parks, Quietest Show on Earth [10] invited artists like Andrew Bird and Tift Merritt to the nation's National Parks for an ultra-intimate performance in some of the nation's most beautiful spaces. Only 10 people were invited to attend.
The "festival" was uploaded online and people were encouraged to donate to preserve the National Park system.
Experimental — Where Is Danny Torrance?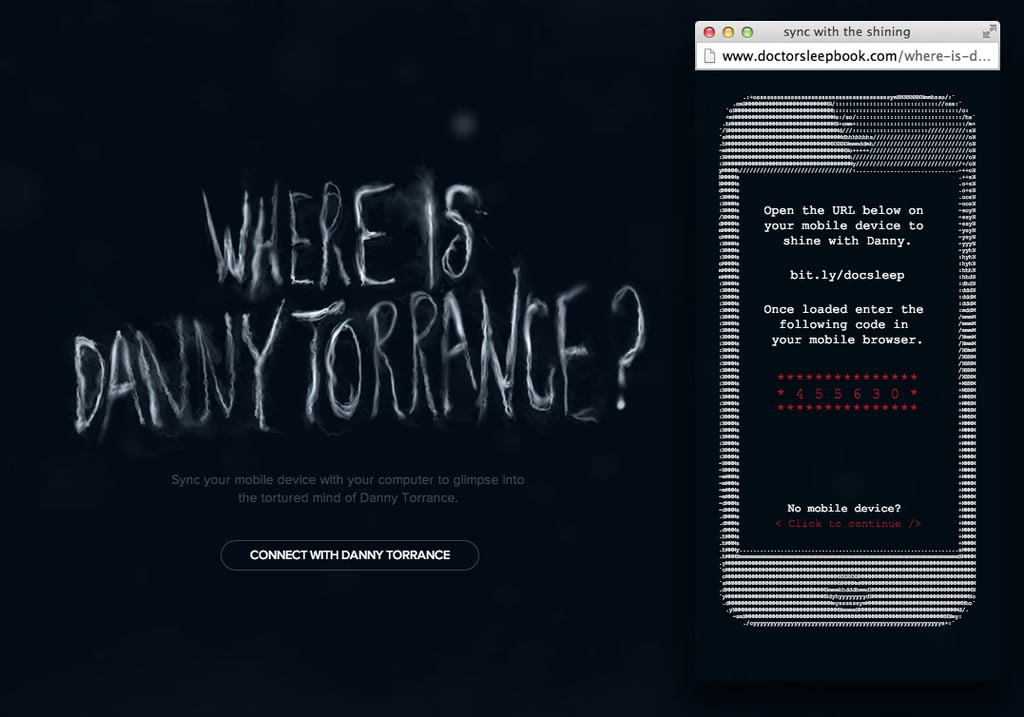 Where Is Danny Torrance? [11] is an experimental Google Chrome project that uses both mobile and desktop to unlock the secrets of Stephen King's long-awaited sequel to The Shining.
Film/TV — An Idea Lives On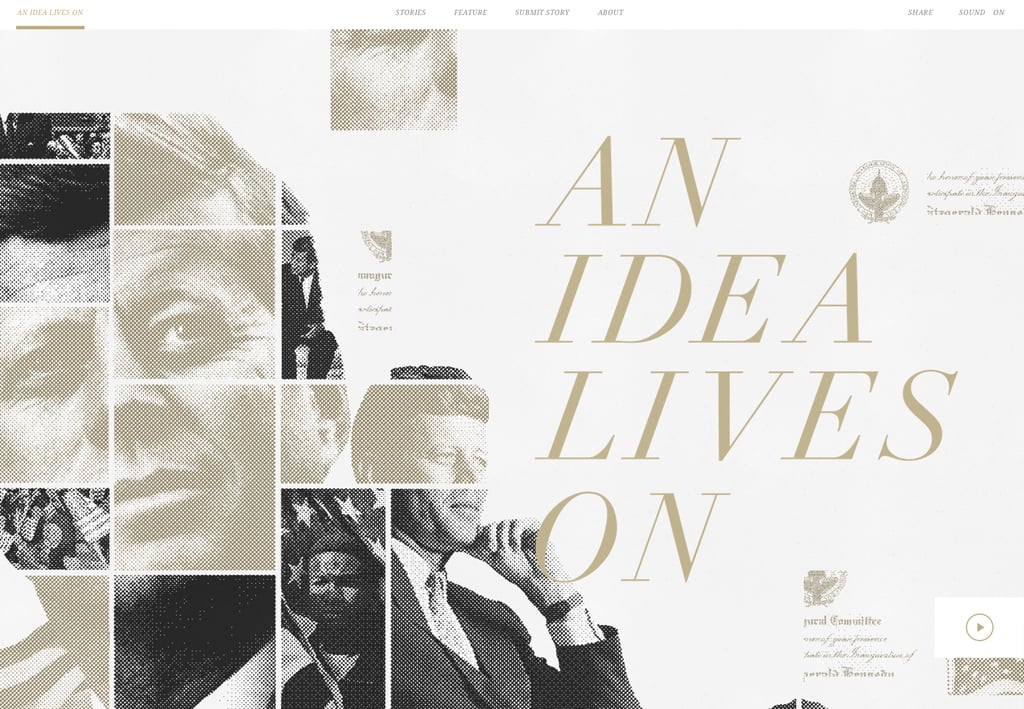 An Idea Lives On [12] is an audio/visual experience that honors President John F. Kennedy's ideals by telling stories of people who were inspired by them. The site was created by the JFK Library and Museum to commemorate the 50th anniversary of JFK's death.
Motion Graphics — The Greatest Action Movie Ever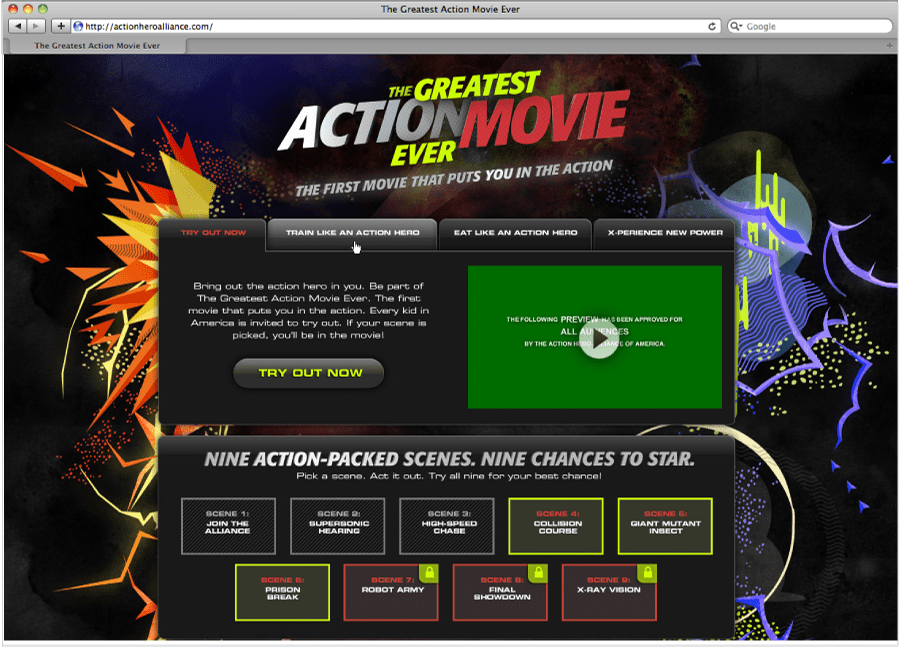 The Greatest Action Movie Ever [13] called kids to get physically active and eat right. Children submitted their "audition videos" and blockbuster, Hollywood-level graphics were added to their clips. The clips were turned into a full-length film, which Disney eventually bought and premiered on multiple channels!
Student — Heart of the High County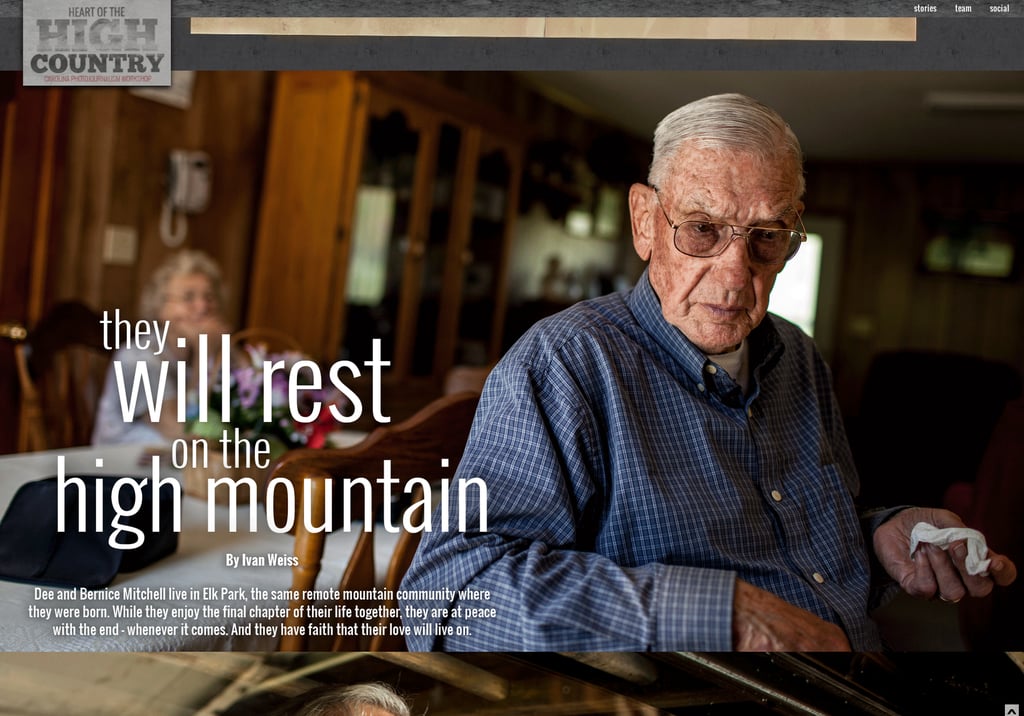 Students from the High Country region of North Carolina profiled the faces and places of the area with a feature called Heart of the High County [14]. It's representative of the rich history of High County and showcases the talent of these future photojournalists.
Personal — Pavlov Poke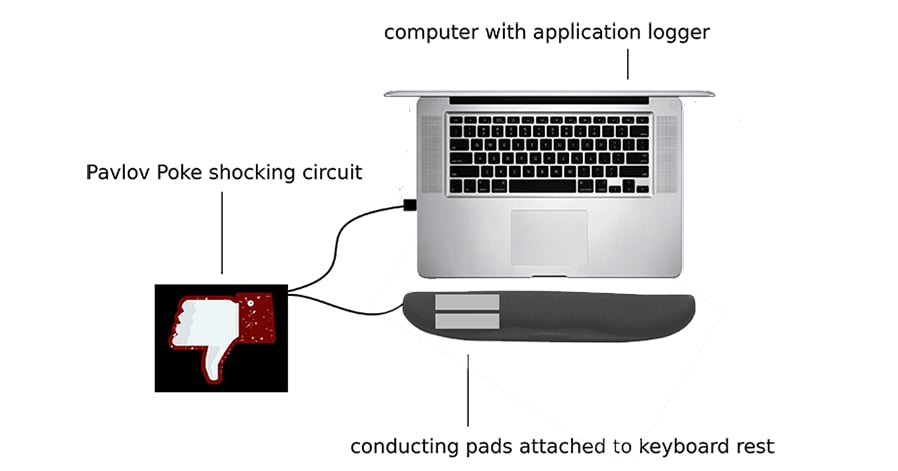 Robert Morris's Pavlov poke [15] uses a shocking circuit to preventing people from becoming hopelessly addicted to email and social networking. It's intended as a joke, but the personal project definitely forces us to rethink the way we think about communication technologies.
Technical Achievement — Melbourne Remote Control Tourist Project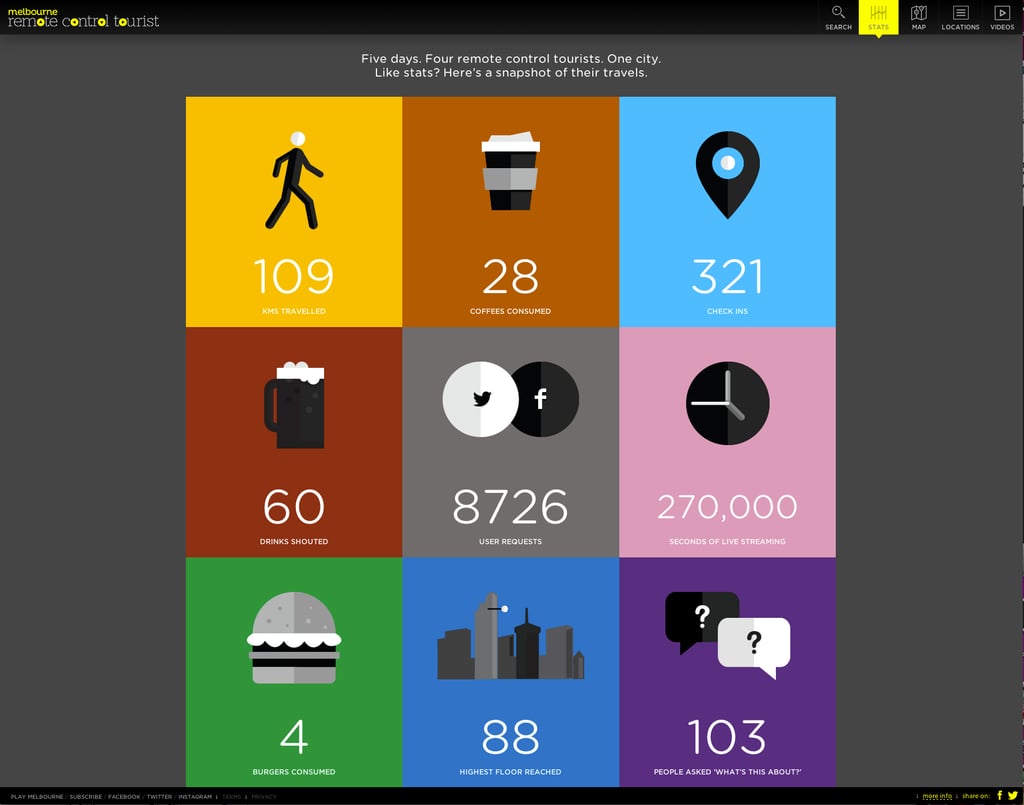 The real-time web experience Melbourne Remote Control Tourist [16] allowed 150 million people from 158 countries to experience Melbourne, Australia. People from around the globe requested things in Melbourne that they wanted to see before they visited. So city explorers, equipped with front-facing cameras and GPS, fulfilled those requests, and people on the web could watch it in real time. Now, it's a robust crowd-sourced Melbourne city guide!