Shortly after Farmville was announced for the iPhone, Zynga's Frontierville hit the scene, promising the same plot-building fun but with an Oregon Trail twist. Another lesser-known twist to the Western-style game? You can actually marry a partner of the same sex.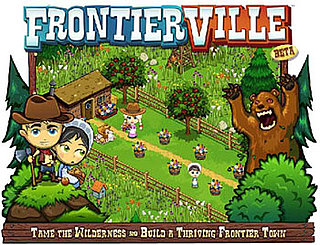 It goes like this — setting up Frontierville requires you to customize your character and settings, including gender. Later, after you've completed several quests to prepare your homestead for your arriving spouse, you can customize them with details like name, appearance, even designating them male or female — essentially choosing your character's sexual orientation. It's a big leap for games, until you realize that the post-marital Facebook announcements are still
tagged with the "bride" and "groom" moniker
. It's unknown if this is a bug in the system, or if Zynga just overlooked the detail.