It's that time of year again! The Mobile World Congress kicks off next Monday, Feb. 24, with a presentation by Samsung, which is slated to reveal its new flagship phone, the Samsung Galaxy S5.
Last year's reveal, the Samsung Galaxy S4 [1], became the bestselling Android [2] of all time. The S5 will have big shoes shoes to fill, but if the Internet's predictions about Samsung's new phones are any indication, then it will do just fine.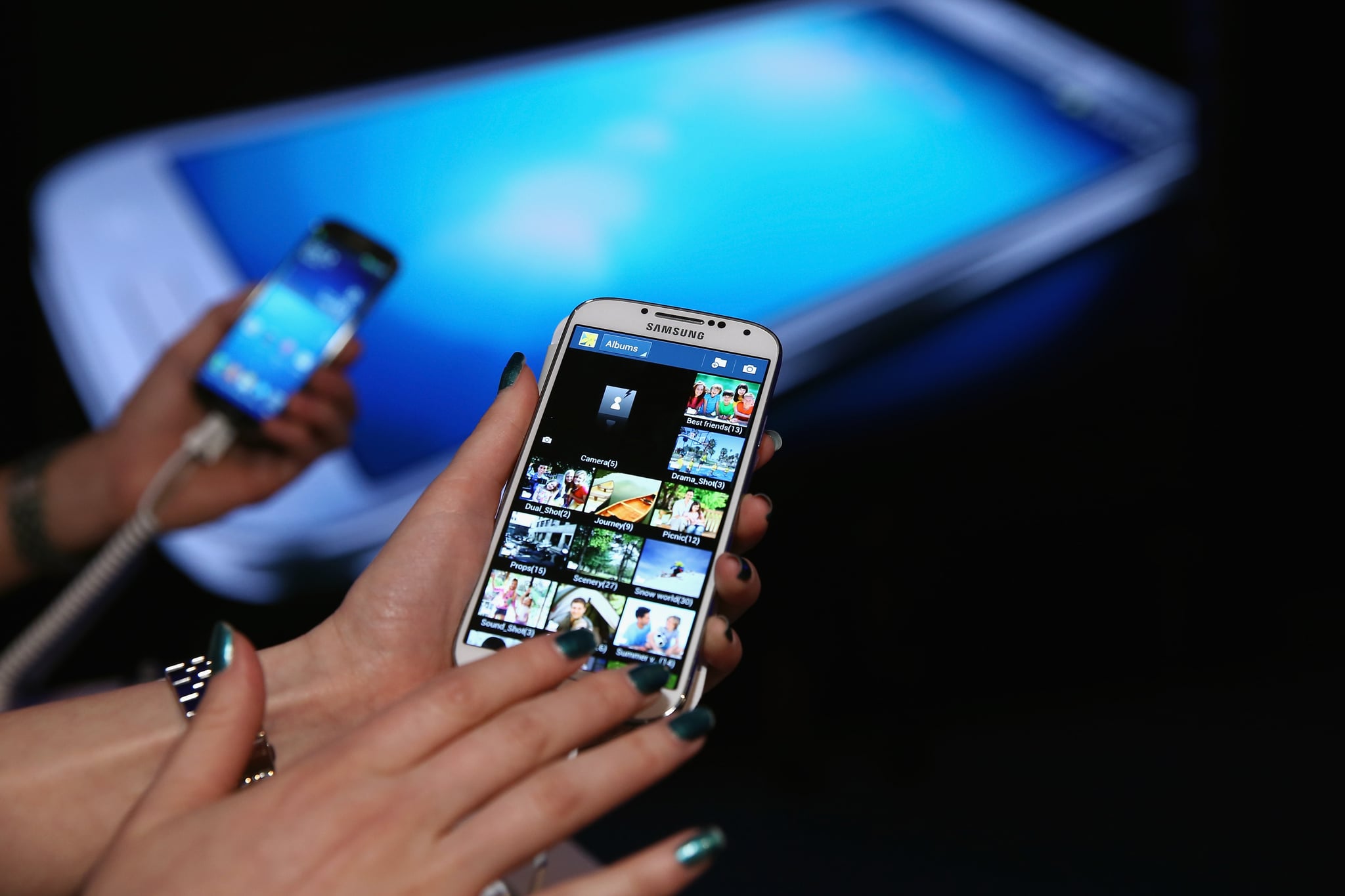 Source: Getty / Neilson Barnard [3]
Catch up on all of the Internet's whispers here, then cast your predictions below in the comments.
The Basics — A better camera and processor [4] is on the way. The New York Times also dispelled rumors of an eye iris scanner and a "Quad HD" ultrahigh-resolution display.
A Simpler UI — Samsung sent out invitations for its Mobile World Congress event [5] that featured nine circular icons (pictured below). We're guessing that the rounded design elements hint at the S5's new UI and the categories (Speed, Outdoor, Curiosity, Fun, Social, Style, Privacy, Fitness, Life) point to the phone's new features.
Dramatically Different Home Screen — Twitter user evleaks posted images of the new Samsung home screen [6] (allegedly), which many tech press outlets predict will behave like Google Now. The new font is similar to the roundness and thin-weightedness of the Windows Phone Metro UI, and the color scheme is comparable as well.
Fingerprint Sensing — It looks like Android users will finally have their day in the sun with the iPhone 5S [7]'s Touch ID feature. SamMobile claims that the S5 will include a fingerprint sensor [8] built right into the case.
Thinner Profile — Korean blog Move Player [9] provided an alleged early look at the phone. This specific rendition may be fake, but thinner hardware for the S5 is inevitable.
Big Retina Screen — BGR reports that the S5 will have a 5.2-inch screen [10] with a mind-blowing 1,440 by 2,560 pixel display with a density of 560 pixels per inch.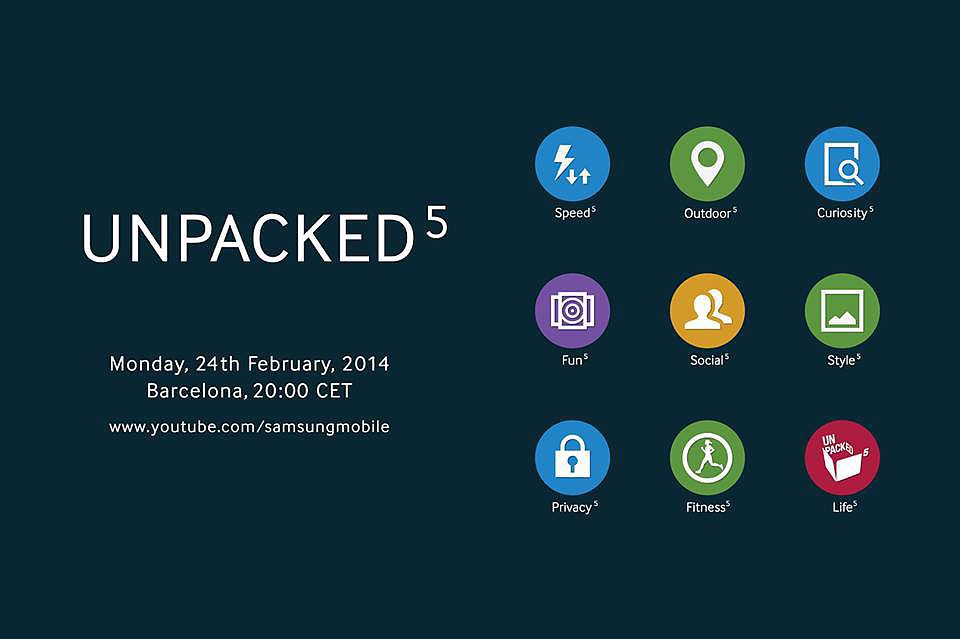 Source: Samsung [11]