Scary Story Apps
Ahhh! Storytelling Apps That Will Scare You Silly
Halloween creeps closer! The house has been cobwebbed, the candy is out, and the costume is good to go . . . so now what? Get ready for the festivities by spooking yourself and your friends silly with haunting tales of ghosts, talking dolls, and phantoms. These five hair-raising storytelling apps will frighten, startle, and disturb you into the All Hallows' Eve mood.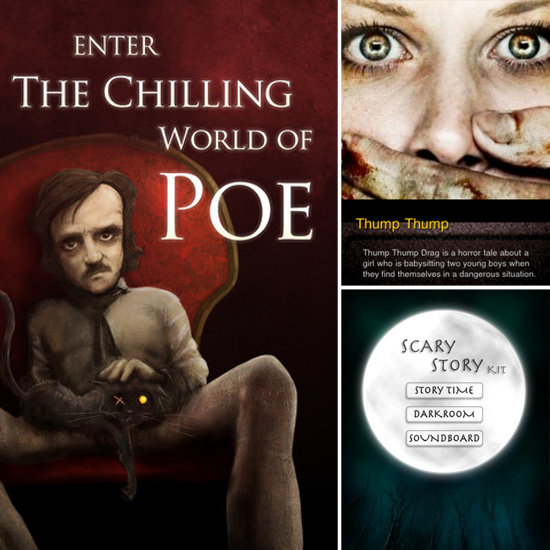 More frightening tales after the break.
Too scary? There's always It's the Great Pumpkin, Charlie Brown ($6)!