Science Bros Tumblr
The Hulk and Iron Man Are the Bro-iest of Science Bros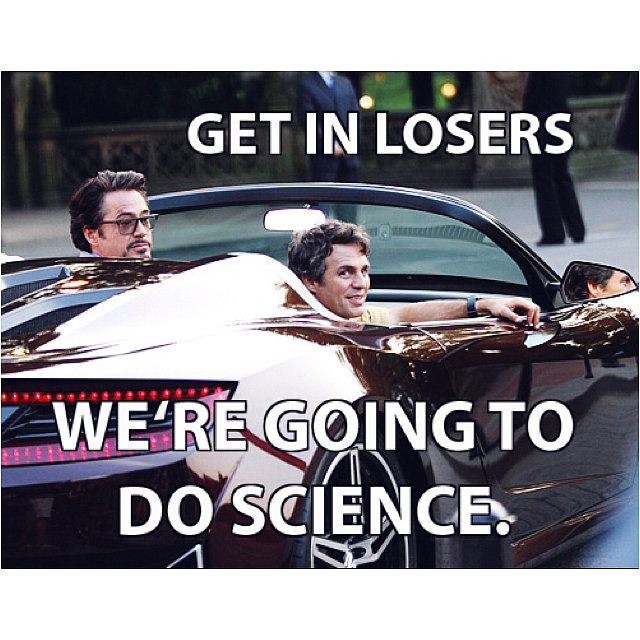 What's Your Reaction?
0
0
0
0
0
0
1
The Hulk and Iron Man Are the Bro-iest of Science Bros
What happens when a playboy engineer and timid physicist meet? A bromance. It's undeniable — Iron Man and Hulk are the coziest couple of The Avengers, and it's a relationship that's been carefully documented by Ask the Science Bros. This amazing Tumblr is dedicated to Tony Stark and Bruce Banner's many science shenanigans. It's a kind of geek camaraderie only rivaled by Breaking Bad's Walter White and Jesse Pinkman.
The site is run by Stephanie, a 20-year-old animation student. She's turned some of her best work into t-shirts that you can snatch up over a Redbubble!
Latest