You used to hear, "Upload it to Facebook!" when you were out with a group and needed a place for everyone to see all the photos you guys took. Now get ready to hear, "Upload it to the stream!" — that is, if you're not yet using Shared Photo Stream, one of the greatest inventions aside from the Air Drop [1].
From personal experience, this iCloud photo stream [2] service is the most practical way to share all the pictures and videos that don't make it onto social media.
To use it, just remember that you need an iCloud account and an iOS device, Mac, or Windows computer with compatible software [3].
The next time you're out for a birthday dinner or vacation, do yourself a favor and set up a stream. You'll immediately realize everything you knew before was wrong.
Here's how to get started.
Step One: Create a Stream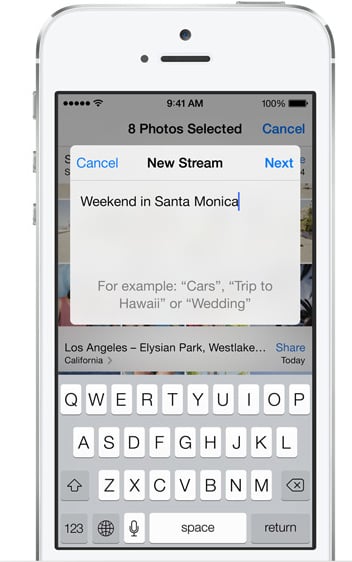 Using iOS 9, go to Settings, tap on iCloud, hit Photos, and turn on Photo Sharing.
Then launch the Photo app, tap the cloud icon on the bottom that says "Shared," and hit the plus sign at the top left. There! You've just created a new stream to name whatever you like.
(For instructions for other platforms and devices, visit here [4] and here [5].)
Source: Apple [6]
Step Two: Choose Who You Want to Share Photos With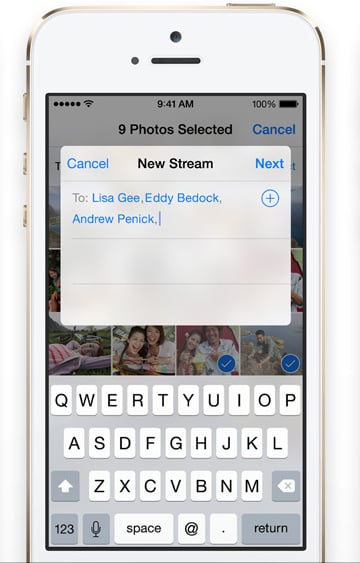 Anyone you choose to share with must have iCloud photo sharing set up either using an iOS device, Mac, or Windows computer. You can invite up to 100 people.
You can also turn on the public option in your shared stream settings if you want anyone to view your stream with a link. The people you invite will get a notification or email asking them to join or subscribe to your stream.
Source: Apple [7]
Step Three: Pick the Pictures You Want to Share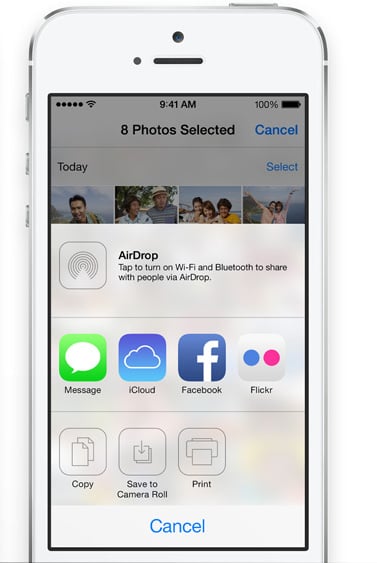 Do this by going to either the Photos or the Camera app, selecting the photos or videos, hitting on the share icon at the bottom left, and selecting "Cloud."
Source: Apple [8]
Step Four: Share Away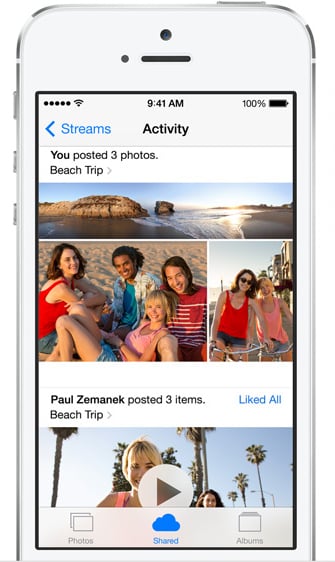 After you select "Cloud," you'll see your stream name. From there, simply hit "Post," and your photos and videos will share with anyone added to the stream. On the activity page, you can see when other people upload to the stream. One stream can hold up to 5,000 images.
Source: Apple [9]
Step Five: Enjoy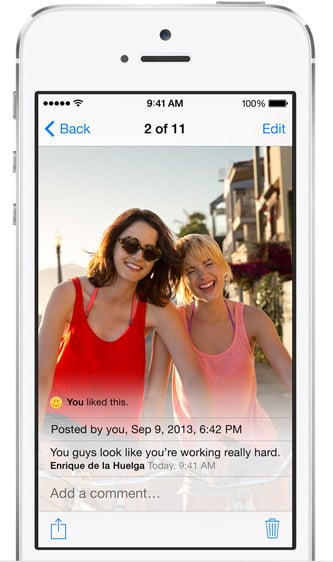 You can download, comment, and like each other's photos and videos, just like on Instagram and Facebook — except this'll be between the people who really care.
So easy, right?
Source: Apple [10]
Aaand You're Welcome