It's every great holiday rolled into one for the Sherlock fandom as the British detective duo return to screens in the US! Season three begins with "The Empty Hearse," a take on Sir Arthur Conan Doyle's The Empty House, and details Sherlock's return from the "dead" and his survival of "The Reichenbach Fall," season two's cliffhanger.
The cast and crew have joked that filming season three on the streets of London was a bit like performing for a live studio audience [1] with the amount of fans that would show up to shooting locations. Producer Sue Vertue even took to the web to beg fans [2] who spot the crew out filming on location not to reveal/tweet/Instagram/Vine any plot spoilers. Somehow, the mysteries remained before Sherlock had its world premiere in the UK on Jan. 1. Take a look back at what those lucky fans may have glimpsed on set when the show was filming in April 2013.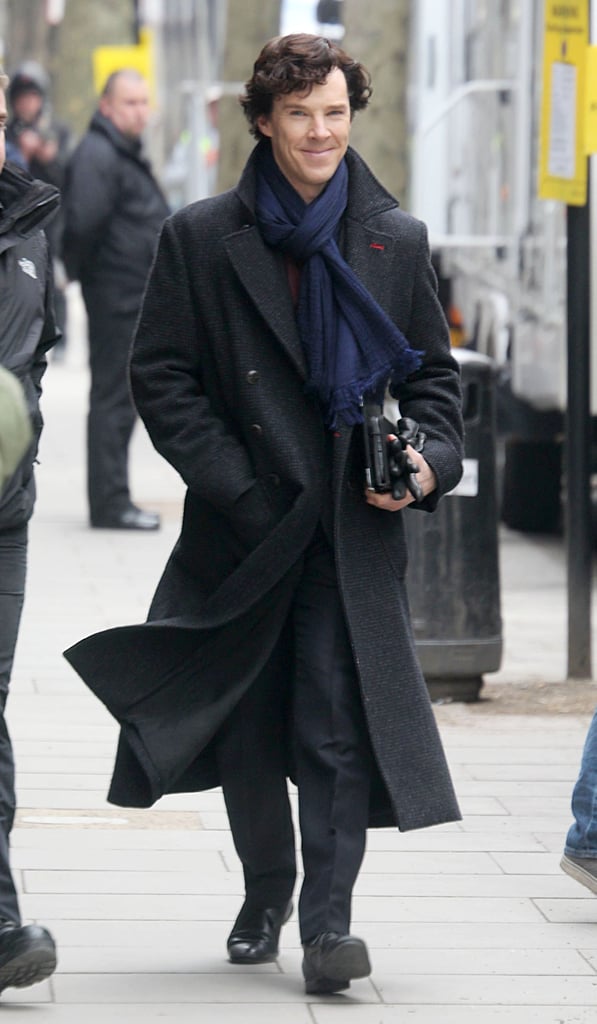 Benedict arriving to set.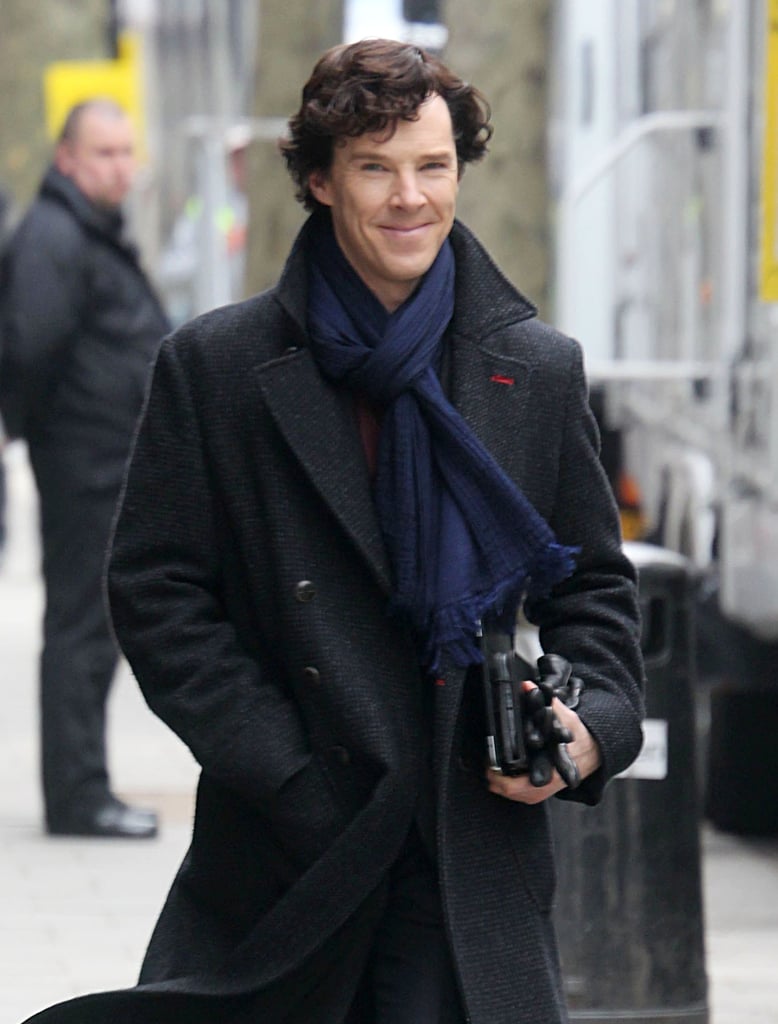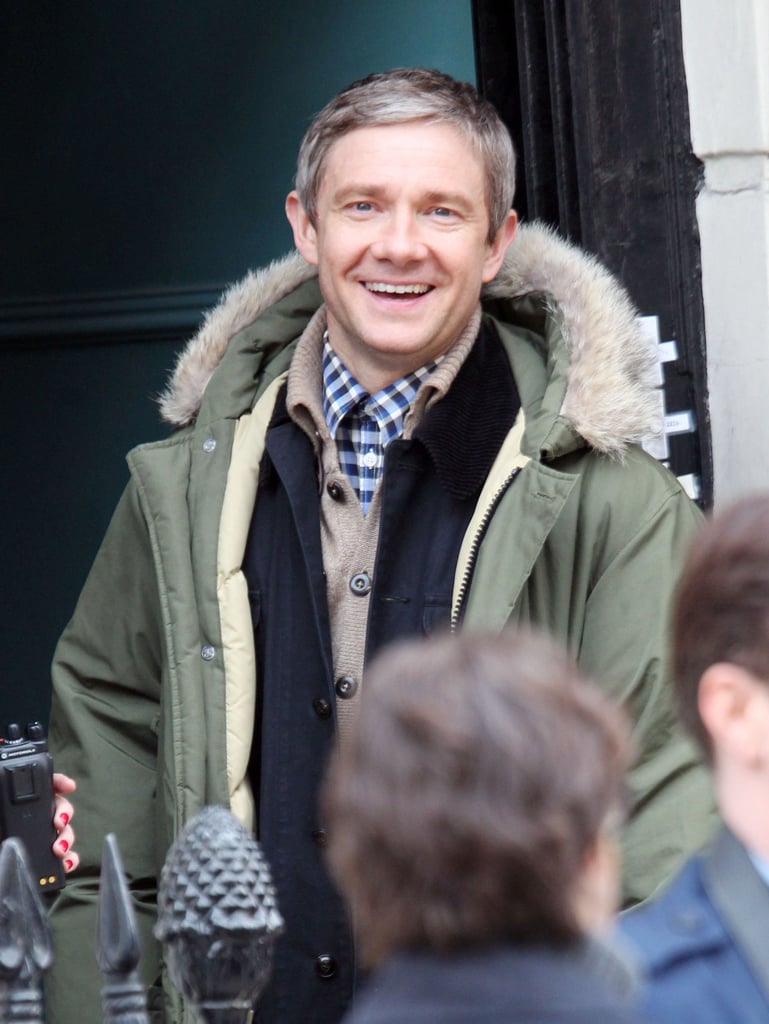 Martin Freeman channels Watson.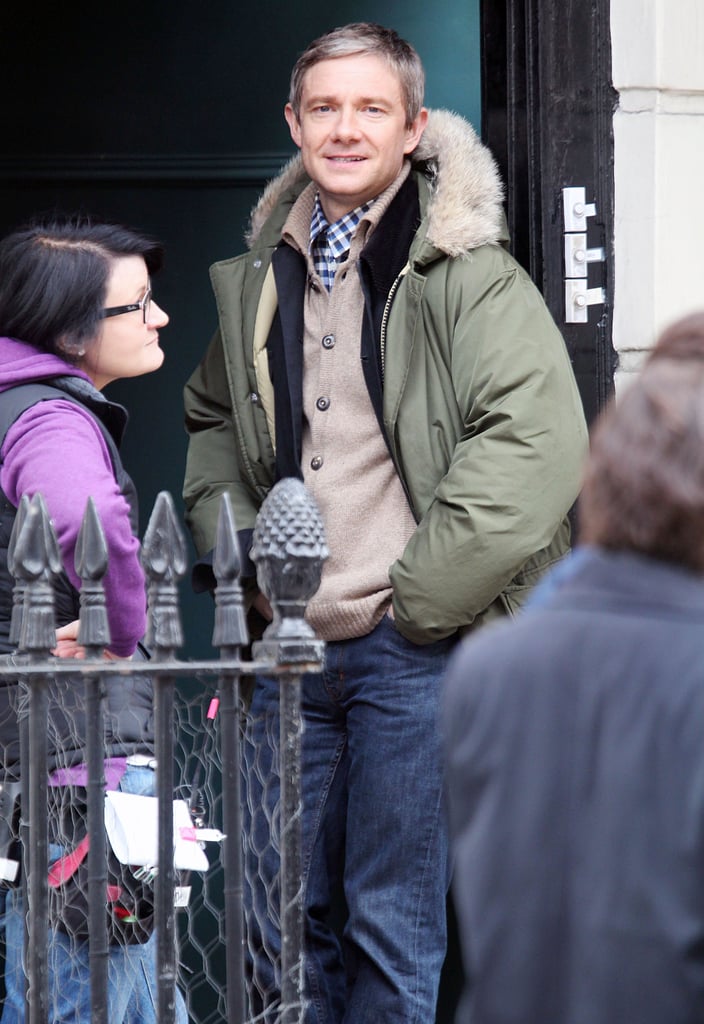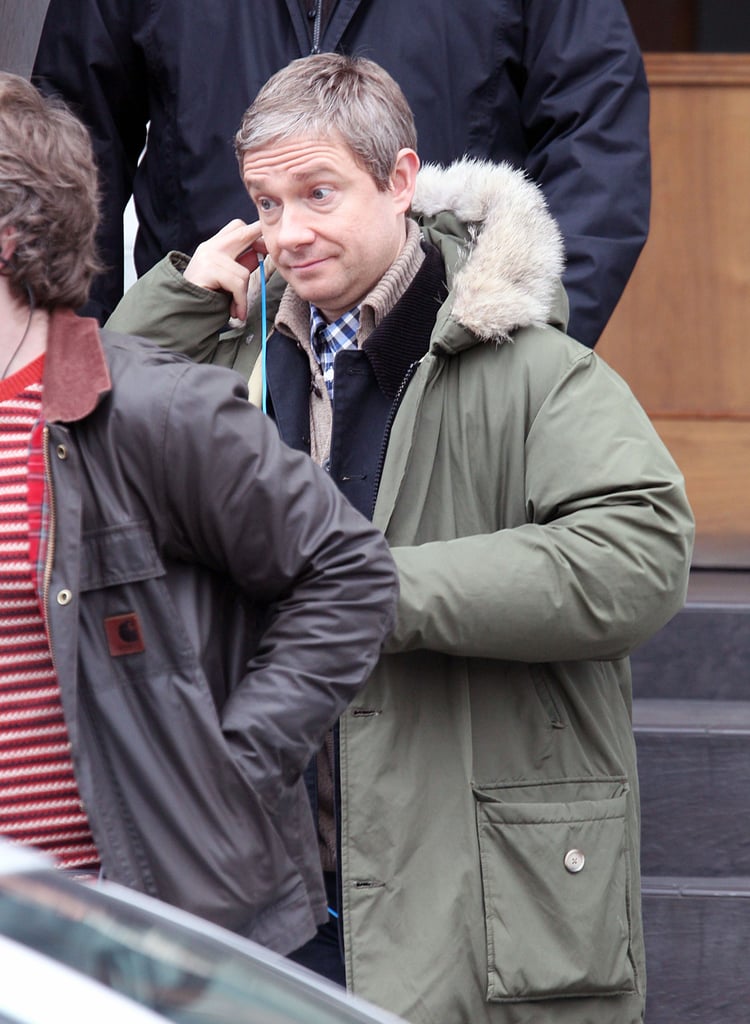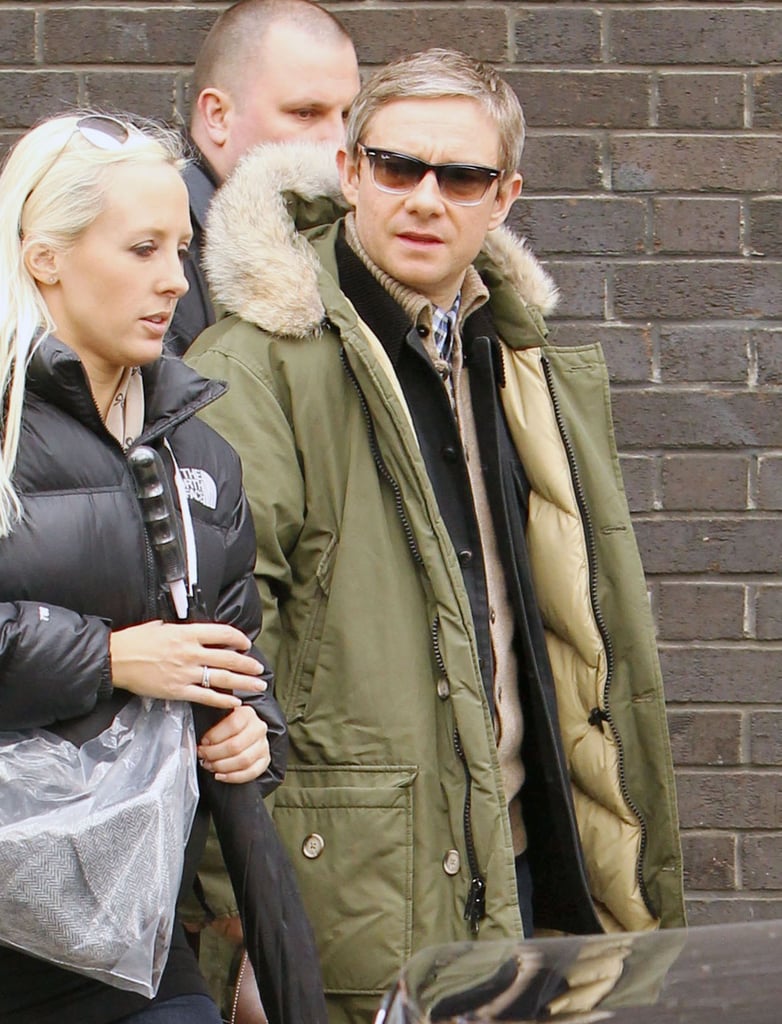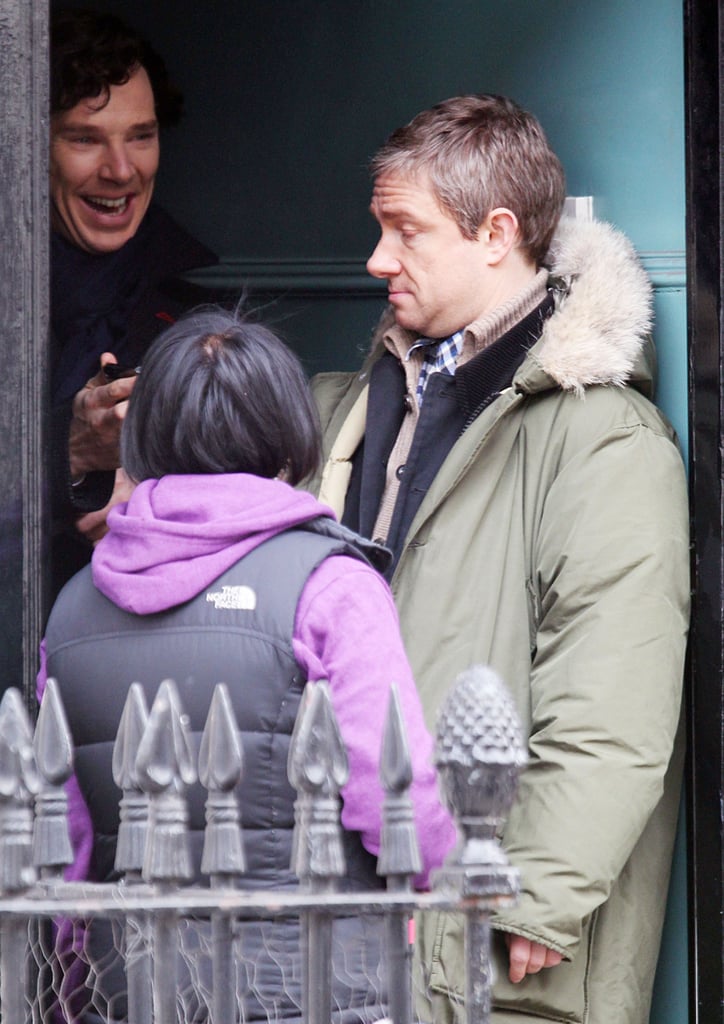 The detective gang is back at it.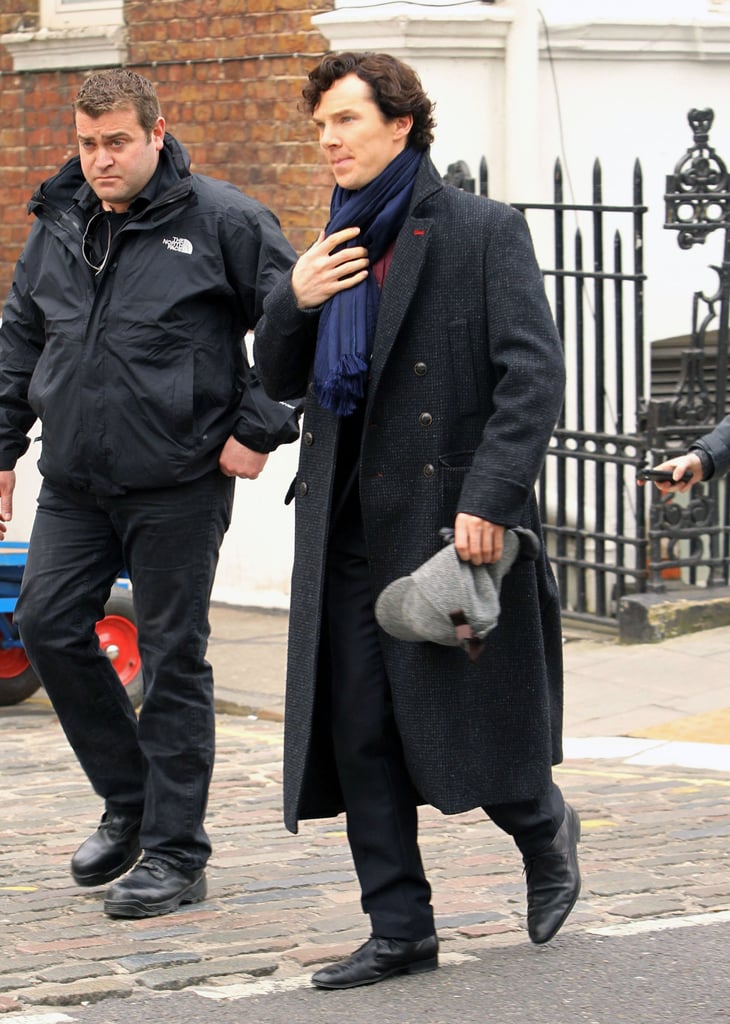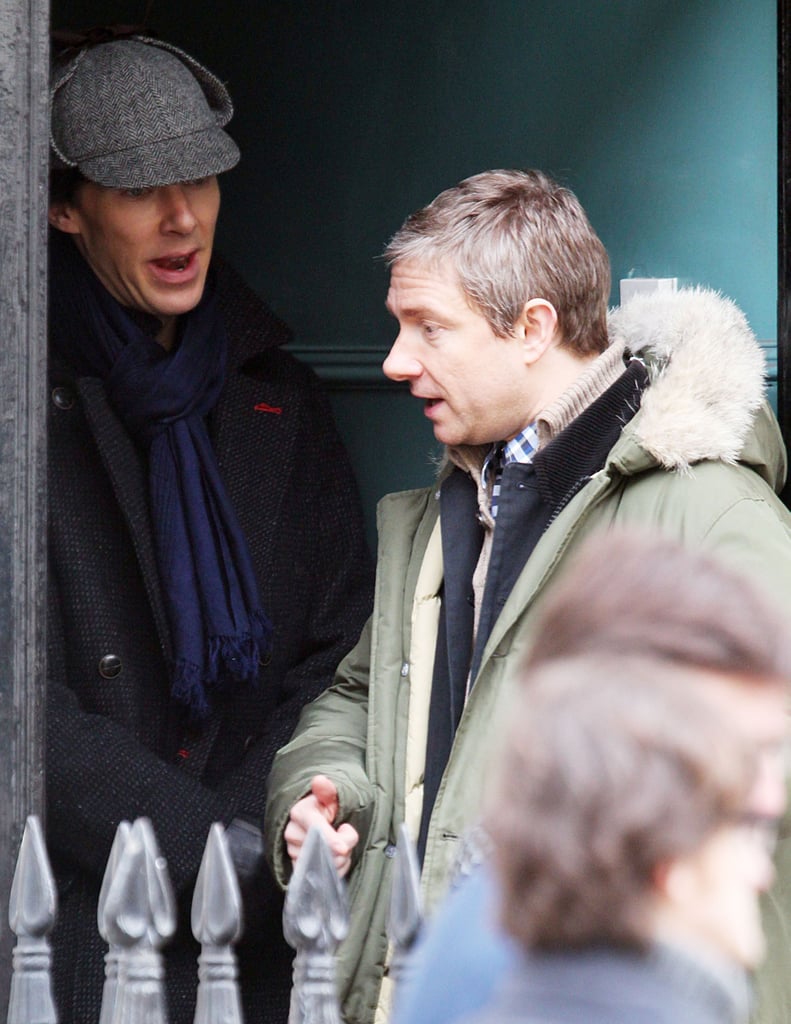 Ah, bickering — nothing's changed!