There was a party happening at Macworld [1] yesterday, and it was in the Skullcandy [2] booth! A live DJ was spinning some tunes while I checked out their large inventory of hip and edgy products which not only included their signature headphones, but mp3 players [3], iPod Docks [4] and backpacks as well!
I have to say that there was one MP3 player in particular that instantly caught my eye. Appropriately dubbed "The Macgyver", this baby stores up to 1G of music in—wait for it—a watch! This may be old news to some of you, but this watch is totally stylish and comes in two flavors, pink and black, so it's sure to suit everyone's tastes. But dual functionality watches were not the only products being offered up from Skullcandy, there were many other items I wanted to take home. Have a peek at my slideshow to see what else I was pining over and more!
Smokin' Buds
I've been digging Skullcandy's Hesh [5] line of headphones for awhile now. These tiny new earbud-esque smokin buds are super functional for travel and they also offer ear gels to fit any ear perfectly— so they aren't falling out during your run or favorite song!
Sleek iPod Dock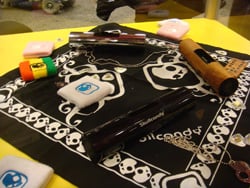 Skullcandy's line of iPod docks aren't even listed on their website yet, but I got the chance to check them out first hand. These sleek cylinders dock and charge your iPod as well as play your music out of their on board speakers. The dock comes equipped with a remote so you can change tracks from across the room!
Skullcandy at Macworld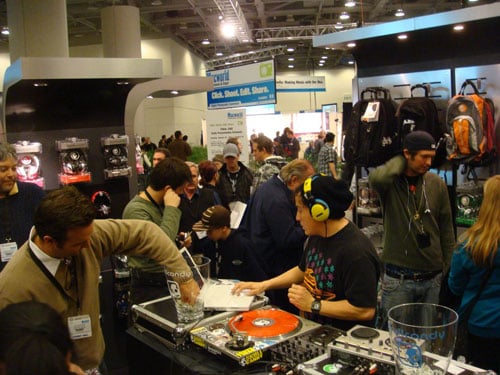 Lowrider — Black and Gold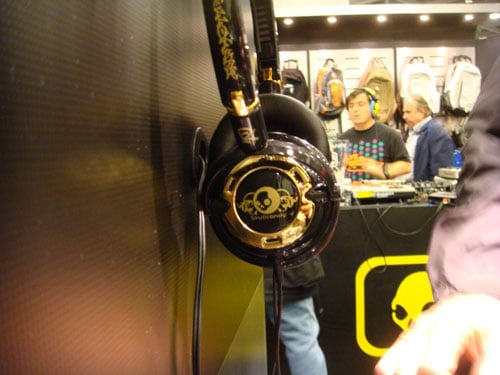 Lowrider – Purple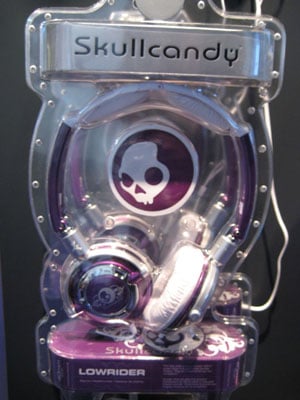 Lowrider – White and Gold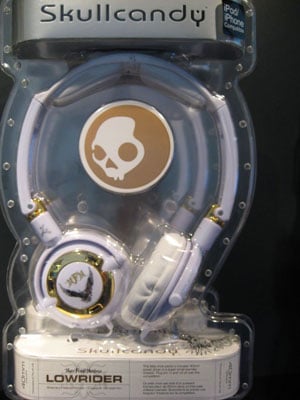 Smokin' Buds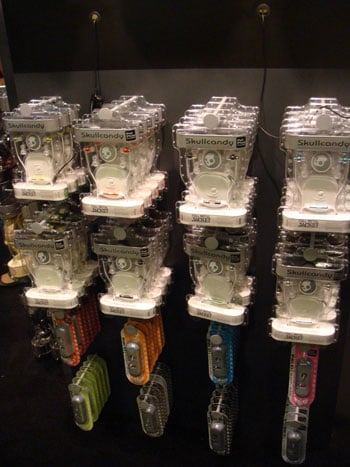 In a variety of colors and styles.
iPhone Compatible