We're usually wary when anything "for women" hits the market (remember the BIC Pen For Her [1] disaster?) so when we caught wind of Skullcandy's first-ever female-focused collection [2] of headphones and earbuds, our interest was piqued.
The collection features the Knockout [3] ($100) on-ear headphone, the Bombshell [4] ($50) high-fidelity earbuds, and the Dime [5] ($30) budget-friendly earbuds. What's interesting about Skullcandy's new audio gear is not that they come in playful, pretty styles, but that they're actually engineered for women. Skullcandy conducted studies that found women's hearing is more sensitive than men's at higher frequencies; women hear background noise at 10 times lower volumes than men, and women experience tension in music more often than men. The company claims that these headphones are acoustically tuned for the female ear.
So we put the wearable music makers to the test by listening to a variety of genres (everything from Kendrick Lamar to The Knife to Sigur Rós) and offering them to our fellow POPSUGAR editors for an outside opinion. What do women really think of Skullcandy's Women's collection? Scroll down to find out.
Source: Skullcandy [6]
Knockout in Floral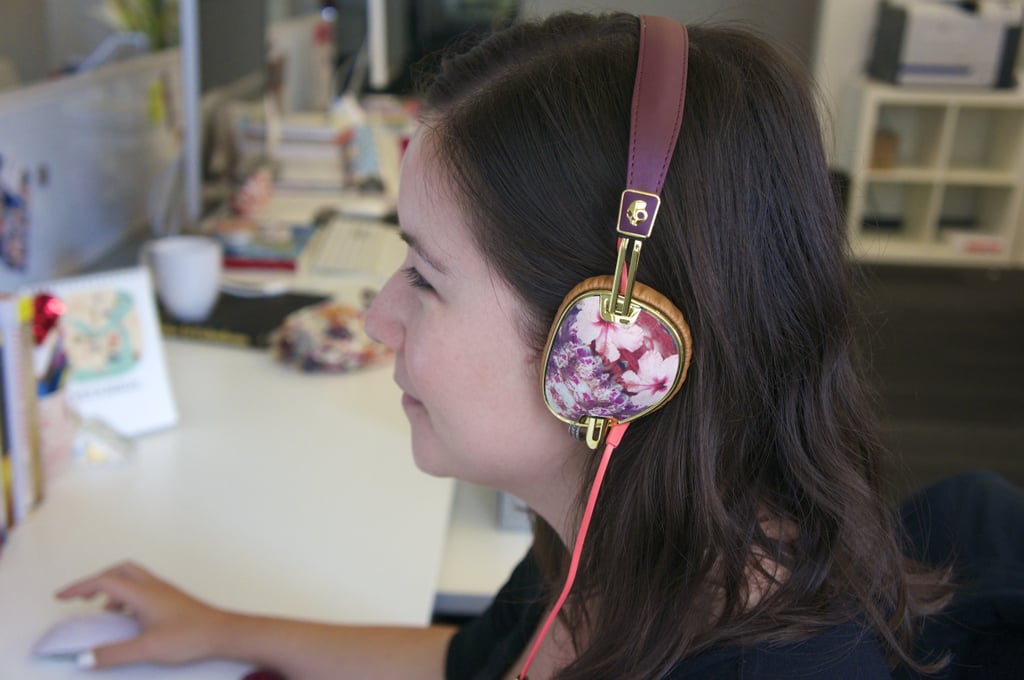 On-ear headphones are hardly ever comfortable — especially for those (like myself) with glasses. I assume that on-ear headphones (vs. over-ear headphones, like most noise-cancelling ones) are more for commuters, for people who listen to music in bursts, rather than while sitting down at a desk all day.
Skullcandy's collapsible Knockout [7] ($100) headphones were surprisingly light, which actually made them quite comfortable. POPSUGAR Love & Sex [8] editor Tara Block wore them for about two hours before having to take them off to let her ears rest. Tara did love the look of the headphones the minute she set her eyes on them. The floral pattern is as chic as it looks in the photos, and the light brown leather-like ear-cup interior and the leather-like maroon headband are very Spring appropriate. A carrying case with the same floral pattern is also included.
The leather-like ear cups are soft and shaped triangularly, like ears, so there's no bulk. The bass is punchy and clean — but these are not loud headphones. Plus, at higher volumes, the sound bleeds. Expect your neighbor to hear you bumping Beyoncé on the bus if you like your music a little louder.
It's very stylish and very affordable at under $100. This is a great pick for a commuter or someone on a budget.
Photo: Nicole Nguyen
Knockout in Floral — Ear Cup Detail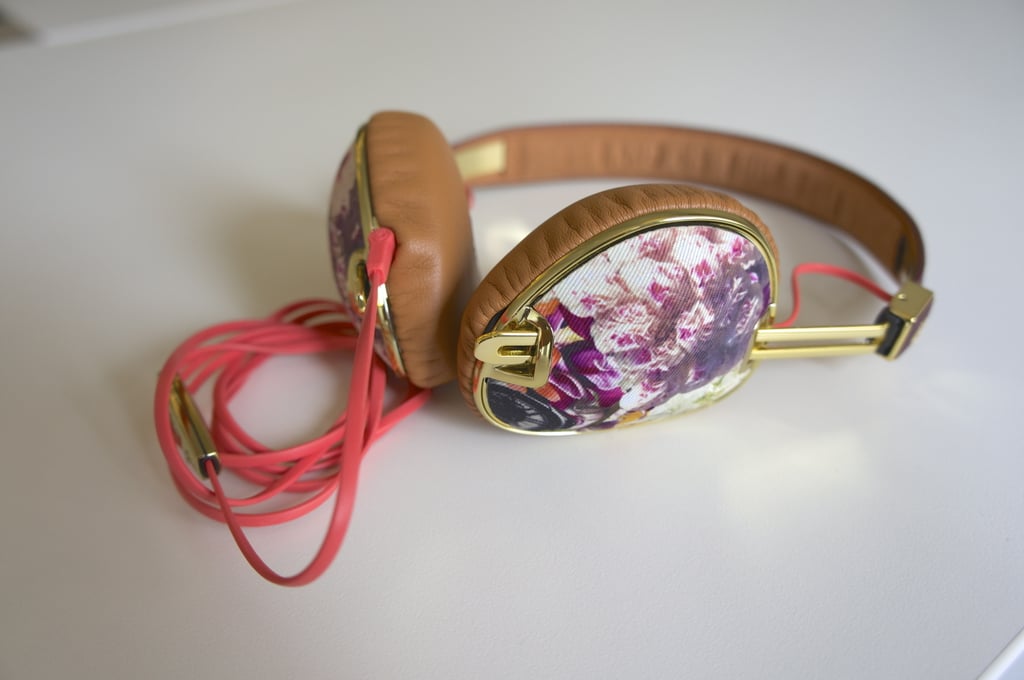 Photo: Nicole Nguyen
Knockout in Floral — Interior Detail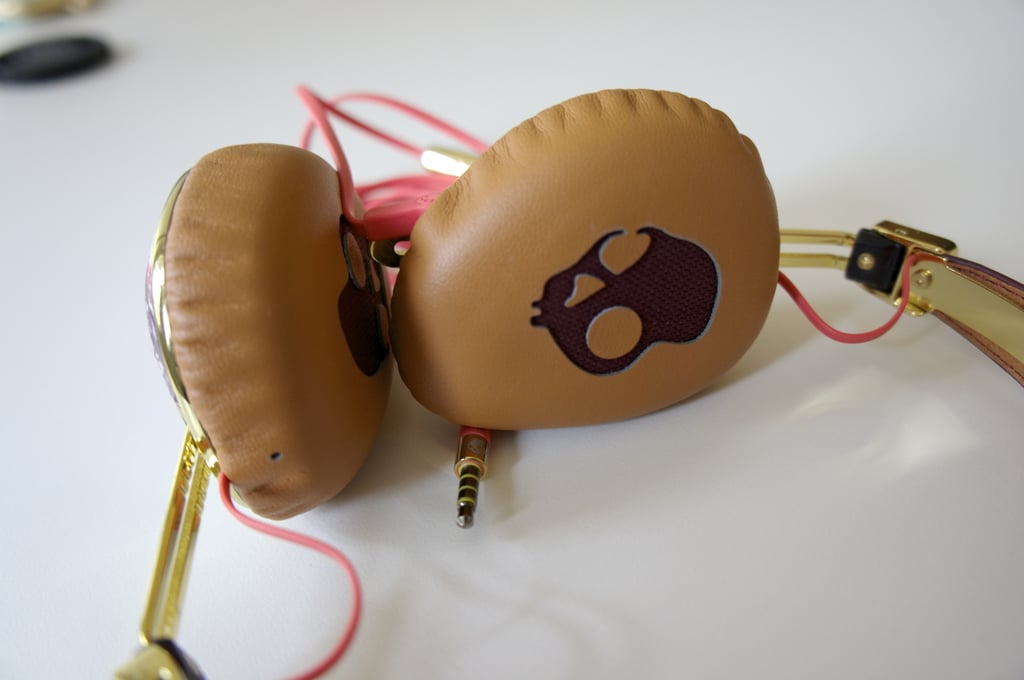 Photo: Nicole Nguyen
Knockout in Floral — Carrying Case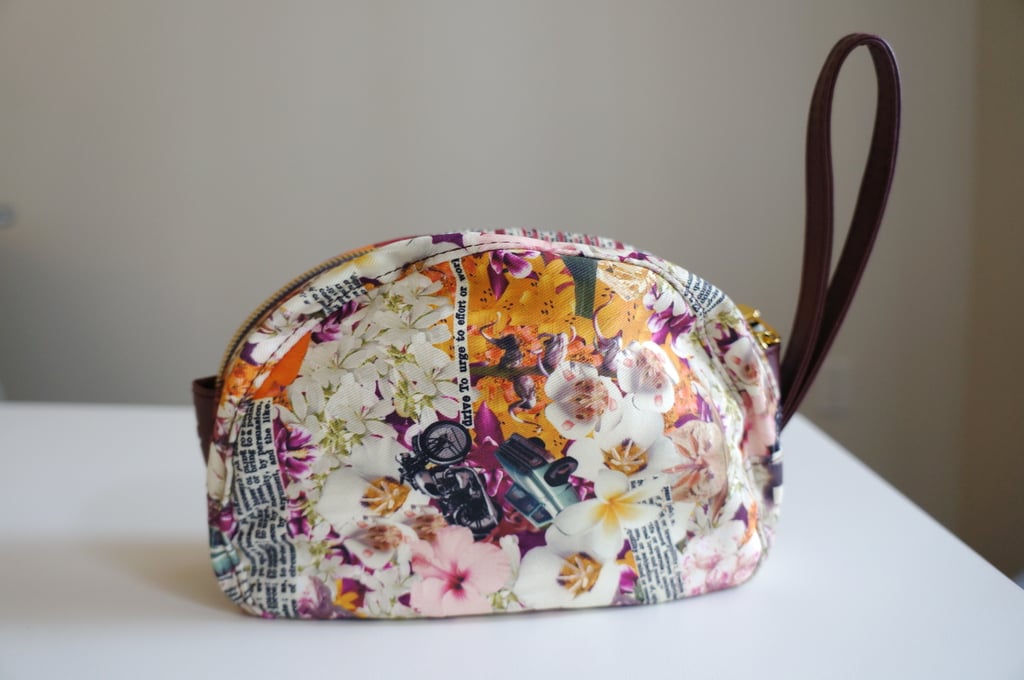 Photo: Nicole Nguyen
Bombshell in Robin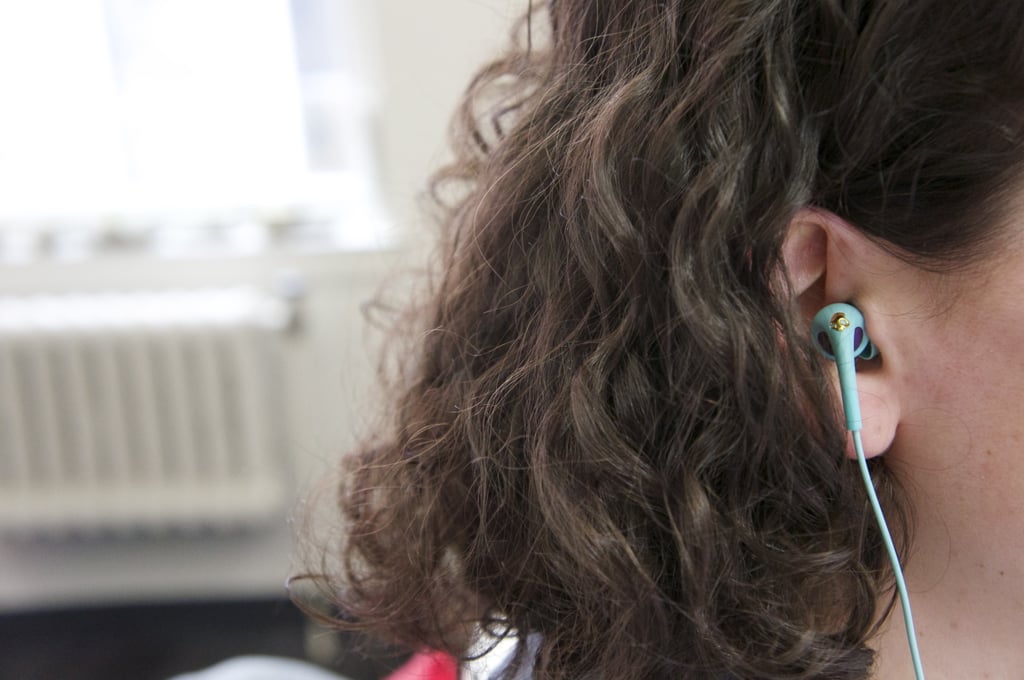 The best thing about earbuds is that they're so portable, inconspicuous, and comfortable for all-day wear. Stylish earbuds are hard to come by, but with Skullcandy's Bombshell [9] ($50) in her ears, copy editor Emelie Burnette [10] got a compliment while riding the bus! The blue color is bright and fresh — but it's the superchic carrying case that really caught our eye.
Bombshell earbuds are unique in that they're off-axis. The bud part of the headphones has an angled port, so it fits oval ear canals more snugly. There are also two gel sizes, so both small and large ears can wear them comfortably. An in-line mic remote will let you enable Siri, control tracks, and take a call without having to pull out your phone.
The sound quality was very similar to the on-ear Knockouts. The bass was punchy, but overall it was rather quiet and susceptible to sound bleed.
Photo: Nicole Nguyen
Bombshell in Robin — Speaker Mic and Remote Control Detail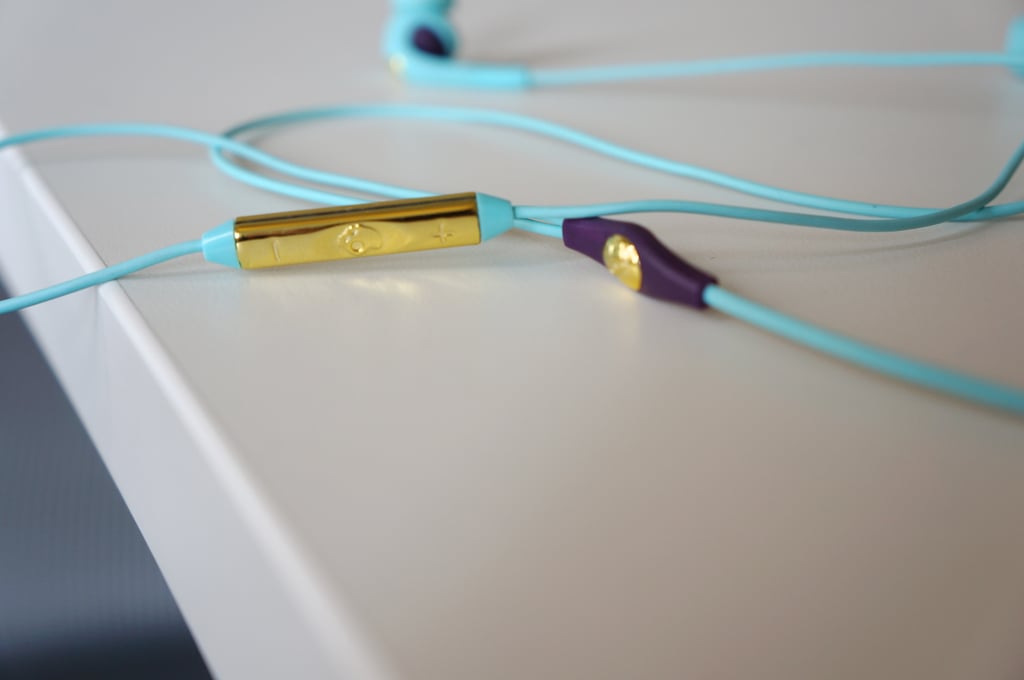 Photo: Nicole Nguyen
Bombshell in Robin — Earbuds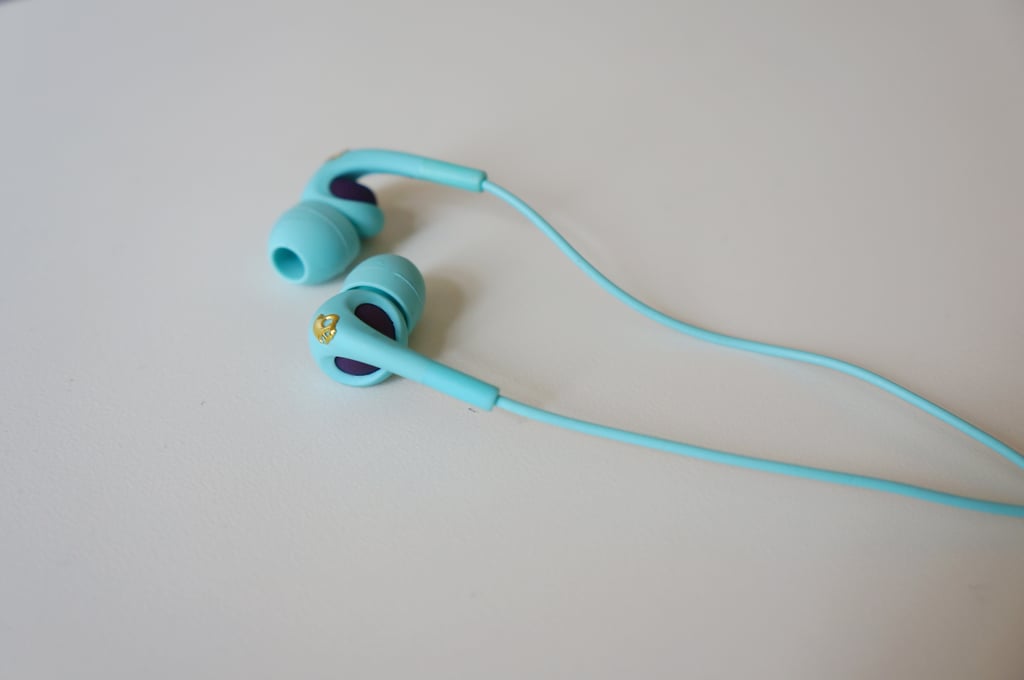 Photo: Nicole Nguyen
Bombshell in Robin — Carrying Case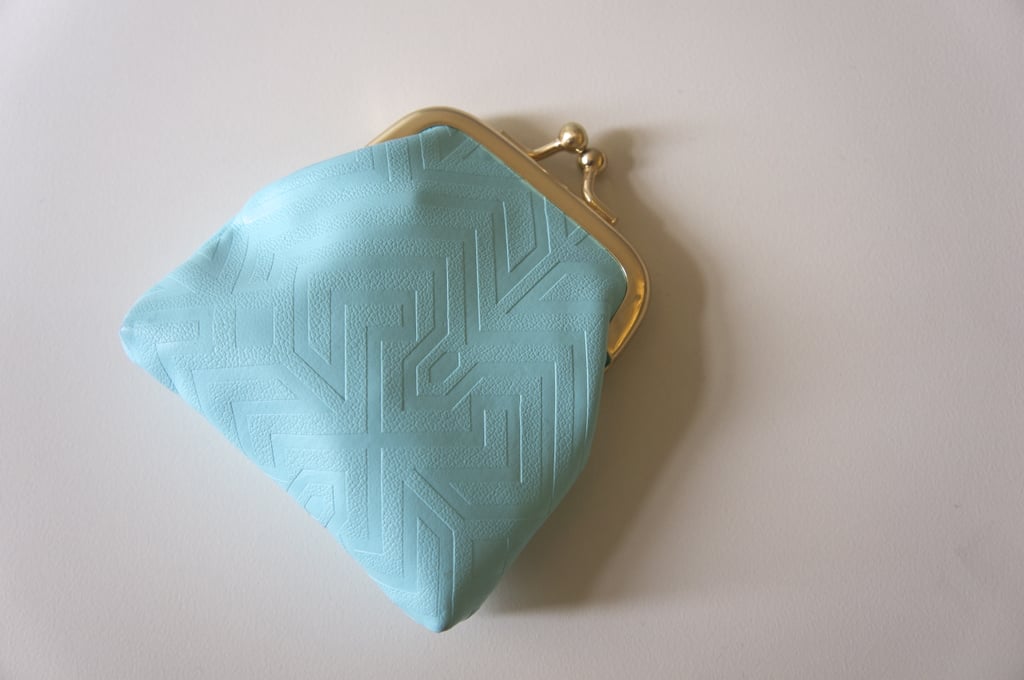 Photo: Nicole Nguyen