I was hooked on the last season of Project Runway, not only because of its geeky additions, but also for the fashion! I'm a girl who loves fabrics and style as much as I love my tech, so I was excited to hear that last season's winner, Seth Aaron, would be presenting his new solar-inspired collection at Portland's Fashion Week today.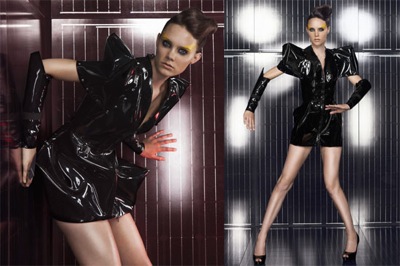 Influenced by SolarWorld's sleek panels and
its Hillsboro, OR, HQ
, Seth designed a new, futuristic take on the
LBD
. But it's not just Seth who's got solar on the brain. "Solar is the New Black" is the theme for this year's Portland Fashion Week, and all of the designers' collections will be seen on models who will walk a solar panel-laced catwalk.