Space Costumes
Wear This Solar System Costume Solo or With Planetary Friends
This costume is far out! Go beyond light-years this Halloween with a solar system costume you can rock yourself or as a group. Read on to find out how to turn styrofoam balls, nebula tights, hula hoops, and paper lanterns into the most galactic space garb you've ever laid your naked eye on.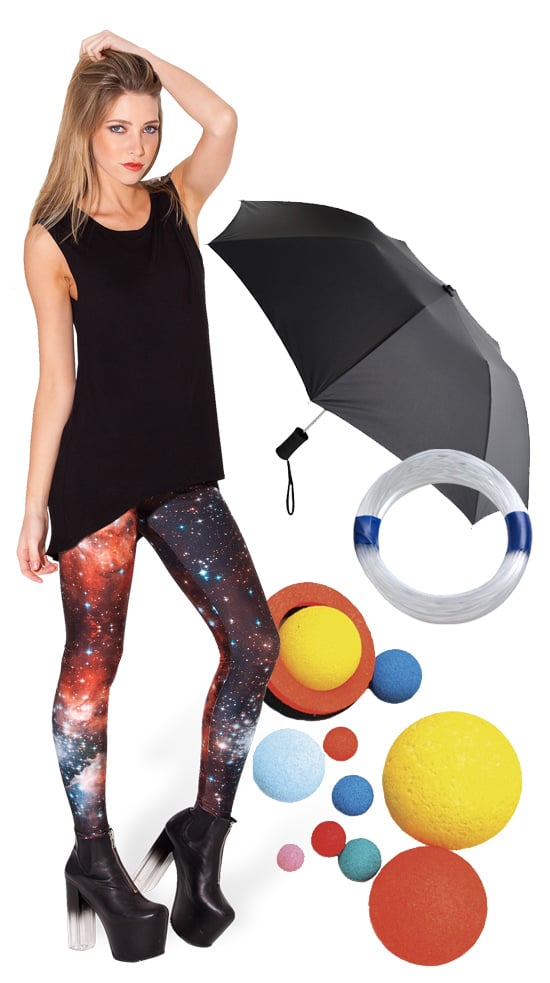 Solar System Costume
As an added bonus, you could also wear this Glow in the Dark Stars Headband ($30) from Etsy user JanineBasil.
Planning on going as a group? Learn how to make individual planet costumes after the break.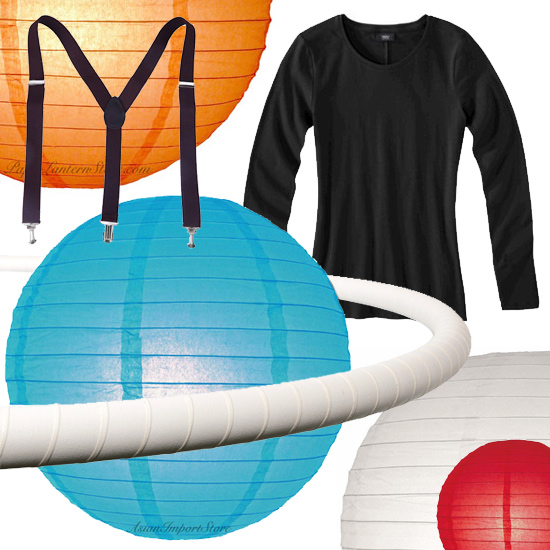 Planet Costume