I was lucky enough to get invited to the Spore Launch Party which was held at the new (but still under construction) California Academy of Sciences [1] in Golden Gate Park last Thursday. It was the perfect place to hold the release party, as we were surrounded by science and evolution! I can't wait for the facility to open to the public so I can go back and check out all the cool things they have hidden behind those closed doors. Check out my slideshow where I rubbed elbows with the likes of Will Wright and Ocean Quigley [2] — a geek's dream come true!
The Mucky Tide Pool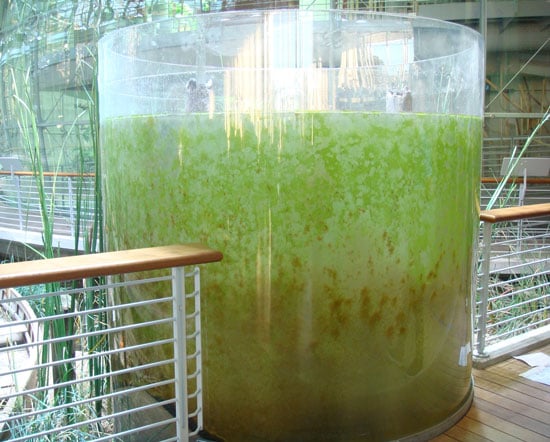 So appropriate – this is where you start out in Spore in the Cell Stage!
Playing Games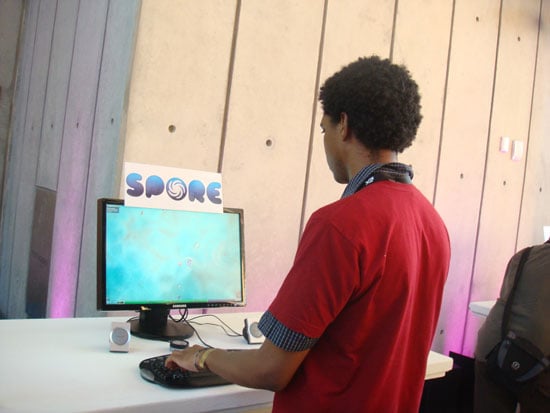 Besides the exceptional open bar and delish apps (thanks EA!), we were treated to gaming sessions throughout the night.
Spore for Your iPhone
I got to play around with Spore Origins for the iPhone!
The Attire: Crazy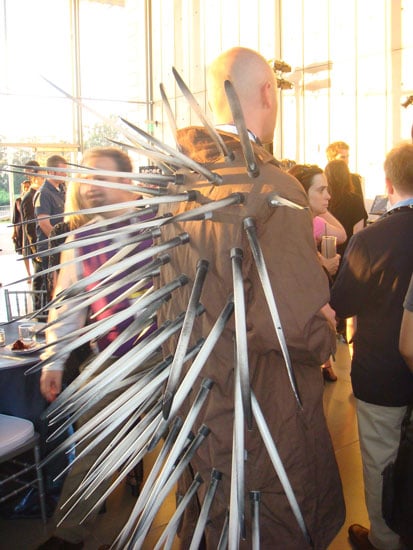 The dress code was "Creative Black Tie" (which I had to Google before I chose my outfit), and this guy took it literally!
The Planetarium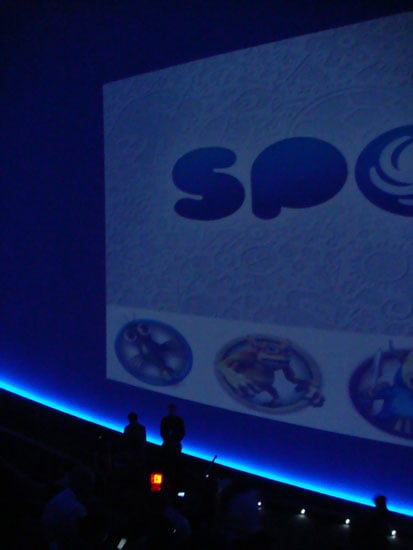 Inside the California Academy of Sciences is the brand spanking new Planetarium, and we were all treated to a special intergalactic show – the first ever in this new facility!
Mixing and Mingling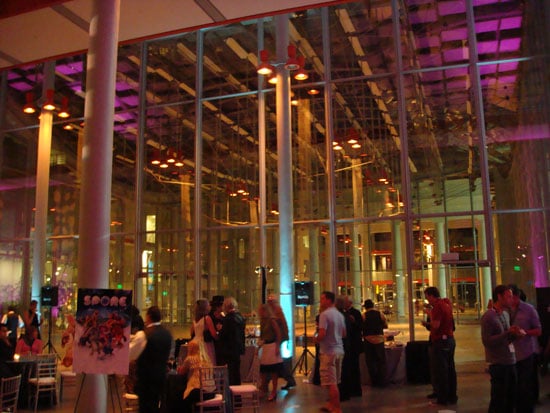 I loved the look of the reception at night!
Spore Everywhere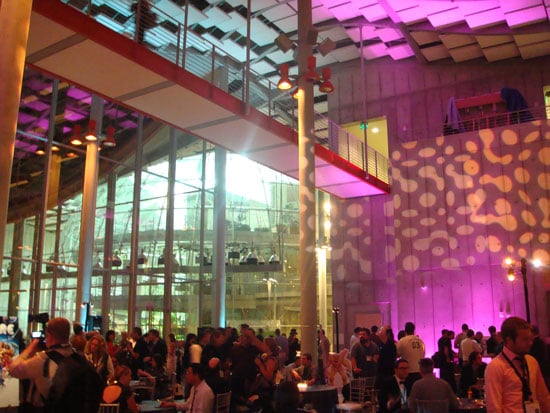 Cells were projected onto the walls after nightfall. I can't wait to go back to see what else is in store for the Academy!