Before you spend your afternoon attempting to create a geek masterpiece [1] on your digits, we've got a hack for you — nail wraps. You've seen in them in the beauty aisle at the drugstore [2], but those were all so . . . plain. Here, we found everything from the wonders of the universe to tubular turtle teens to Stormtroopers on parade to outfit your geeky little digits.
Source: Espionage Cosmetics [3]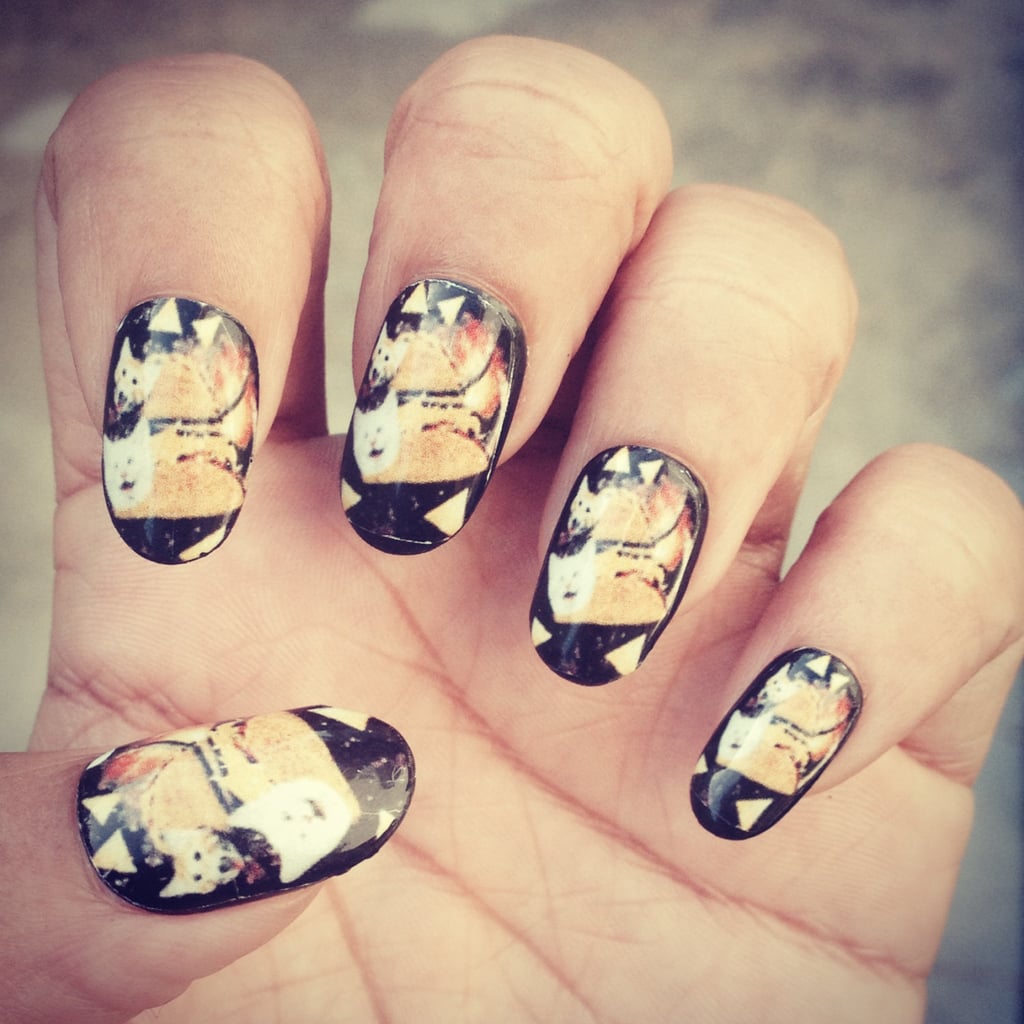 The question isn't, "Why are there cats in tacos flying through space on your fingers?" The question is, "Why aren't there cats in tacos flying through space on everyone's fingers?" The interstellar kitty nail wraps [4] are $6 for a set of 20.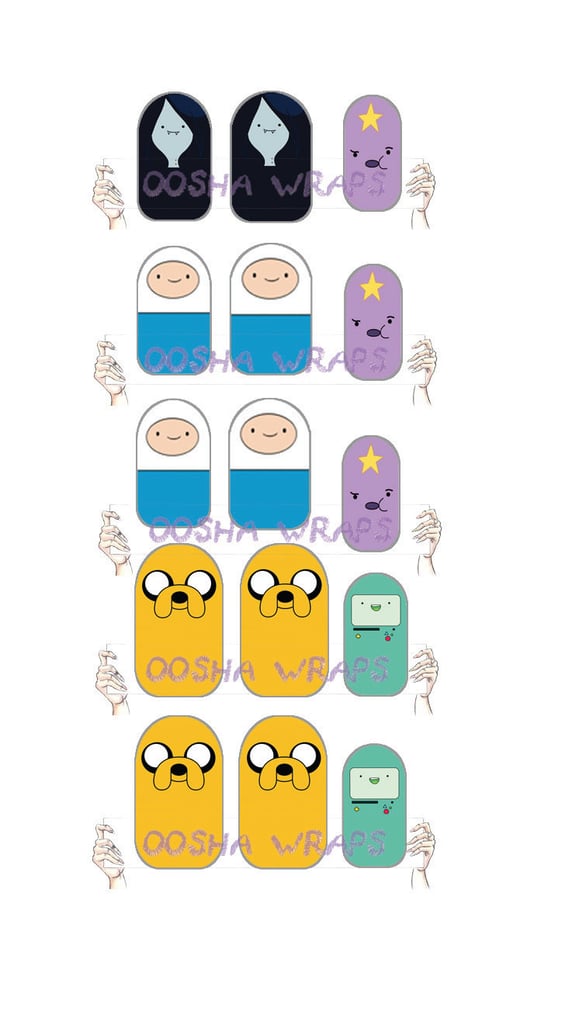 Finn, Jake, BMO, and the gang are all present in the Adventure Time Nail Wrap [5] ($6 for 15).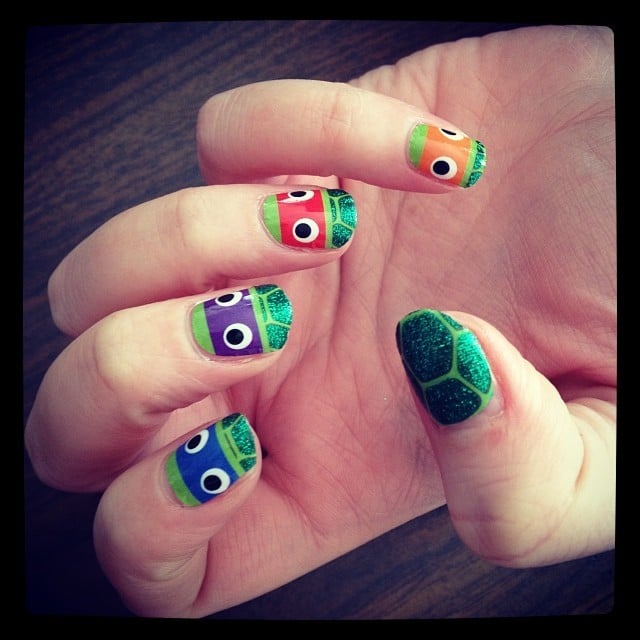 Teenage Mutant Awesome Nails [6] ($10). The whole gang, their half shells, and even a slice of pizza are here to outfit your nails in sparkly wonder.
Go all out with a Sailor Moon character on every nail with these themed nail wraps [7] ($6 for 15), or go with the brilliant example pictured here and use them as accents on a manicure.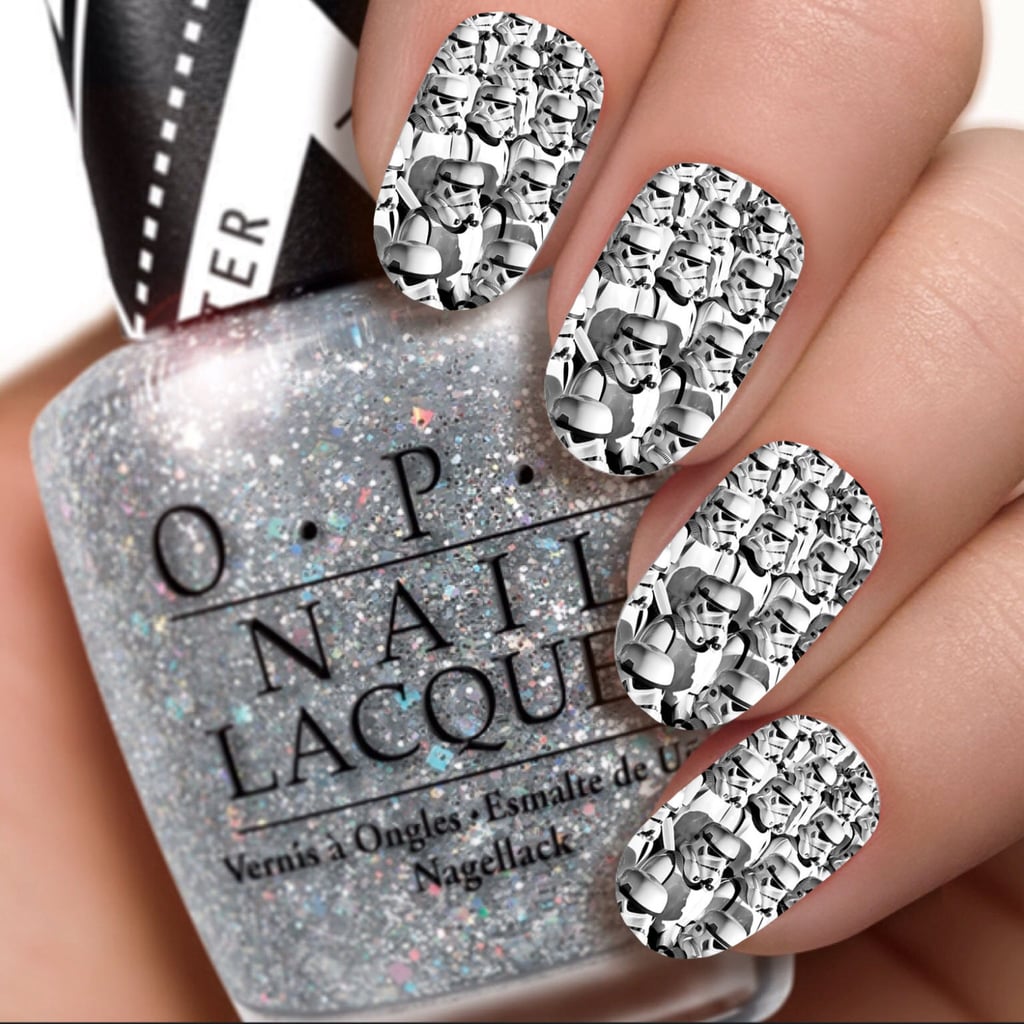 A set of 20 Stormtrooper Nail Wraps [8] ($6) will hold you over until Star Wars: Episode VII [9] arrives.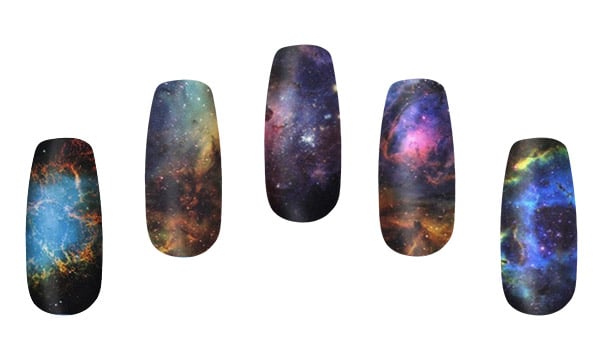 Yep, these are some of the most wondrous nebulas ever imagined in all of space and time, and here they are — right on your fingers [10] ($10 for 14)!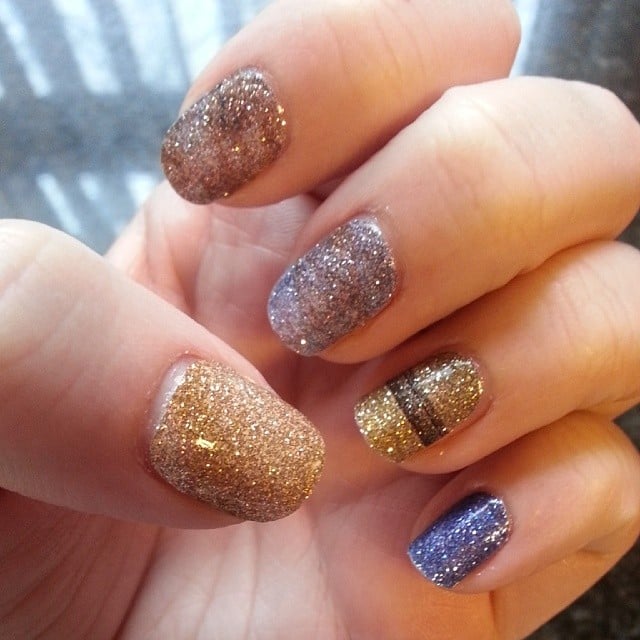 At first glance, the casual observer will just think your nails have a pretty sparkle to them, but you know that the subtle shimmer of these wraps [11] ($10) actually represents the planets of the solar system.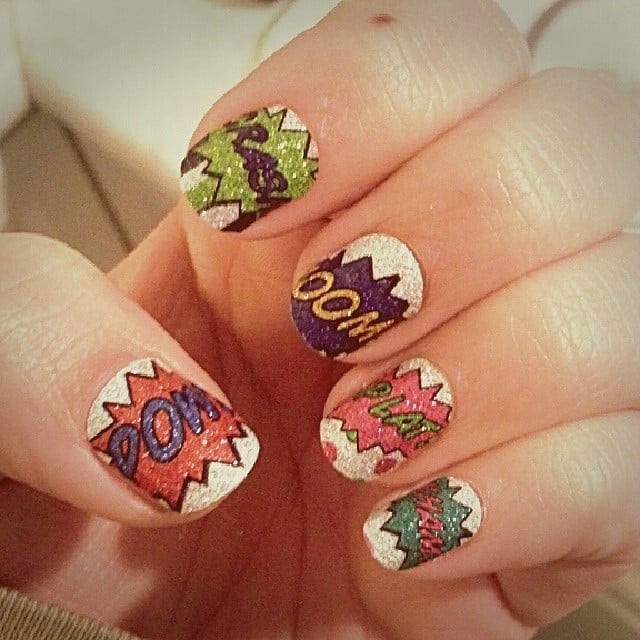 Boom! Splat! The Comic Nail Wraps Set [12] ($10) from Espionage Cosmetics has everything good in this world worthy of exclamation.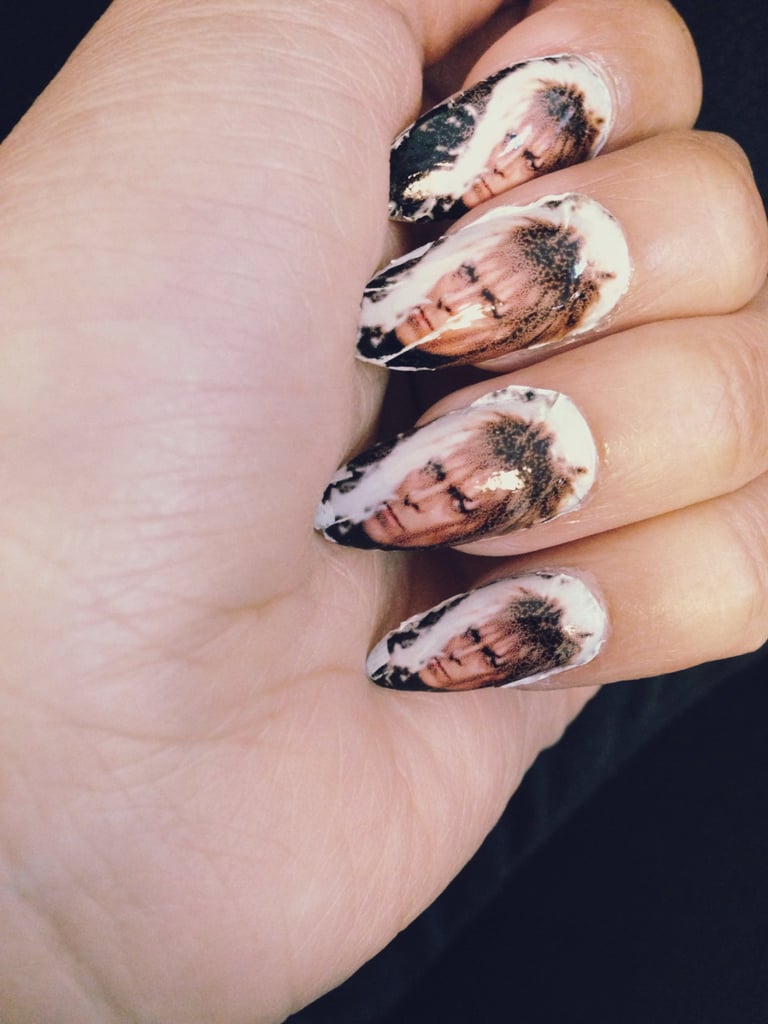 David Bowie stole every scene of Labyrinth [13], so wear these Goblin King Wraps [14] ($6 for 15) loud and proud in honor of the musical legend.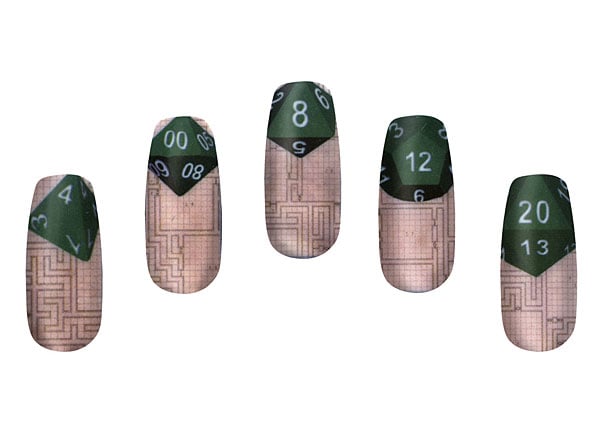 If your weekend nights are spent getting lost in epic Dungeons and Dragons battles, D20 Wraps [15] ($8, originally $10, for 14) are the only appropriate finger decoration.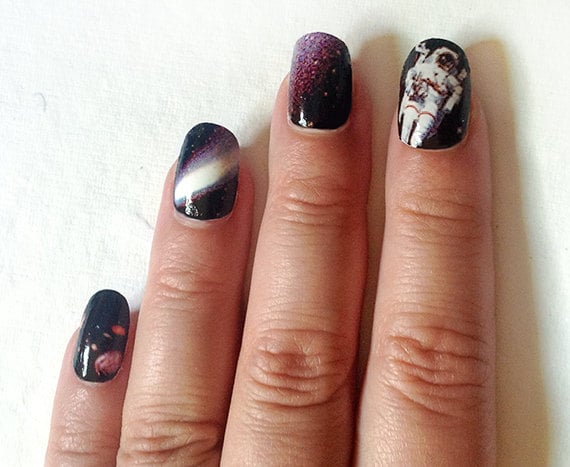 Get nails worthy of the most epic daydreams with Galaxy Nail Wraps [16] ($7 for 18) that feature an astronaut, a space shuttle, and some familiar planetary sights of the solar system.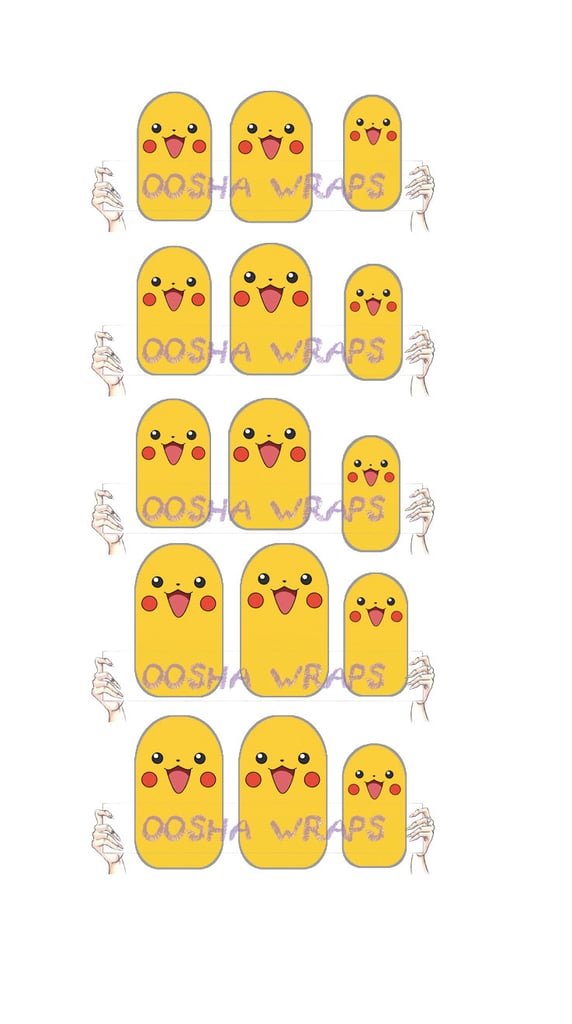 It doesn't get any more adorable than the Pikachu Nail Wraps [17] ($6), which come in a set of 15.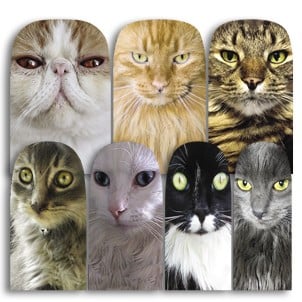 Yes, the cats on these nail wraps [18] ($10 for 14) are definitely judging you. But you wouldn't want it any other way, right?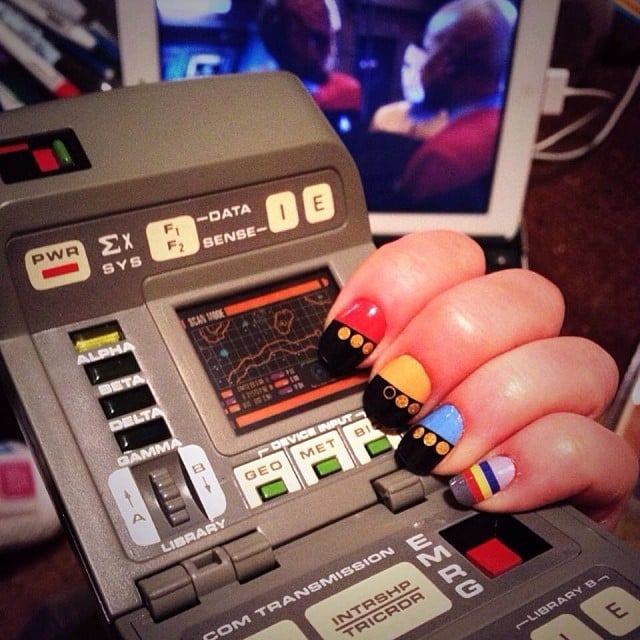 If the Enterprise allowed fabulous manicures as part of the uniform, you can bet the Make It So Nail Wraps [19] ($10) would be regulation. Rep the colors of a specific Star Trek uniform as an accent nail, or wear 'em all for team spirit.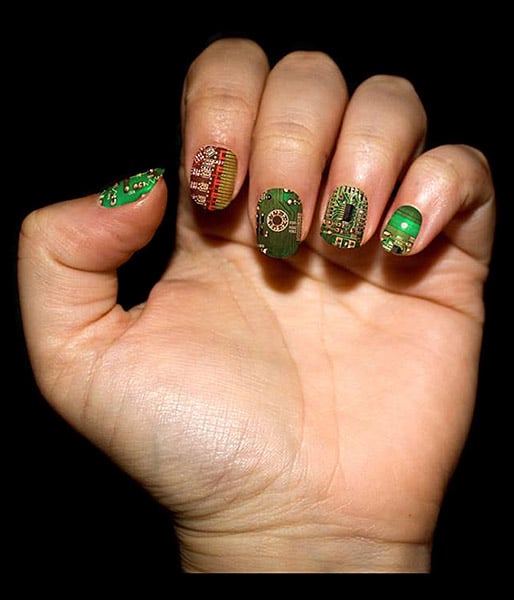 Wave your gadgetry geek flag high with circuitry nail wraps [20] ($10 for 14).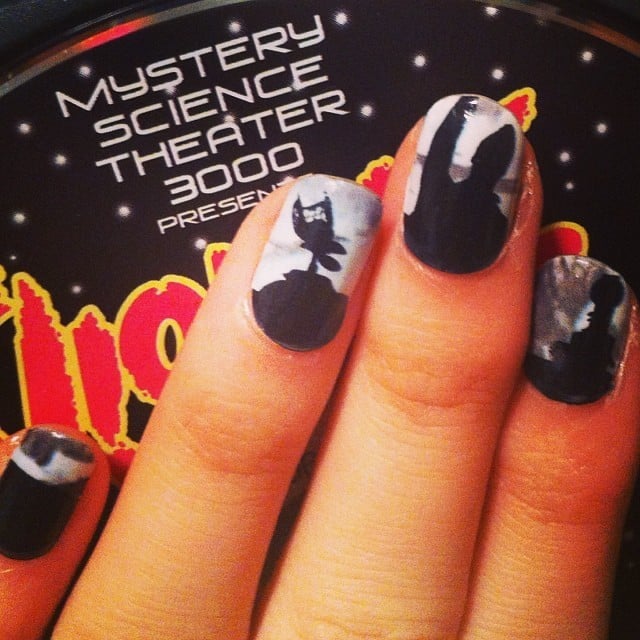 When heckling a bad movie from your living room couch isn't enough, add the robots of Mystery Science Theater — to your nails [21] ($10 for the set) — and have some backup!
Darias on every nail, with a party Jane nail accent [22] ($6 for 15) on each hand. Your younger self would be very proud.