The late Apple founder is in the thoughts of many today. Feb. 24 is Steve Jobs's birthday — and we're commemorating his legacy with eight of his most poignant quotes on taking chances, finding your passion, and trusting your instincts.
Remembering my friend Steve on his birthday. "Stay hungry, Stay foolish". We honor him by continuing the work he loved so much.

— Tim Cook (@tim_cook) February 24, 2014 [1]
Start off your week with some inspiration from the visionary behind the iPod, iPhone, and MacBook, and then pin these words of wisdom for later.
On Trusting Your Instincts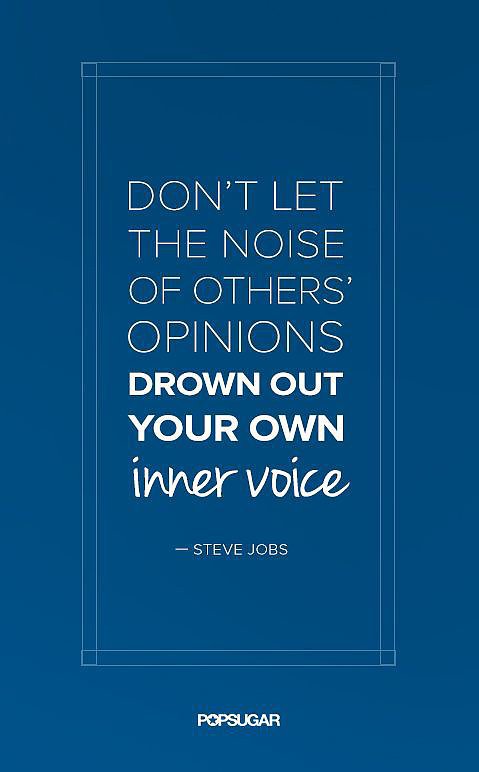 "Don't let the noise of others' opinions drown out your own inner voice."
On Following Your Heart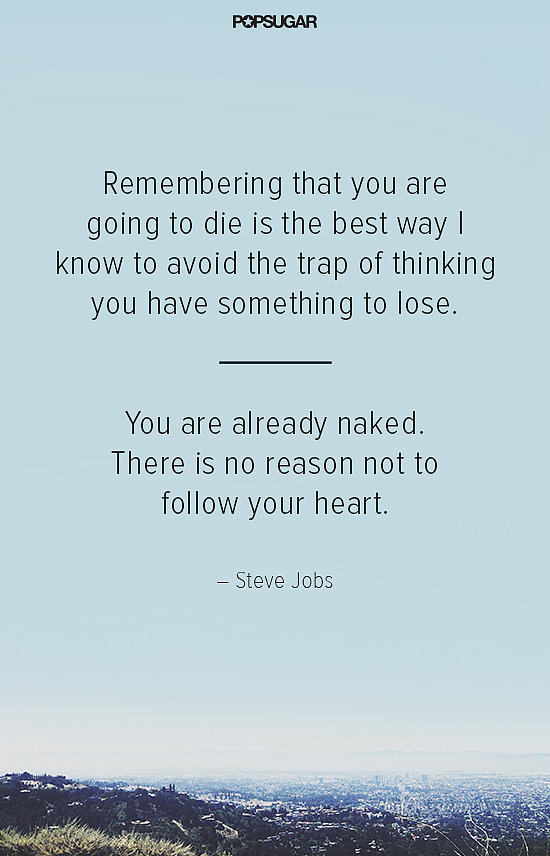 "Remembering that you are going to die is the best way I know to avoid the trap of thinking you have something to lose. You are already naked. There is no reason not to follow your heart."
On Being Yourself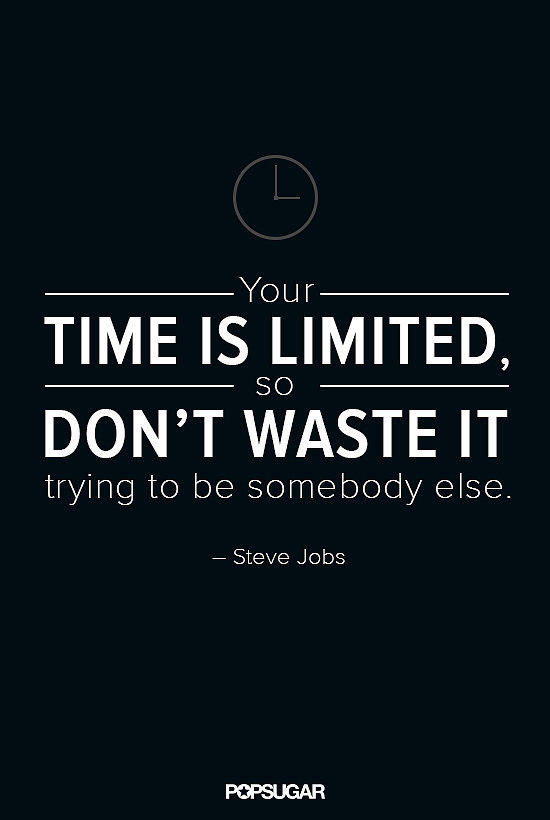 "Your time is limited, so don't waste it trying to be someone else."
On Being Wealthy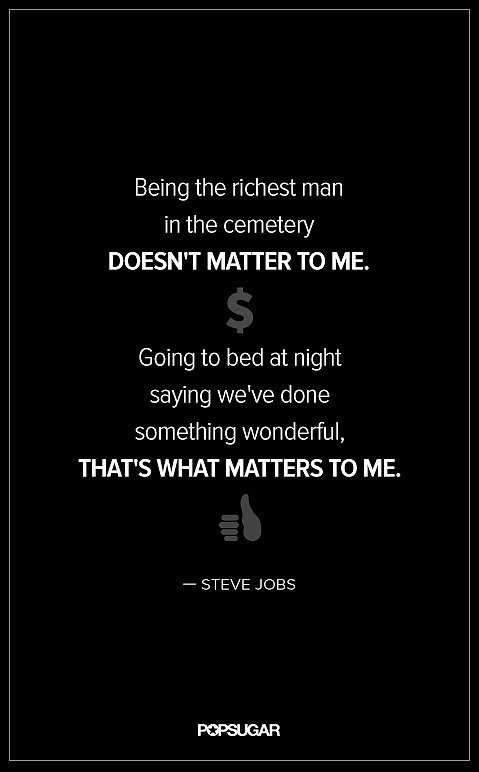 "Being the richest man in the cemetery doesn't matter to me. Going to bed at night saying we've done something wonderful, that's what matters to me."
On Following Your Passions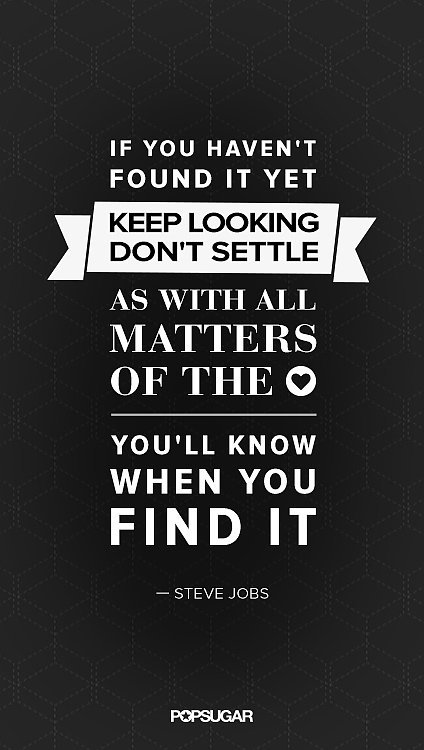 "If you haven't found it yet, keep looking. Don't settle. As with all matters of the heart, you'll know when you find it."
On Keeping the Faith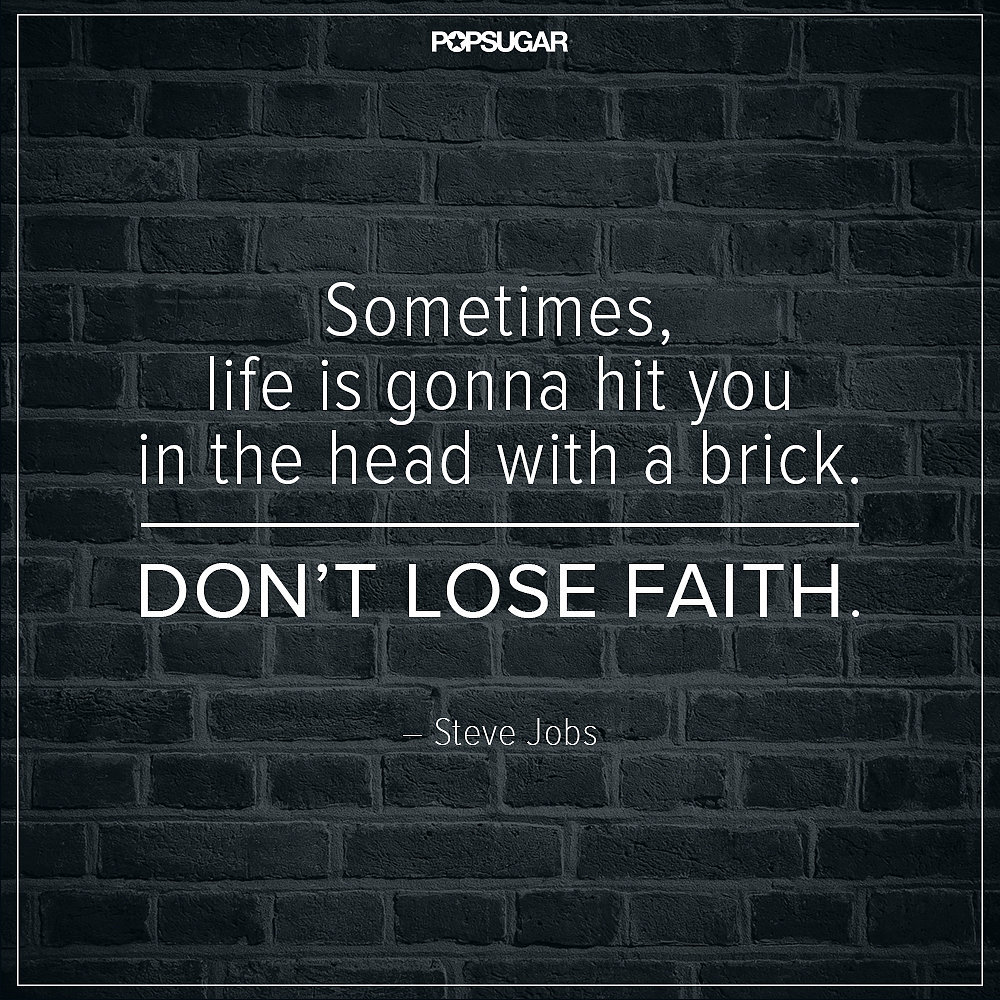 "Sometimes, life is gonna hit you in the head with a brick. Don't lose faith."
On Following Your Heart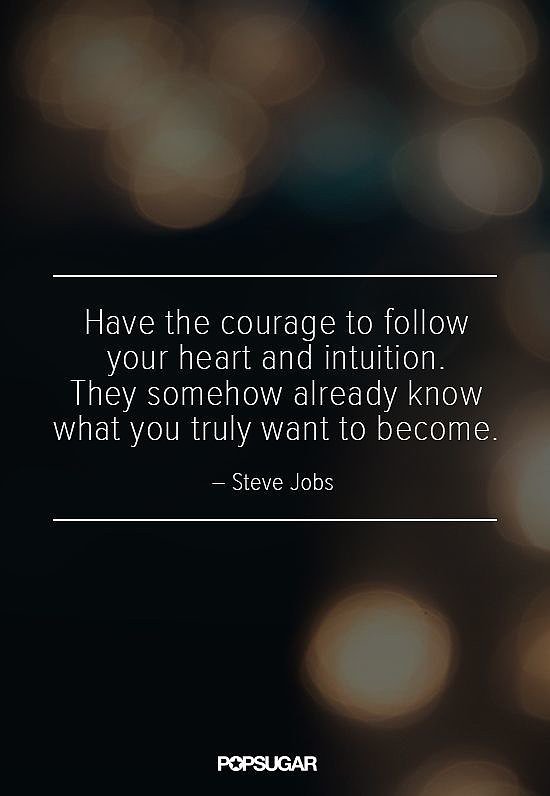 "Have the courage to follow your heart and intuition. They somehow already know what you truly want to become."
On Loving What You Do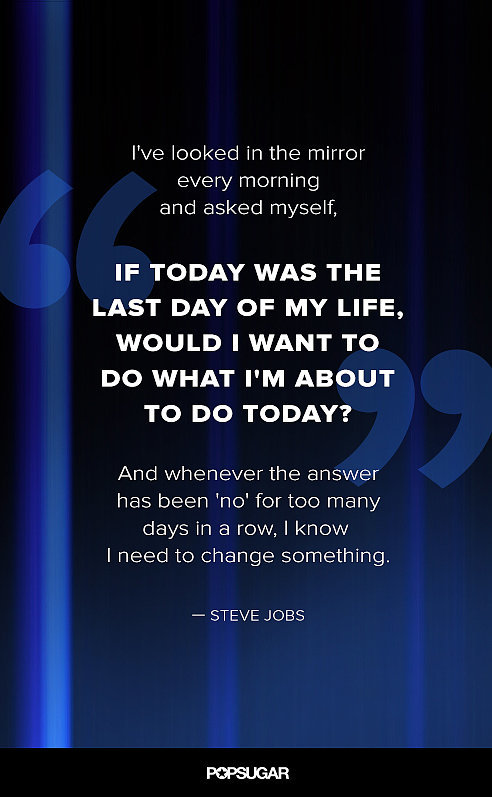 "I've looked in the mirror every morning and asked myself, 'If today was the last day of my life, would I want to do what I'm about to do today?' And whenever that answer has been 'no' for too many days in a row, I know I need to change something."