With just a few clicks, you can already get TV shows on your iPhone through the iTunes store, but it's not live TV. Alternatively, shows can take days to appear on Hulu after they've aired on network television. Thankfully, with the help of Qualcomm's FLO TV division, and a Mophie iPhone case, you'll soon be able to stream live TV through your iPhone.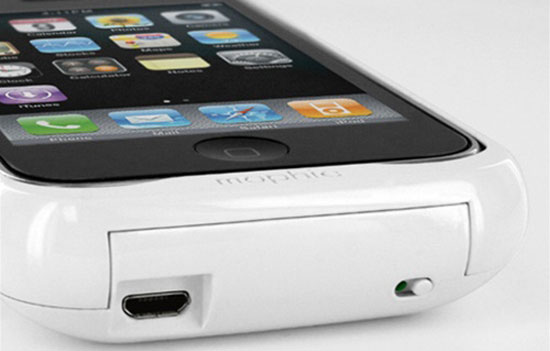 For about $10 a month, you can subscribe to FLO TV and get access to most major channels like ABC, NBC, CBS, Fox and the Food Network, and all you'll need to do is strap on a Mophie case, which not only extends the battery life to your phone, but includes a receiver so you can surf the channels. This would seem pretty appealing to folks on-the-go, since you can watch TV wherever the network covers (currently around 200 million people can access FLO TV). FLO and Mophie will be demoing their service this week
at CES
, but the service should go live later this year.