Con-grad-ulations, graduate! You are a certified smarty pants and now ready to enter the workforce. Better make sure that your laptop bag is as polished and sophisticated as your new job. Scroll down for seriously chic, grown-up options for the machine you'll work and play on for the rest of your adult life: your laptop.
Source: Daame [1]
Lo & Sons — The Brookline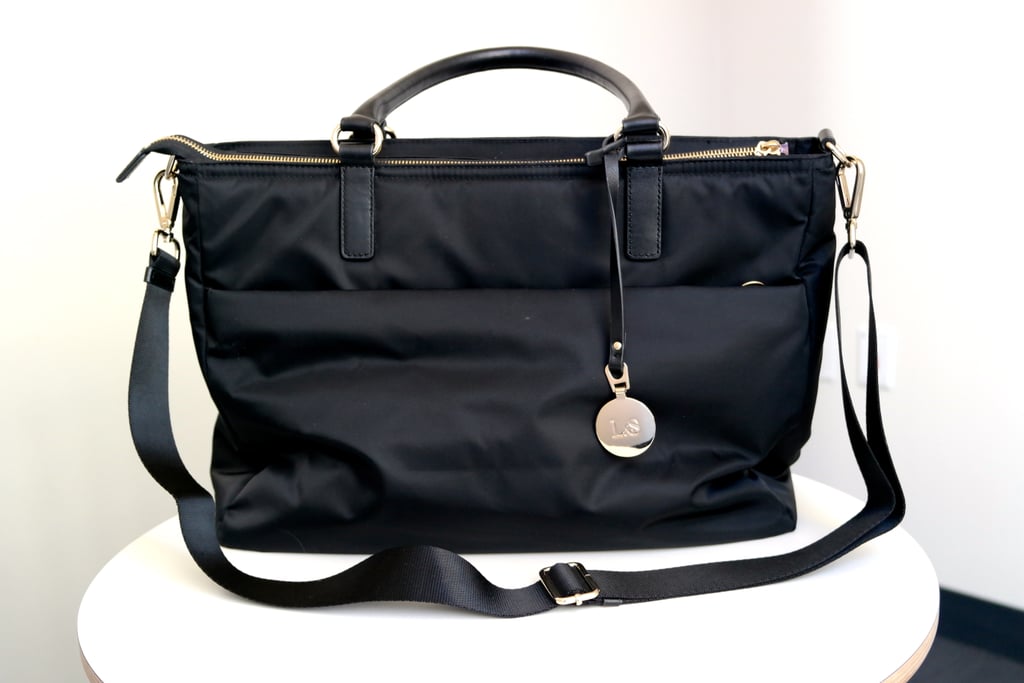 If you live in a rainy city, make the Brookline tote [2] ($198, fits up to 15-inch laptops) your top pick. With its simple, sophisticated profile and an abundance of interior compartments, the Brookline is basically a working girl's dream. We've been reviewing the bag by Lo and Sons for a few months now, and it's kept our devices safe through the Winter months thanks to a hefty water-resistant nylon exterior.
Lo and Sons is known for making its gear travel-friendly with a signature back-panel sleeve that can slip over luggage handles. It's a great personal item to take with you on the plane, because the bag has a compact shape but can hold a ton of items. Just watch this video [3] for proof. In fact, the Brookline can hold so much that I often overpacked, making the bag too heavy to carry on my shoulder.
The only downside? Too many pockets. We'd never thought we'd say such a thing, but many a time we were left fuddling with our bags for minutes, looking through all its pouches and sleeves for little trinkets.
Photo: Nicole Nguyen
Lo & Sons — The Brookline Interior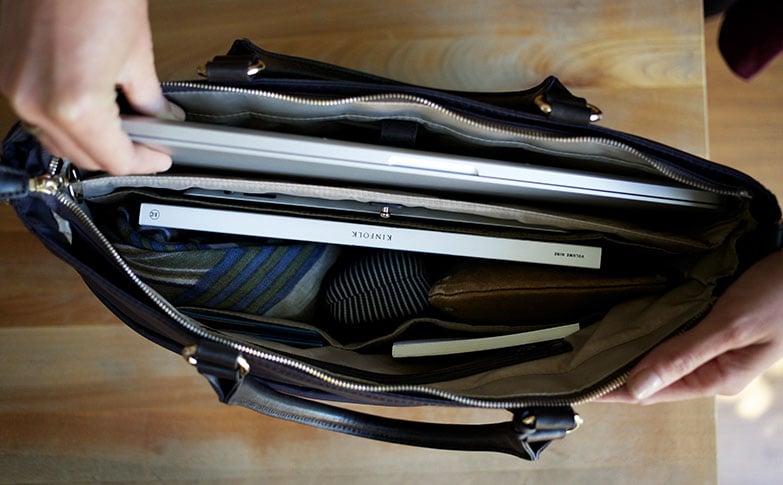 Source: Lo and Sons [4]
Lo & Sons — The O.G.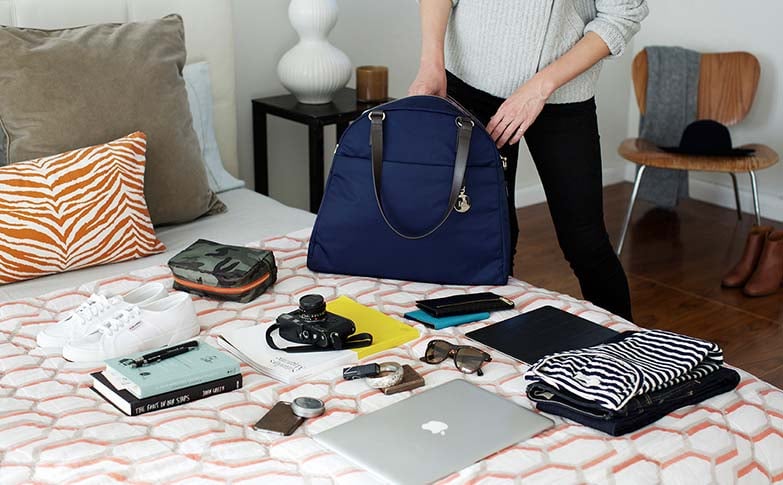 The O.G. [5] ($295) is the gym/overnighter version of The Brookline. We loved its rounded, bowling-bag-inspired shape and side pocket for shoes and heels. It is definitely spacious enough [6] for a change of clothes and a makeup bag.
Like the previous bag, the O.G. has a wide sleeve that can be slipped over luggage handles. It also comes with a detachable messenger strap. But unlike the Brookline, the O.G. comes in a multitude of bright colors, including azalea and plum.
Source: Lo and Sons [7]
Lo & Sons — The T.T.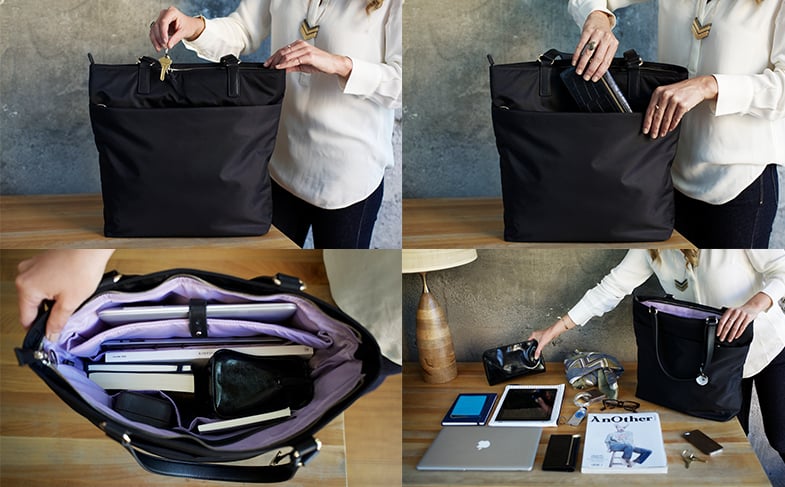 The T.T. [8] ($260) is a larger version of the Brookline, but it can't quite fit a full change of clothes. It has a slimmer profile, so the bag can carry a magazine, notebook, laptop, tablet, makeup bag, and other small doodads snugly.
Unlike The Brookline, there are two main compartments. A large padded slip for a laptop and a smaller padded slip for an ereader are designed to protect your tech. It's currently sold out, so you'll have to join a wait list.
Source: Lo and Sons [9]
Daame — Everest Laptop Tote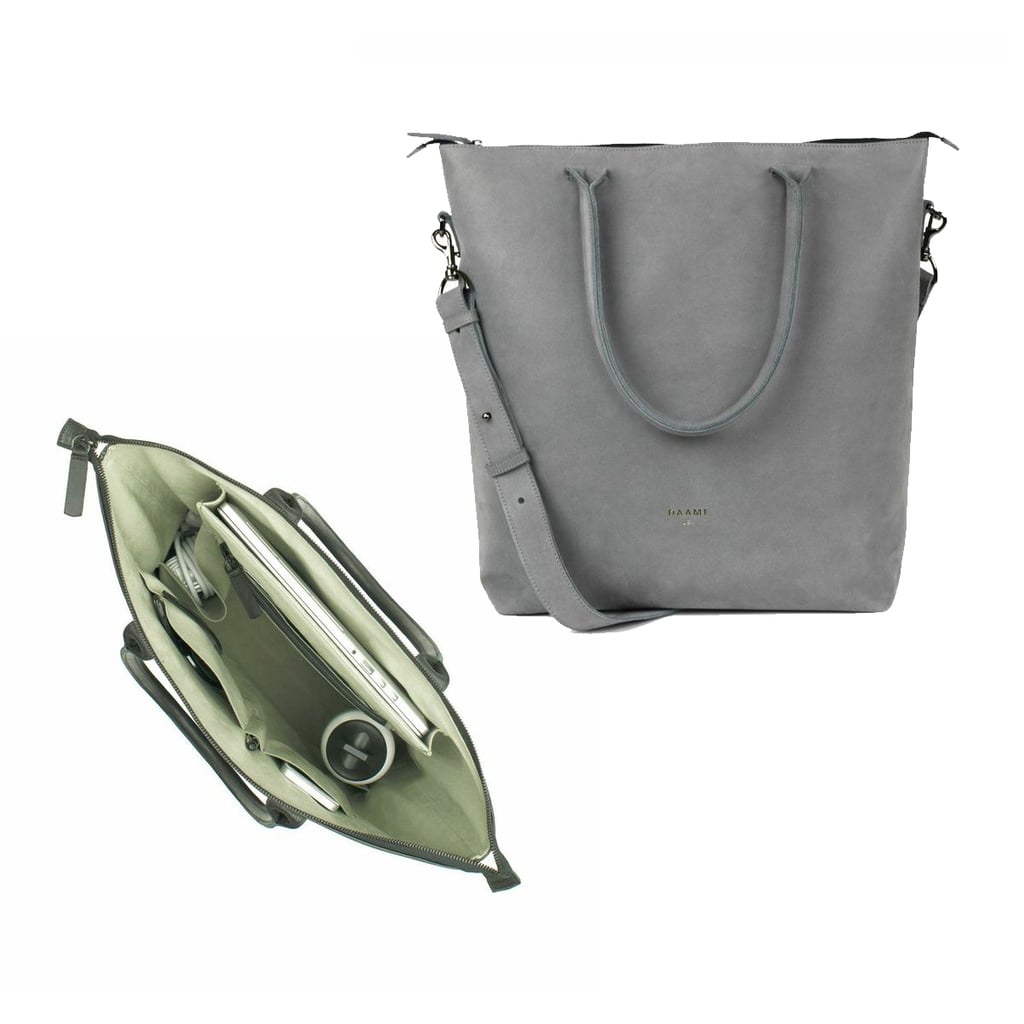 Everest [10] ($465) is Daame's newest all-leather tote with gunmetal hardware for 15-inch laptops. There are two colors available for preorder, gray (sold out) and black.
Strategically placed pockets keep devices and accessories away from the middle of the bag, where they are bound to get lost. A water bottle holder makes sure that you stay hydrated.
Daame — 13-Inch Laptop Tote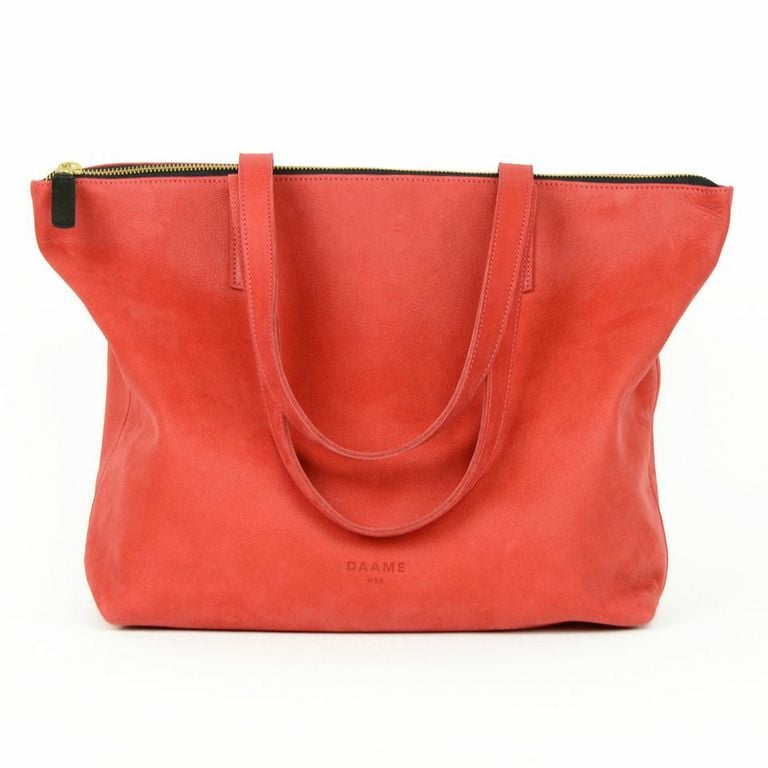 Daame also has a lightweight 13-inch laptop tote [11] ($265 to preorder) that will ship in mustard yellow, red/orange, or a midnight blue color in June. The 13-inch bag has one padded compartment plus a small pocket for accessories.
Free People — Slouchy Vegan Tote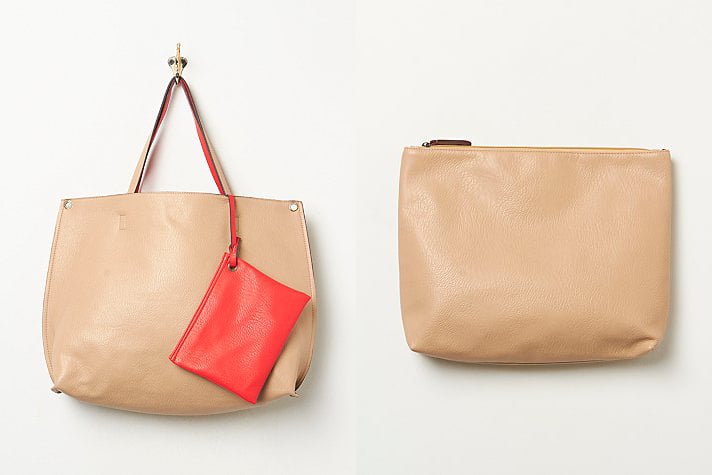 An affordable, minimalist option is Free People's Slouchy Vegan Tote [12] ($68), which comes in five different natural-looking hues like taupe. It's completely reversible and comes with a large sleeve that can fit a MacBook Air, plus a small sleeve for makeup and accessories.
Vivenne Westwood — Laptop Case
Our splurge option is Vivienne Westwood's Laptop Case [13] ($527), a gorgeous structured bag with round top handles and a pebbled leather exterior. A laptop up to 15 inches and a few accessories would fit this case well.