The Super Slim Intel Mobile Metro Notebook
Wouldn't you agree that these look more like purses with built in e-book readers than laptops? Intel has come up with this prototype laptop - it was actually co-created with Ziba design - that seems to be the catwalk model of laptops. In fact, it's already been nicknamed the "world's skinniest laptop" and measures 0.7 inches thick and weighs only 2.25 pounds. And if you do the math, that's only a quarter of an inch thicker than a Motorola Razr - very impressive!

Intel still needs to fine-tune this model but you can expect features like WiFi, EVDO, WiMAX, and a flash memory hard drive. And according to Gizmodo, these laptops will let you attach a strap so it looks like a real fashion accessory. I'll believe it when I see it! Wondering when you'll be able to purchase this teeny notebook? They could be on the market as early as the end of this year.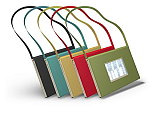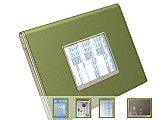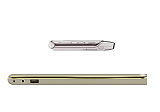 To check out more images of the mobile metro notebook, read more