The Transportation Security Administration, aka the TSA, aka your airport archnemesis [1], has the weirdest, funniest Instagram account around. No, you're not being punked — this bizarre feed, with more than 250,000 followers, is 100 percent real [2]. People try to sneak all kinds of ridiculously dangerous items onto aircraft including, but not limited to, Batman's batarangs. Instagram user TSA [3] is there to document the weapons and things that are definitely, absolutely not OK to take in your carry-on [4] or checked luggage. Ahead, see the craziest things the TSA has had to take from traveling humans.
Source: Getty / Chip Somodevilla [5]
Bear Repellent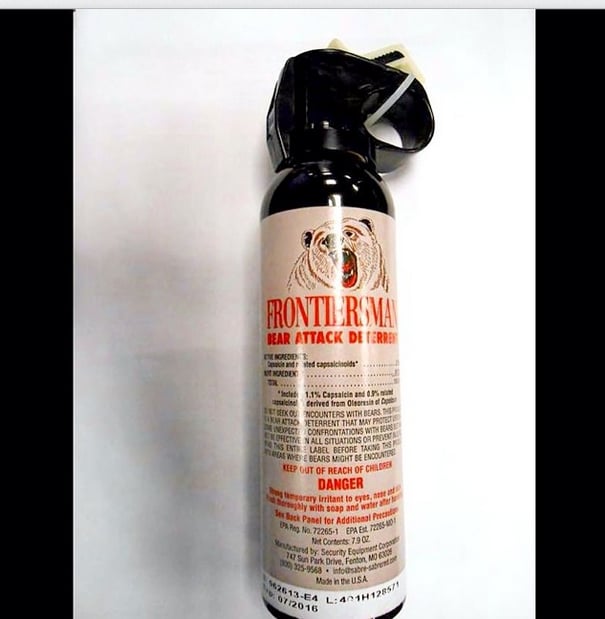 If this item alone isn't good enough, there's this gem of a caption: "While traveling can be a bear at times, bear repellent IS prohibited in the cabin of an aircraft."
Because, bear. Get it??
Source: Instagram user tsa [6]
Batarangs
Where do you even get batarangs?
Source: Instagram user tsa [7]
Throwing Star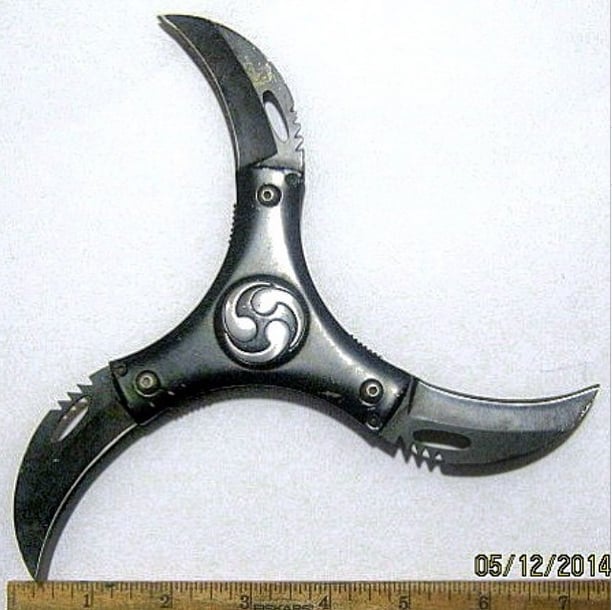 This fantasy throwing star with bladed edges typically associated with, um, ninjas was found at Dallas International Airport.
Source: Instagram user tsa [8]
Bullet and Gun Knife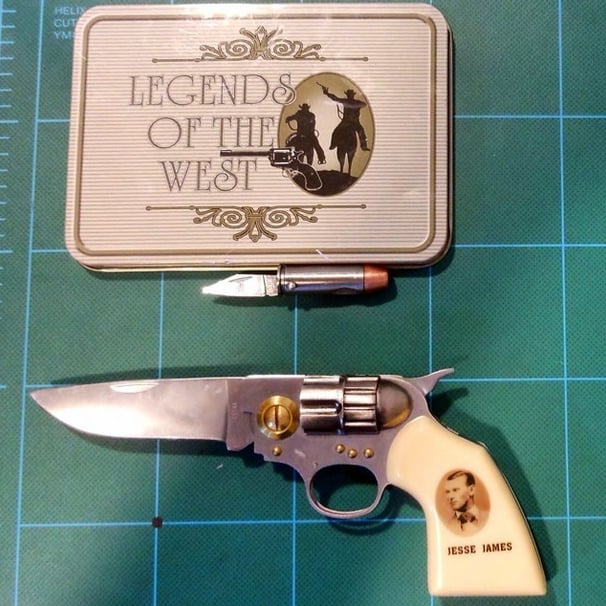 It's a knife — and gun — in one. Double the danger, double the confiscation.
Source: Instagram user tsa [9]
Utility Smartphone Case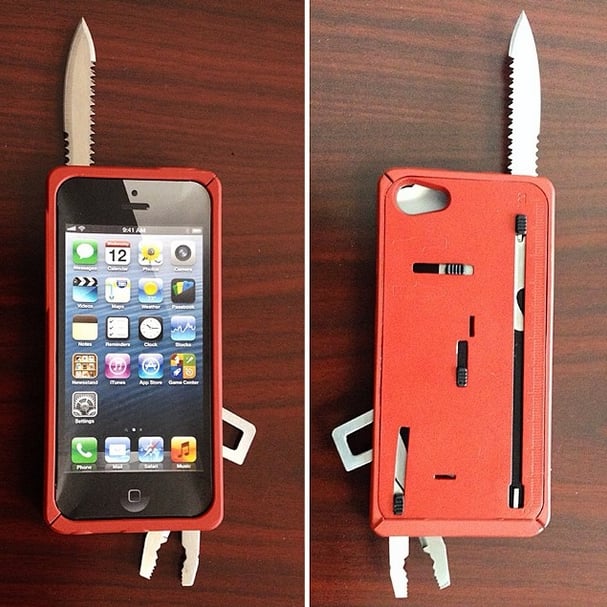 OK, this person probably just forgot this case even had a knife tucked away. Regardless, it's now #TSACatch (yes, this is the official hashtag).
Source: Instagram user tsa [10]
Hatchet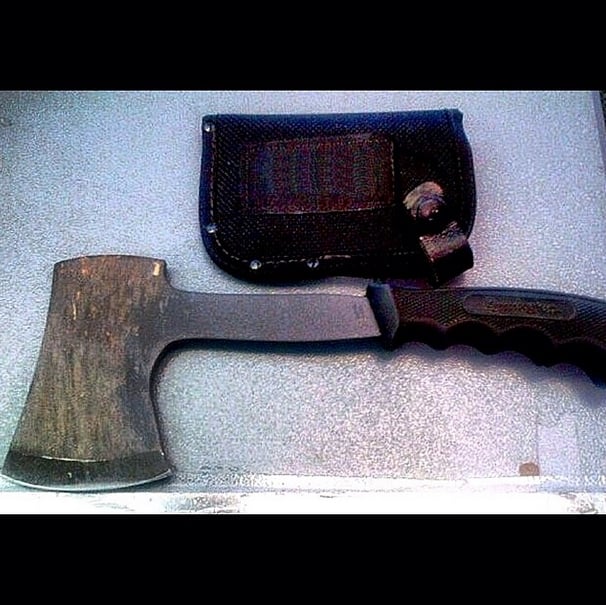 Just your typical celebratory hatchet in honor of hitting the 100K follower milestone.
Source: Instagram user tsa [11]
Lipstick Taser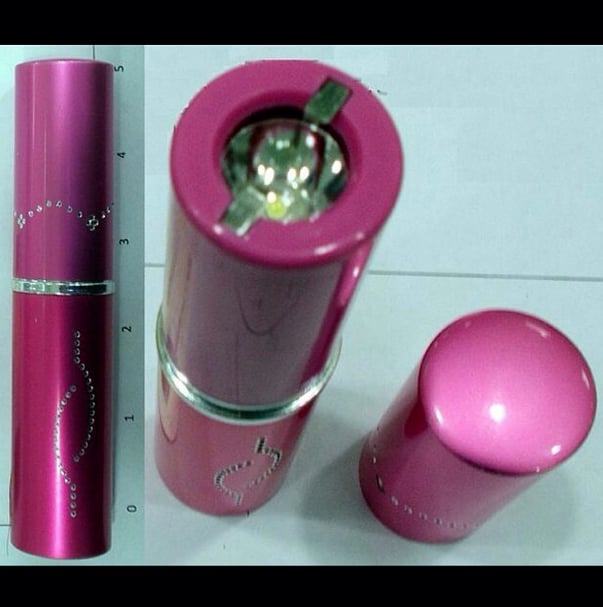 Uh yeah, this isn't gonna fly. Literally.
Source: Instagram user tsa [12]
Smartphone Taser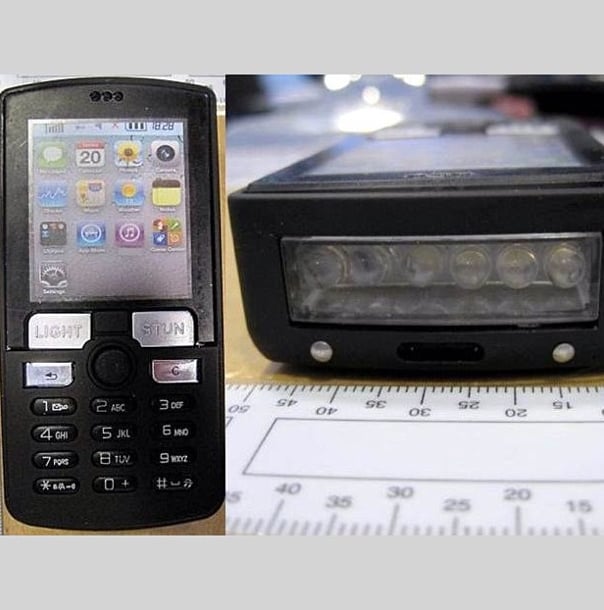 An iPhone display in an old school Nokia-esque brick phone . . . yeah, real convincing.
Source: Instagram user tsa [13]
Octagonal Sais and Shukos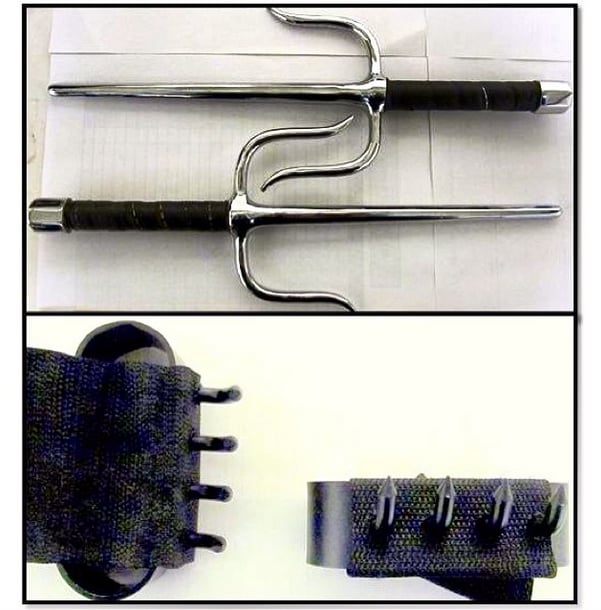 Ninja equipment is illegal in some parts of the country and definitely in the category of "Not OK" for carry-ons.
Source: Instagram user tsa [14]
Shuriken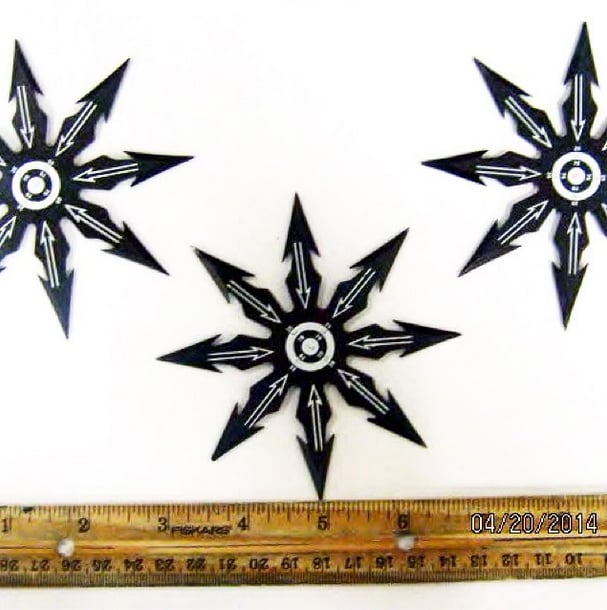 Again with the throwing stars. We suggest ninjas opt for alternative modes of transportation. On foot is probably best. Flying, not so much.
Source: Instagram user tsa [15]
And, Finally, 81 Pounds of Marijuana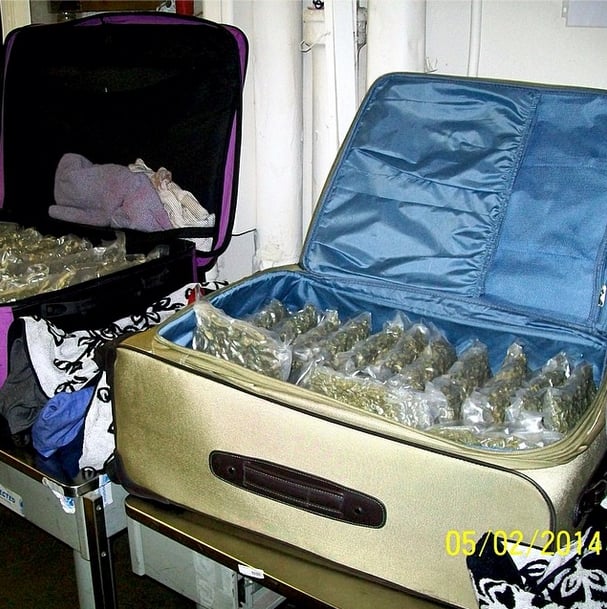 "When contraband is found, it must be reported to local law enforcement. Especially when it's 81 pounds of contraband." — TSA
No weapons; no contraband. It's that simple.
Source: Instagram user tsa [16]