Former Google product extraordinaire and current Yahoo CEO Marissa Mayer had people buzzing if her fashion-forward photo in the always-anticipated Vogue September issue was just too forward for a high-profile woman within the gender inequality that is the tech industry. Catch up on the many voices of this story, as well as the week's biggest POPSUGAR Tech news below.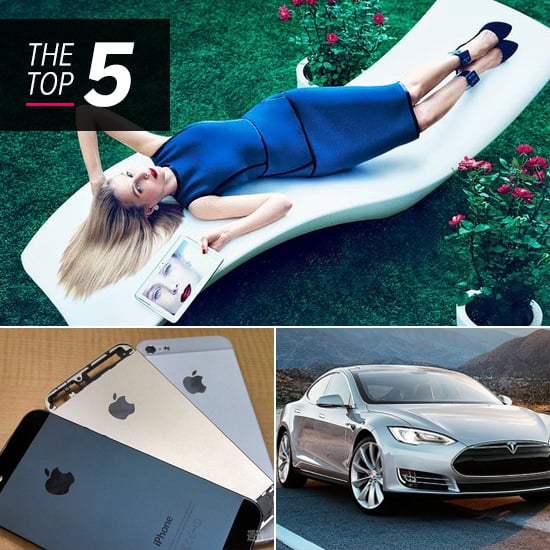 Marissa Mayer's Vogue controversy [1] — The Yahoo CEO's glamorous Vogue photo shoot had many wondering if this was the right approach for a powerful, female tech leader to take. Should she embrace a stereotypically female side and speak on her designer passions or stay strictly business?
A golden iPhone [2] — In less than a month we'll likely see Apple unveil a sparkling new iPhone, emphasis on sparkling. Rumor has it the iPhone will come in a third finish — Champagne gold!
Internet as a human right [3] — Is Internet connectivity as crucial to life as food and shelter? Mark Zuckerberg thinks so, and introduced Internet.org to work toward making the "next 5 billion" people digitally connected.
Tesla's landmark review [4] — In a five-star scale safety rating the Tesla Model S trumped the top tier safety standards scoring a 5.4 rating. The $52,000 car's strong exterior even broke the machines putting it through the test.
A better Batman? [5] — The Internet felt a bit conflicted with the news that Ben Affleck [6] was cast as the Caped Crusader in the Superman vs. Batman sequel to Man of Steel. So conflicted in fact, that they offered Twitter hundreds of suggestions to who would make a better Batman.
Source: Mikael Jansson/Vogue [7], iMore [8], and Tesla [9]