My obvious obsession with all things Japan [1] continues. I have been salivating over the TokyoFlash [2] collection of watches since forever. I may just have to break down and get one for myself, or give one to my BF as an excuse to check one out in real life so I can stop gazing at the web page, which is obviously not very satisfying. Although they aren't very girly, TokyoFlash LED watches are the epitome of geek. I mean, who wouldn't want a shiny futuristic watch that you have to decode to read? Can't you just see Tony Stark sporting this Q Version [3] ($160) model? I know I can. Check out some other super chic LED watches from TokyoFlash in the slideshow!
Source [4]
Barcode SS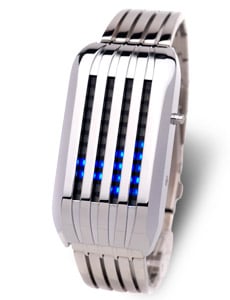 This hot little number goes for a cool $199 [5] online.
Infection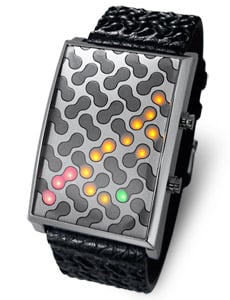 I have no idea how to tell time on this contagious watch [6], so don't ask!
Star Performer IP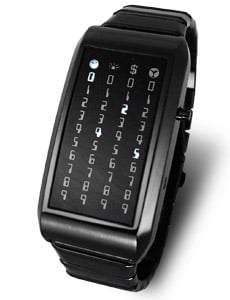 Not only does this model tell the time [7], but it tells you the date as well! At least this one is easier to read!
Active Reactor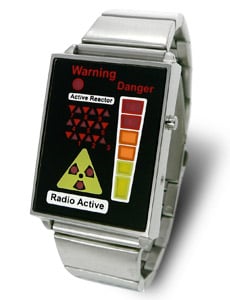 You'll have to have some quick math skills and great vision to figure out the time on this "dangerous" [8] watch! Adding the lights will get you the time.
Retsu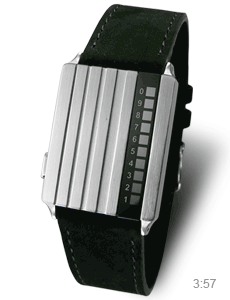 This lightweight LED watch [9] weighs one third of other LED watches and is probably the easiest to read! Lights trail up the side of the display stopping at each number in the current time.
Shinshoku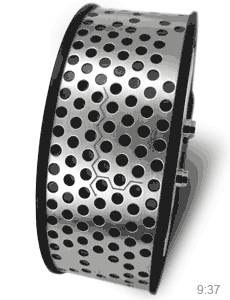 One of TokyoFlash's most popular watches [10], this stainless steel band tells you the hour in red dots, the quarter hours in green, and the minutes in yellow.
C Version Gunmetal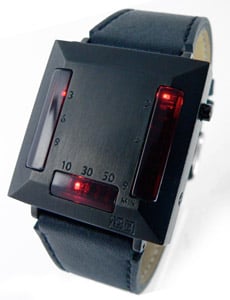 Looks like something your little brother would have wanted [11] when you were little kids, right!?