Top Science Tweets 2013
Best of 2013: The Top 5 Science Tweets of the Year
If these top science tweets of 2013 are any indication, the best way to send dispatches from space and chronicle your journey through the Antarctic is via Twitter. The microblogging platform has just released its annual #YearonTwitter retrospective, which looks back at the most engaged moments in news, entertainment, sports, and more.
We've curated our own list of the top five science micromessages under 140 characters — and we want to know which tweet you think is the most noteworthy of 2013.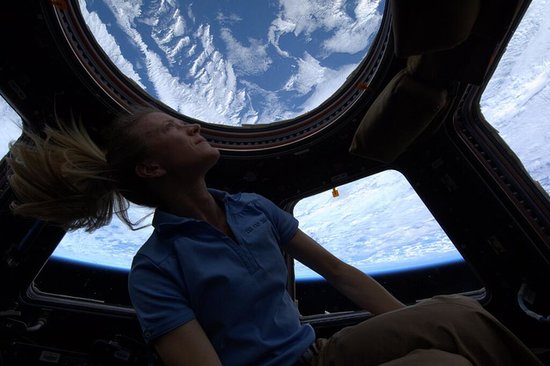 One Giant Leap For Frog Kind
The animal photobomb to end all photobombs hit the Internet following the NASA launch of the lunar-bound LADEE spacecraft in September. While the fate of the airborne frog is unknown, it's likely that the ambitious amphibian did not make it home.
Frog Photobombs NASA's LADEE Launch. #ladee #photobomb #nasafrog http://t.co/EjYZGMxaGT

— NASA Goddard (@NASAGoddard) September 12, 2013
Space Oddity . . . in Space
Commander Chris Hadfield of Expedition 35 and his social-media-savvy son became an unstoppable force on Twitter, Tumblr, and Google+. The Canadian astronaut garnered over 1 million followers on Twitter by sending out daily photos of Earth from above and posting YouTube videos explaining daily life in space.
Astronaut Hadfield reached the peak of his Internet fame when he uploaded a cover of David Bowie's "Space Oddity," which went viral when it got the retweet from Mr. Ziggy Stardust himself.
CHRIS HADFIELD SINGS SPACE ODDITY IN SPACE! "Hallo Spaceboy..." Commander Chris Hadfield, currently on... http://t.co/tZV2b8Qq1D

— David Bowie Official (@DavidBowieReal) May 12, 2013
Gravity Gauntlet Thrown
Gravity, the epic sci-fi film starring Sandra Bullock and George Clooney, showed what life is like in space like never before. The stunning visuals and masterful sound mixing made for an excellent movie — but was it scientifically accurate?
Astrophysicist Neil de Grasse Tyson took to Twitter to challenge some of Gravity's scenes. After a long rant, he eventually admitted that the film was actually very enjoyable.
Mysteries of #Gravity: Nearly all satellites orbit Earth west to east yet all satellite debris portrayed orbited east to west

— Neil deGrasse Tyson (@neiltyson) October 6, 2013
Mysteries of #Gravity: How Hubble (350mi up) ISS (230mi up) & a Chinese Space Station are all in sight lines of one another.

— Neil deGrasse Tyson (@neiltyson) October 6, 2013
Mysteries of #Gravity: When Clooney releases Bullock's tether, he drifts away. In zero-G a single tug brings them together.

— Neil deGrasse Tyson (@neiltyson) October 6, 2013
The film #Gravity depicts a scenario of catastrophic satellite destruction that can actually happen.

— Neil deGrasse Tyson (@neiltyson) October 6, 2013
Shutterbug in the ISS
Astronaut Karen L. Nyberg, a flight engineer on Expedition 36 (May to November), took over where Commander Hadfield left off with space-based social media. Karen, who is the 50th woman in space, continued to send daily photos of the ISS's view of Earth and melted hearts around the universe by dedicated many tweets to her son, Jack, who was waiting for his astro-mom on the ground in League City, Texas.
The silhouette of #Canadarm2 with Aurora Australis before sunrise. October 30. pic.twitter.com/qfxbK7nz5b

— Karen L. Nyberg (@AstroKarenN) October 30, 2013
Going home! pic.twitter.com/jEuhO1F1EA

— Karen L. Nyberg (@AstroKarenN) November 10, 2013
The Coldest Journey on Earth
The Coldest Journey on Earth is an attempt to cross the Antarctic in Winter for the first time ever. The 2,000-mile journey includes withstanding temperatures close to -90 Celsius and working in nearly permanent darkness. Thanks to social media, fans can follow every moment of the team's nail-biting drama. Climatologists and other scientists will be able to utilize the data collected from the expedition, and the team hopes to turn those findings into an educational program.
Getting stuck in with the @AntarcticBase team clearing the 3+ meters of snow on the roofs. #coldestjourney pic.twitter.com/kuuxxCVIfx

— Ian Prickett (@IanPrickett) November 19, 2013