Tweet-Displaying LED Clock
Is This Gadget For Sale or Just a Concept?
This multitasking clock displays the time, date, and temperature on a series of moving LEDs. But that's not all. It also displays Twitter messages or emails on its "screen" simply by plugging it into an Ethernet port.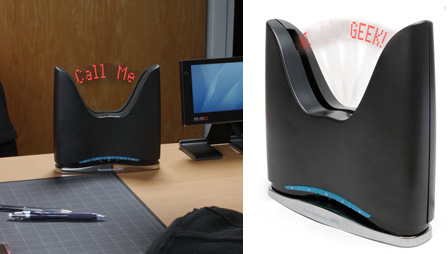 This would be a fun and geeky desk accessory for someone who's stuck inside an office all day, but is it for sale yet?