Twitter Bug Causes Forced Follows For Celebs
Which Celeb Was Forced to Follow the Most People?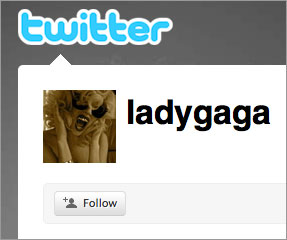 When some Twitter users recently realized a bug in the system allowing any user to force any other user to follow them, celebs were inundated with forced follows — nearly 6,000 of them. After all, who wouldn't want Oprah or Ashton among their followers list? To fix the bug, Twitter had to temporarily reset all follow/follower counts to zero for a few hours. Can you guess which celebrity was forced to follow the most users?