USB Snake Hub: Love It or Leave It?
Snake USB Hub: Love It or Leave It?
Like us on Facebook
A good USB hub is essential when you're as into gadgets as I am — no matter what I'm doing, it never seems like there are enough USB plugs on my computer.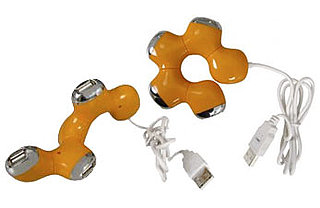 I'm a fan of the USB Hub Snake ($18) because it's so different and artsy. It has four USB ports and plugs into your computer with a long cable, so it's easily transformable into any shape you need.