Single? Taken? Either way, there's a Valentine's Day meme for you; just ask Ryan Gosling [1] or the Forever Alone rock. Here, we've gathered 14 images that make the holiday all that more memorable — and laughable.
Leave it to a Star Wars pun to give voice to single people everywhere.
So, is anyone out there ready to date?
Remember, all Valentine's Day candy goes on sale the next day.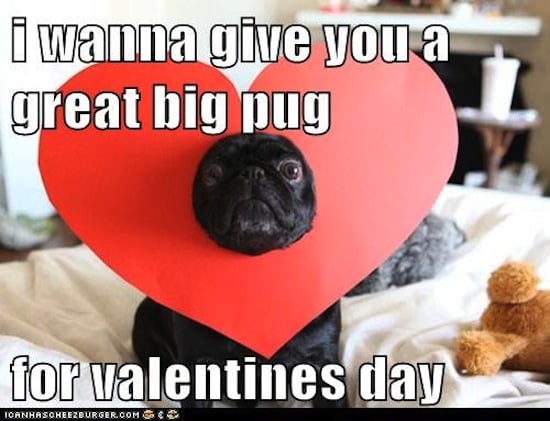 Puns, and pugs, are always welcome on the big day.
There's a reason some of us keep pets around.
What would a meme roundup be without Ryan Gosling [5]'s "Hey, girl"?
Only a valentine who really understands you would use the how bow dah meme [6] to woo you.
Our plans for Valentine's Day: stay at home all day long.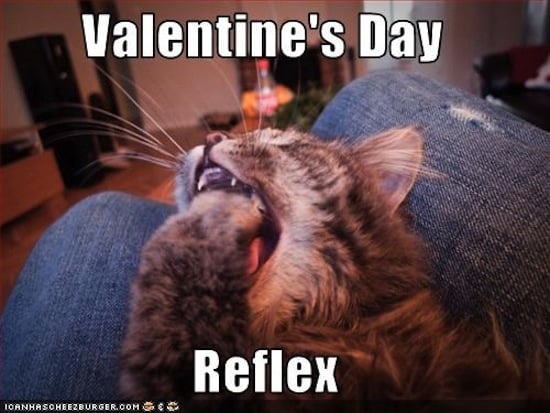 OK, so the holiday isn't for everyone — or every cat.
I mean, he's got a point.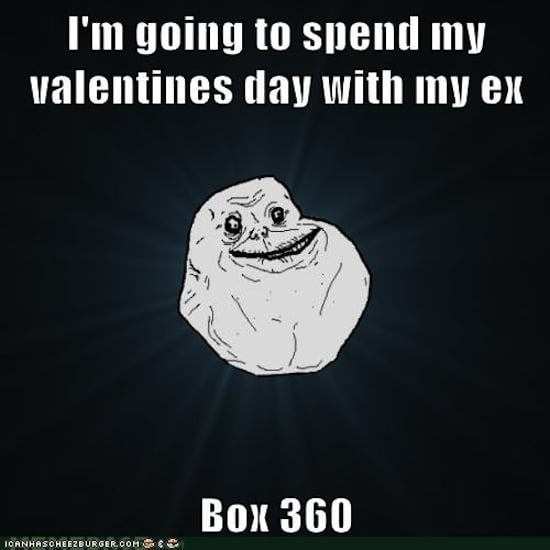 Of course, the Forever Alone rock gives an appropriate Valentine's Day contribution.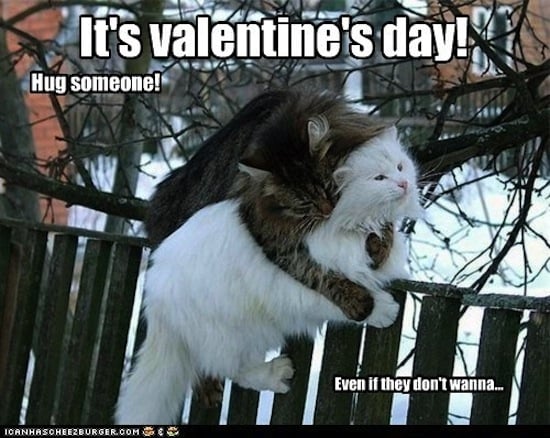 No one can resist cuddling cats!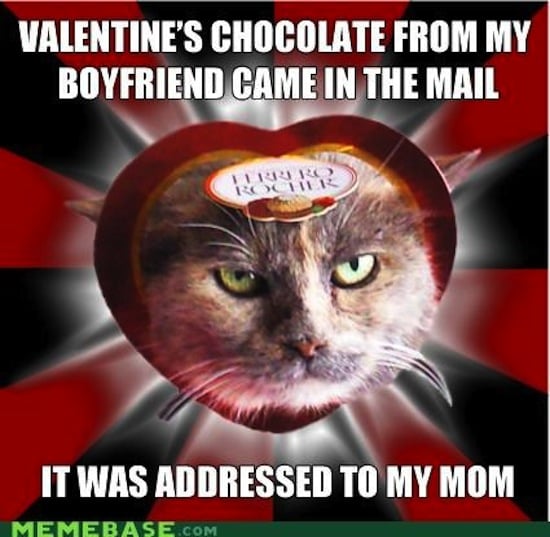 Apparently chocolates aren't for everyone, and this cat takes that to a literal level.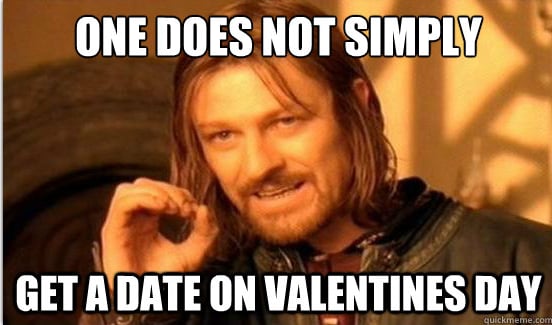 Forget Mordor — this Lord of the Rings lesson is brutally honest.