Vintage-Style Typewriter From Urban Outfitters
Urban Outfitters Gets In on the Vintage Typewriter Trend
Like us on Facebook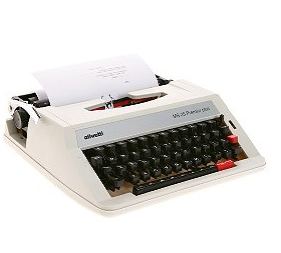 Lately, Urban Outfitters has been killing it with their vintage geek offerings. From record players to Polaroid-inspired goodies, the retail chain's geeky offerings are usually a delight! (I am getting a little tired of the novelty camera trend, though.)

Of course, I'm loving their latest vintage-inspired product, the Olivetti Manual Typewriter ($140), an old-school typewriter that types old-school typewritten letters without the fuss of maintaining an actual vintage typewriter — though I must admit, they are lovely to look at.

Urban added a few vintage-style phones to their site, too, though they don't get me nearly as excited. I'm in love with this typewriter!