OK, I promised you a full recap about my event-filled Saturday [1] — the flight, the WiFi test drive, and the YouTube Live Event — and here it is! Testing out Virgin America's first WiFi enabled plane with Gogo Inflight Internet among other tech enthusiasts was a rush in itself, but heading to the first official YouTube Live event here in San Francisco was icing on the cake to a spectacular day.
To see how I made out with the Gogo WiFi service during the flight and to see some YouTube Vlogging stars and celebs I ran into at the event, check out my slideshow!
International Terminal Gate A11 — Up Up and Away!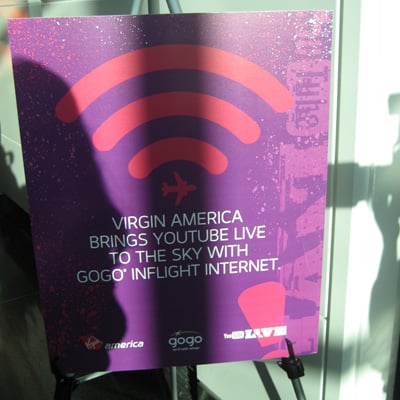 Boarding the Gogo Test Flight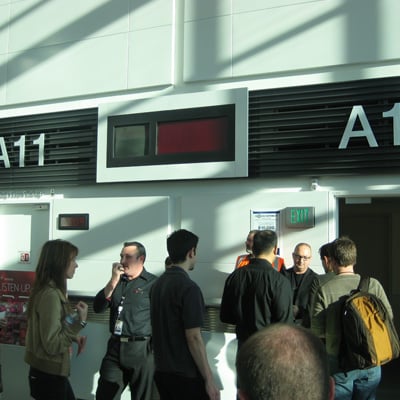 Complimentary Pink Headphones? You Shouldn't Have!
How rad are these headphones! Only you, Virgin America, only you.
Cruisin' Up to 35,000 Feet — Let the Net Surfing Begin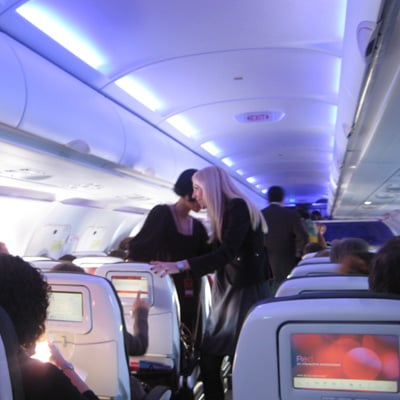 Although we had to follow protocol, and keep our PDAs, laptops, and smartphones turned off until we hit our cruising altitude, it was well worth it.
One, Two, Three — Yes We Can Connect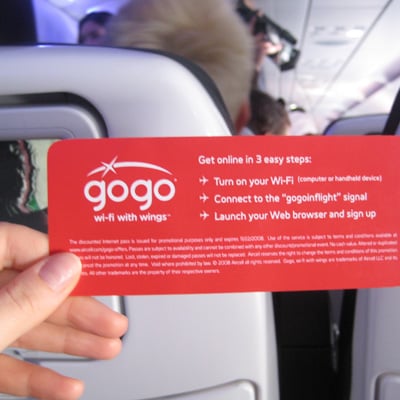 All you have to do is set up an account and you'll have access in seconds. Gogo pricing will start at $12.95 for flights over three hours and $9.95 for flights of three hours or less. By April of next year, Virgin American will be the first US airline to have all their planes equipped with this WiFi service.
Go go Gadget Gogo WiFi!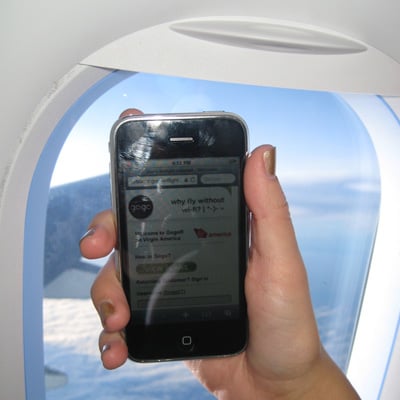 I didn't feel like lugging my laptop around for the day's festivities, so I checked out the connection on my iPhone. Thankfully HP provided us with ultra-portable notebooks so I could see how laptop-friendly Gogo is.
Gogo on the iPhone? Easy peasy.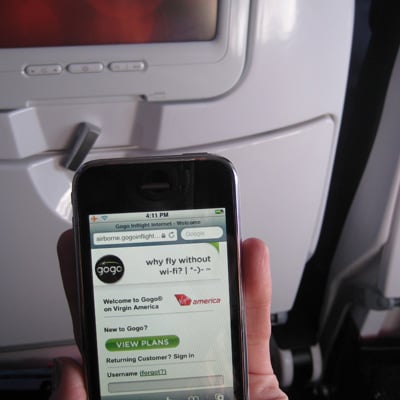 Gogo Speed Is Impressive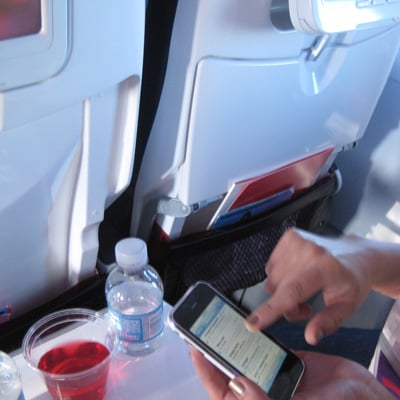 So it's not exactly like being connected to your high-speed cable connection at home, but it's not nearly as slow as DSL. Overall, considering we were sharing bandwidth with over fifty some passengers, there were no major hiccups or delayed load time for websites, sending emails, and watching streaming videos.
You Know I Had to Twitter My Excitement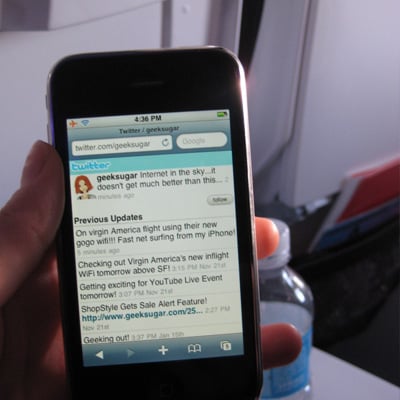 Check out all my flight Tweets here [2]!
After the Flight, It's the YouTube Party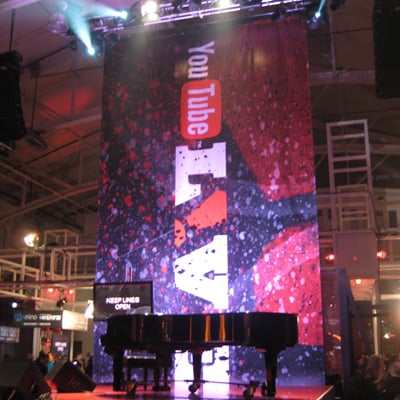 Did you watch the YouTube Live event online [3]? Talk about a star-studded show; Katy Perry, the Mythbusters crew, Akon, Will.I.Am and more.
We even streamed a portion of our flight to YouTube Live [4]. And yes, it was live!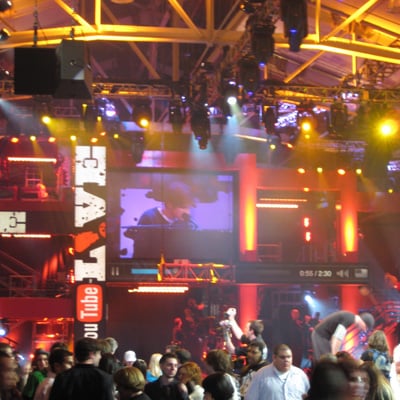 Hammer Time!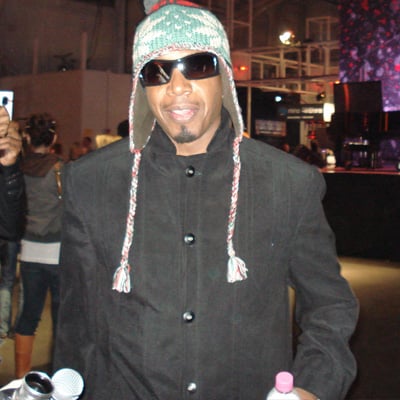 What's a YouTube party without a run-in with MC Hammer?
Tay Zonday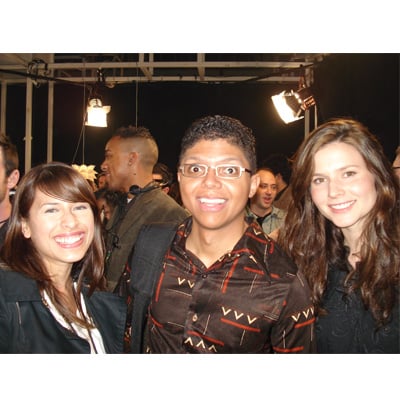 geeksugar meets YouTube star Tay Zonday — the Chocolate Rain [5] guy!
YouTube Co-Founder and CEO Chad Hurley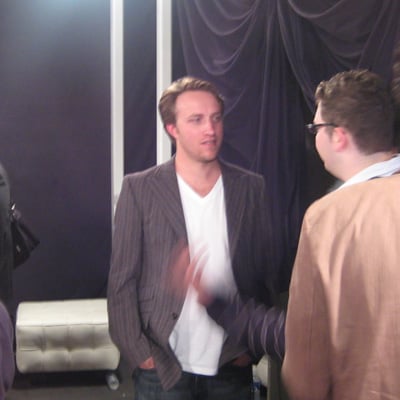 We saw Chad, but couldn't find his partner in Crime Steve. Great job on the event team Google/YouTube!